The eCommerce market offers many different platforms for different business models. Thanks to this, everyone, regardless of whether it is a small online business, a store selling abroad, or a large corporation, will find a suitable solution for themselves.
This blog will focus on the best eCommerce platforms based on the SaaS (Software as a Service) model, one of the eCommerce solutions that has successfully offered professional software for online businesses for years.
What is a SaaS eCommerce platform?
SaaS, or Software as a Service, is a type of software hosted in the cloud. This means that the client does not have the software on their servers but rents it from SaaS eCommerce providers who manage the hosting infrastructure and system and provide automatic updates. When deciding on a SaaS eCommerce solution, the owner doesn't have to worry about system (and server) maintenance and data security. The SaaS platform works on a subscription basis. That is, as long as the user pays the subscription set by the SaaS provider, he can use such a platform.
How does SaaS eCommerce work?
The SaaS eCommerce platforms offer practically ready-made solutions. The business owner only has to personalize the store's appearance using ready-made templates, introduce products to the online store and take care of the regulations and privacy policy.
Who should choose a SaaS eCommerce platform?
The companies that can benefit most from SaaS eCommerce software are mainly:
Stores that are just starting their business.
eCommerce companies are looking for a simple and intuitive tool that is easy to configure
Shops that care about quick implementation.
Companies that have a limited budget and no development team/technical knowledge.
Advantages of the SaaS eCommerce platforms
Low cost of implementation and fixed fees
The SaaS eCommerce solution is financially more advantageous than, for example, on-premise platforms. This is because SaaS platforms don't require additional investments in installation, maintenance costs, and updates, as it is all included in the monthly subscription.
The subscription amount depends on the selected version. Still, apart from this fee, the business owner does not incur any other fees, e.g., related to the platform's development or web hosting. In addition, it is possible to cancel the services at any time.
Quick and easy implementation
The SaaS platforms provide users with many ready-made graphic themes and integrations with external solutions, such as payment gateways. In addition, as we mentioned earlier, the business owner does not have to update the software or deal with web hosting. As a result, it makes implementing a SaaS eCommerce platform easier.
Security of data
Typically, eCommerce SaaS platforms provide Level 1 PCI compliance (Payment Card Industry Data Security Standard) to their users. It keeps all data secure, and store owners don't have to worry about security. In addition, all new security updates and patches are automatically deployed.
Technical skills
When choosing a SaaS platform, the owner doesn't need to have technical skills and knowledge regarding not knowing how to create and configure eCommerce websites. However, technical issues and support in the event of failures and other problems remain with the software provider. Typically, support is available 24/7. Contact is most often made via telephone, messengers, or e-mail.
Trial versions
Typically, SaaS platforms offer a free trial of their software that users can use before subscribing. It allows you to check whether a given platform fits the business model and meets the assumed business needs. In addition, the user can test the offered functionalities, tools, and templates without incurring any costs.
Scalability, integrations, and updates
SaaS eCommerce allow you to scale your business, thanks to which you can develop your business according to your needs. Typically, providers offer various subscription options that will work at different stages of online store development. Thanks to this, at the beginning of your business, you can opt for a basic package, which will also be cheaper, and over time, switch to a more expensive subscription that will offer advanced features.
SaaS users can also count on numerous integrations enabling the development of their online stores. Importantly, integrations are provided as part of a paid subscription.
The owners of the eCommerce SaaS platform don't have to worry about updates because they are performed automatically by the software provider.
Disadvantages of the SaaS eCommerce platforms
No customization and personalization
SaaS users don't have access to the source code, which means that the user cannot independently decide on the appearance of the eCommerce website and add functions that the given service provider doesn't offer. It sometimes makes adapting the store to industries and customer experience difficult.
Limited control
In the SaaS model, you, as a user, have limited control over the platform. You can only manage and control the services and data, but control over the application and system belongs to the SaaS system provider who owns it. It also has access to the data you collect. It should be considered when choosing an eCommerce SaaS platform.
Monthly subscription
When deciding on a SaaS eCommerce solution, the need for a monthly subscription fee should be considered. Failure to pay the fee may result in the store's closure, possibly resulting in financial losses to your eCommerce business.
Risk of withdrawal from the market
When choosing a SaaS platform, it should be borne in mind that the software provider may withdraw from the market (or increase the subscription), which users have no influence on. Such a situation will involve migration to another platform, which may also be associated with difficulties. Therefore, it is worth having a plan B prepared, which you will use in the event of such a situation, e.g., to secure data and make a backup.
SaaS eCommerce vs Open-source eCommerce
Implementation and service of online business
SaaS: This solution's users' tasks include setting up an account, purchasing a domain, and configuring the eCommerce store based on ready-made templates and functions. The part related to the correct operation of the system, performance, updates, and integrations lies with the service provider. You don't need to have programming skills or hire developers.
Open-source: Business owners who choose this model must take care of the implementation, updates, integrations, and hosting themselves. In the event of problems or failures, they also have to seek help on their own. On the other hand, open-source platforms have an active community, which usually detects and fixes potential bugs quickly. Choosing open-source involves hiring an eCommerce development company or developer (freelancer).
Flexibility
SaaS: The development of the platform lies with the service provider. Stores using the same platform usually look very similar because they use the same base of ready-made templates and functions.
Open-source: This model is highly customizable. It is possible to extend the eCommerce platform with additional modules, integrations, and plugins.
Technical Support
SaaS: Help desks are available at least 5 days a week (often 24/7 support). Contact is made by phone, e-mail, and chat.
Open-source: The service provider usually does not offer free technical support. Getting help directly from the supplier – usually requires paying an additional fee. People who use open-source usually use the help of developers, communities or their technical skills, if they have any.
Cost
SaaS: The costs are there from the beginning because, as we mentioned, users have to pay a subscription every month. Its amount depends on the selected provider and license.
Open-source: No licensing fees, but that open-source eCommerce doesn't mean a full free eCommerce store. If you don't have programming skills or your development team, you'll probably need to hire an agency or freelancer for the implementation and maintenance of the platform. Moreover, some integrations will require the purchase of special plugins, which generate additional costs.
Website design
SaaS: In this case, users use a website builder where they can choose from ready-made templates. They can change the color, customize the layout of their eCommerce site, and upload a logo or other proprietary elements.
Open-source: Choosing the open-source eCommerce platform gives you the opportunity to create a unique eCommerce website design, thanks to which it is possible to adapt the site to your needs.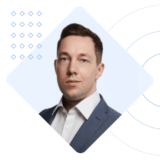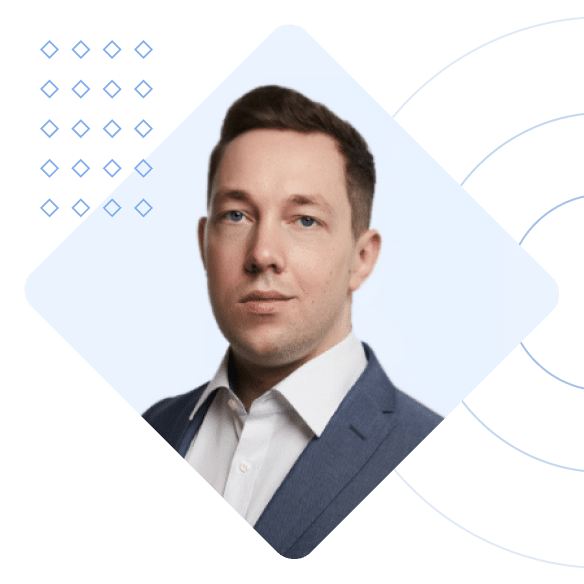 Are you looking for the right open-source platform for your e-commerce business? Contact our expert.
Comparison of leading eCommerce SaaS platforms
Salesforce Commerce Cloud
Salesforce Commerce Cloud is a robust customer relationship management (CRM) solution that runs in the cloud. The platform helps marketing, sales, commerce, services, and IT teams work as one person from anywhere – thanks to this, it provides a unified online shopping experience, which helps to engage customers across all sales channels.
This solution will benefit medium and large companies from the B2B (business to business) and B2C (business to customer) areas.
Key functionalities
Account hierarchies
Custom product catalogs
Contracted pricing
Personalized offers for individual consumers
Support for large order sizes
Flexible shipping dates and locations
Multiple payment options
Product, pricing, and catalog management
Merchandising and marketing tools
Campaigns and content management
Site search and guided navigation
AI-powered personalization
Responsive, data-driven site design
One-touch mobile payment options
Multisite management and localization
Global scalability, security, and performance
Pros:
Easy to use
Efficient
Good after-sales service
Provides a good user experience.
Support in many languages: English, French, Italian, Portuguese, Spanish, Dutch, and Swedish
Cons:
High price per user
Expensive customization
No self-hosting option
Starter – request a quote
Growth – request a quote
Plus – request a quote
BigCommerce
BigCommerce is a platform that allows you to create a professional eCommerce website. Thanks to all the tools offered and high flexibility, users can create a high-level online store. BigCommerce provides search engine optimization, hosting, and marketing activities.
There are solutions for both the B2B and B2C sectors for small and medium-sized businesses.
Key functionalities
Multicurrency
Website builder "drag and drop" (ready-made templates)
24/7 technical support
Unlimited employee accounts
Sales channels (including eBay, Amazon, and POS)
Coupons, discounts, and gift cards
Real-time shipping quotes
Integration with payment gateways (PayPal)
SEO optimization
Pros:
Dedicated solutions
Flexibility and scalability
Necessary integrations
Stability
Hosting
Built-in CMS
Free trial version for 15 days
Technical assistance
Cons:
Some functionalities are additionally payable
Limitations in development
Not for large eCommerce business
Free for 15 days
Standard – $29.95/month
Plus – $79.95/month
Pro – $299.95/month
Enterprise – price set individually
Commercetools
Commercetools is a flexible, comprehensive, and scalable headless eCommerce platform based on microservices architecture. I offer many functionalities that can be adapted to the business needs of the company. It is built on the principles of MACH. It provides an attractively visual per-user experience that aligns with the brand.
This eCommerce solution will be good for B2B, B2C, and D2B companies that have complicated and advanced business processes.
Key functionalities
Headless Platform API
Catalog Management
Unified Cart
Order Management
Machine Learning
Merchant Center
Developer Tooling
Omnichannel
Pros:
Performance and reliability
Security
Scalability
Maximizing working time
Advanced eCommerce features
Each instance must be configured, deployed, scaled, and monitored, which may result in higher maintenance costs (because the platform is based on microservices)
Cons:
Each instance must be configured, deployed, scaled and monitored, which can result in higher maintenance costs
Free trial for 60 days
For more information, the user has to contact of them
Shopify
Shopify is an easy-to-use, flexible, and fully customizable platform. It offers a point of sale, enabling the integration of a physical store with an online one and the possibility of having a mobile application to manage the company.
It is designed for small businesses, medium and even large enterprises from the B2C sector that are thinking about selling products abroad, want to sell on multiple platforms, and have a mobile-friendly store.
Key functionalities
Free (and paid) templates
Free (and paid) apps on the Shopify App Store
Your payment provider
Enterprise plan for merchants with high volumes who want to reduce transaction fees for third-party payment providers.
Shopify blog
Experts from around the world who can help set up, design, and promote your store
Dedicated support team
The ability to sell via social media or the Google Merchant Center search engine using the Shopify integration
Pros:
Fast process of setting up a store
Intuitive and easy to use
Customizable templates
Extensive app store
Security and performance
Everything in one place (from marketing and payments)
Cons:
Sales commissions
Limited content management
Limitations in customization (requires specialist knowledge)
Free trial for 14 days
Basic – $24/month
Shopify – $69/month
Advanced – $299/month
Shopify Plus – $2000/month
SAP Hybris (SAP Commerce Cloud)
Sap Hybris is a multi-channel platform that provides comprehensive possibilities regarding reach and customer service. SAP Hybris is perfect for omnichannel because it gives you the ability to manage multiple sales channels from one place. Hybris allows you to adapt the website to mobile devices. Development environments (Hybris Mobile APP SDK) for iOS and Android are available for developers.
This eCommerce solution will be good for international companies and corporations with a wide range of products (several brands and online stores) and many sales channels from B2B, B2C, and B2B2C sectors.
Key functionalities
Control over all sales channels from one platform
Mobile system management and call center
Support for multiple languages, currencies, and tax rates
Pros:
One platform for B2C and B2B users
Omnichannel
Support for business internationalization
Adapts to all devices
Scalability
Flexibility and extensibility
Quick implementation time
Stable and efficient technology
Easy integration with existing systems
Cons:
High license price
Implementation requires specialist knowledge, and programming skills
Poor quality documentation
Sap hybris offers three versions. The prices of individual variants are set individually (price upon request).
Standard edition
Professional edition
Enterprise edition
Want to make sure your business vision is appropriate? Take advantage of our Vision-To-Plan eCommerce Workshops >>
Summary
The SaaS market offers many eCommerce platforms with interesting and useful features that provide growth opportunities. As we have written many times before, the choice of platform is crucial in online business. Before choosing, you should carefully consider what features are critical and needed in your industry, and then choose a platform that provides them. A well-chosen solution gives you development opportunities and an online store tailored to the needs of your business.