Over the years, customers' needs were changing. What they need now are unique and customizable channels. There are more and more things that are included during the shopping experience (i.e., mailing, social media, IoT). It means that creating a qualitative and valuable system now is harder than ever. Here's why headless e-commerce could be the right solution.
What does the 'headless e-commerce' mean?
Despite creating one developed solution, we can use several independent applications specialized in their fields that work together as part of one integration architecture based on the API Driven Platform. The seller gains much more freedom in the possibility of presenting content and creating a user experience.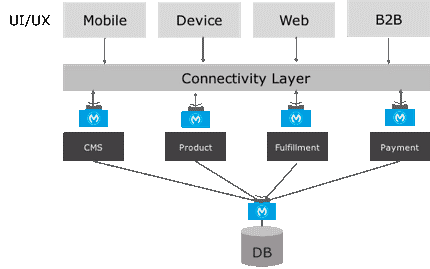 What are the benefits of the approach?
UX personalization – using tools dedicated to communication channels and enabling their independent development
Flexibility – scalable architecture, which is easier to modify (you don't have to worry about the influence on other parts of the system)
Safety – lower risk of breakdown (temporary lack of access to ERP resources will not disable the online store)
When do you need headless?
When thinking about headless e-commerce, you should adapt it to your business – if you are a small or large company, who your clients are, what type of channels do you want to use. Don't put all your eggs in one basket. If you don't see prospects for a quick return on investment, there's no need to create an advanced solution. Think about how to do that step-by-step. For example, it could be a system based on the e-commerce platform, PIM, and ERP system. Over time, you will be able to transfer the duty of managing selected areas of commerce to subsequent applications plugged into the architecture, and it won't affect all the organization turning it upside down at all.
If you are familiar with some of the sentences described below, you should think about delve into the topic:
Content marketing is the leading way to promote your brand and acquire customers.
You want a unique and original user experience on many platforms and every shopping path stage
Your web store is serving an international market with several frontend versions supported by the same backend
Your CMS is filled with content, and you want to add an e-commerce
You have separate sites to public content and selling and want to join them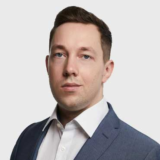 Want to know if you need to go headless with your eCommerce? I will tell you about possible solutions during a FREE consultation.
The key to success is building scaled architecture with the minimum functional scope appropriate for the scale of a given business (so-called MVP – minimum valuable product) and its agile development in terms of current needs.
When looking for the right eCommerce solution, keep business goals at the forefront of your research. Carefully estimate present and future business requirements to pick the platform that will serve both. As you can see – it is not easy to determine if this solution is for you or not. Your consultant should be able to give you hard arguments about why and whether headless is appropriate in your case. It's also worth comparing costs before you make a decision.
At BitBag, we are working with worldwide customers on various eCommerce projects, including the ones that are an excellent match for a headless approach. If you feel like we might help you deliver a great eCommerce experience using top technology, feel free to reach us out on our contact page or the contact form below.