All of us will remember 2020 as the year that changed the world, including how we do business. The chaos caused by the COVID-19 pandemic has had a significant impact on the global economy, especially wholesale trade.
The B2B sales trends that can be expected in 2021 will directly result from retailers' experiences that have managed to stay afloat.
The question is no longer whether it is worth introducing an online sales channel, but – in which quarter?
Keep an eye on B2B trends
Despite understanding the needs of digitization of processes, IT transformation often waited for a better moment to be implemented. There has been no real impetus for change in recent years. But one virus was enough for some processes to change or stop a lot. At that time, you had to react efficiently, but archaic systems did not provide such a possibility.
Some companies woke up in the new reality and were utterly helpless. That's why 66% of B2B leaders now believe that eCommerce solutions are essential, compared to 48% of those surveyed last year. In turn, a study by McKinsey & Company showed that 80% of B2B leaders would retain their new digital sales models, even after the pandemic ends.
E-retail accounts for 14.1% of all global retail sales and may reach 22% by 2023, the importance of B2B eCommerce, online wholesale, and eCommerce as a whole will also grow. E-commerce platforms are increasingly becoming a key element of the B2B online sales strategy in 2021 for large and smaller companies.
In this post, we'll look at some of the most popular B2B eCommerce trends worth keeping an eye out for in 2021 that brands can implement to grow and take their business to the next level.
In 2020, like the entire industry, we found out that it is difficult to predict what challenges we will face in a few months. It means that you cannot blindly follow trends. So what is the key to success? It is worth analyzing the concepts of actions taken by asking yourself whether the idea we have on the table guarantees our success in all conditions or whether its potential depends on a specific scale?
3 obvious B2B trends & 3 that you still have a chance to embrace
1. Marketplaces – the evolution of business models
Traditional business models are evolving – distributors as part of marketplace platforms gather producers from a given market segment, and producers offer new working tools to their partners on B2B platforms, supporting them with technology, data, and knowledge.
Marketplaces such as Amazon, eBay, and Alibaba.com dominate the B2C retail industry, accounting for over 50% of global online retail sales in 2018. On the other hand, B2B eCommerce sales via websites and online marketplaces are growing. 75% of B2B procurement expenditure is expected to come through the marketplace platform over the next five years.
2. PWA – not only for B2C
B2B and B2C customer profiles are very different. However, we should remember that a B2B customer who orders today in our online warehouse, probably on the same day, purchases, for example, in an online store with toys for his child, acting as a retail customer. Being aware that customers compare purchases in our B2B system with their best shopping experiences that they have gained so far, most likely as B2C customers, we can conclude that retail and wholesale customers' expectations overlap to some extent. We all want to buy quickly and conveniently. We want shopping to be comfortable and pleasant. At this basic level, the expectations of B2C and B2B customers are the same. One of the main features of Progressive Web Apps is loading speed and smooth user interaction. A B2B customer will undoubtedly appreciate quick access to their invoices or the possibility of submitting an inquiry, even when they have limited internet access, e.g., while being on a train or a plane.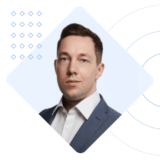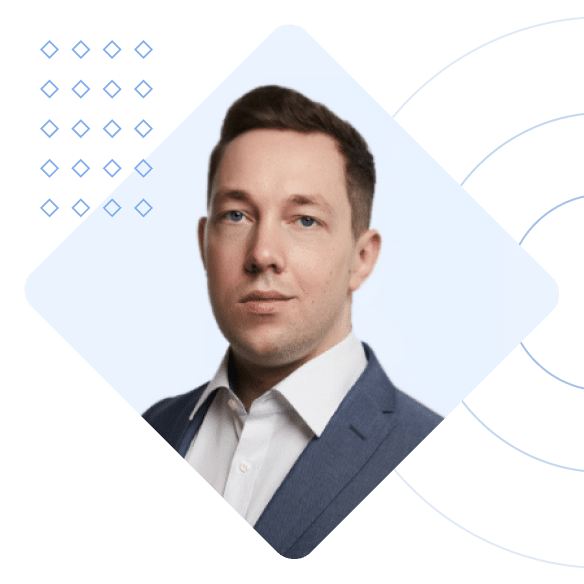 Looking for a tailored B2B solution? Let's talk about the opportunities you may gain!
3. Social media in B2B sales
Some time ago, it was widely believed that social media was only suitable for B2C businesses. The truth is that social media is now one of the most underrated communication and sales channels in most B2B companies.
Social media in business appear in various forms. You can tailor each channel to the needs of the industry. However, it is worth focusing on the most popular and practical at the beginning. What are these channels?
LinkedIn – LinkedIn has long been the leader in the rankings of the most popular social networking sites for business. The great advantage of LinkedIn from the point of view of B2B marketing is the possibility of exact targeting, taking into account the company's position, size, and location.
Twitter – The second most popular social platform for B2B business is Twitter. As it turns out, the platform for sharing short content is also great for B2B marketing.
Facebook – The third site is the well-known portal of Mark Zuckerberg. It allows you to reach a vast audience (after all, now almost everyone has an account there.)
YouTube – YouTube is the fourth most popular service. Its potential has already been discovered and is appreciated more and more by professionals.
Regardless of the strategy and selected portals, the profile will function well only if we provide content that is valuable in terms of content and provided excitingly.
4. Manage (projects) in a modern way
Due to the rapid development of the market, software development cannot be a slow process today. For a project team that wants to succeed, there's no room for months to analyze, design, document, fabricate, test, and implement. The product must be available almost immediately. Also, you need to consider that expectations towards the code may change many times during the work.
How to meet these requirements? Implement the principles of agile programming. Flexibility and adapting to changes are today one of the basic expectations that the IT industry places on programmers.
5. Time To Market – speed matters
When it comes to implementing something new in a highly competitive market, there is no more important information than how long it will take. Especially in today's world, where changes are waiting for us in almost every corner, time becomes essential. If you want to stay ahead of your competition, apart from an outstanding offer, you also have to be fast.
6. Flexible solutions that help you stand out
A B2B platform suitable for business is one that is complete and functional. The B2B platform allows you to make purchases with scalability and flexibility at the same time, which gives excellent opportunities to both the buyer and seller. When implementing a B2B platform, the main goal is always to automate sales processes, i.e., improve the company's functioning. The B2B system allows you to gain an advantage in many areas – from customer service quality to internal communication.
What exactly is this "flexibility? The ability to adapt the platform to specific business requirements.
In this respect, "tailored solutions" have an advantage over ready-made systems. Such B2B platforms are designed for specific requirements and adapted to the IT systems used, thanks to which they correspond to a given business's specificity. It allows to effectively manage customer service – from the best exposure to the quick and effective delivery of products.
Measure, measure, measure
Measuring the eCommerce business's effectiveness in B2B (and not only) is necessary to assess the direction of further activities. To tell if our actions are going in the right direction, we need to rely on hard data. Key performance indicators, i.e., KPIs (key performance indicators), are used for this. What are these for B2B eCommerce? The list in a nutshell below:
AVO – average order value.
Cart abandoned factor.
The bounce rate.
Conversion rate.
Traffic on the site.
A number of newsletter subscribers.
Customer Lifetime Value (LTV)
Summary
E-commerce platforms are increasingly becoming a fundamental element of the B2B online sales strategy in 2021 for both large and smaller companies.
Software companies should develop lightweight and end-user-friendly solutions while ensuring a strong engine within the entire sales system.
If you are looking for new functionalities such as progressive web apps (PWA), integration with various systems, API-based B2B software architecture, marketplaces, you are on the right way. We have developed and introduced many B2B systems to meet the needs of manufacturing companies, distributors, and wholesalers (some of those implementations you may find in the "Case Studies" section).
See what you can gain with tailored B2B solutions. Please fill out the contact form and arrange a consultation with one of our experts.