Online purchases are everyday life for each of us. There are many online stores on the market, but only some manage to win customers' sympathy. To stay ahead of the competition and thrive, it is essential to meet the needs and expectations of users. One approach to doing this is to embrace mobile commerce. People increasingly opt for online shopping via their preferred apps and mobile websites.
This blog covers the topic of m-commerce, including how to create it, what to consider when starting mobile sales, and other key elements.
What is mobile commerce?
M-commerce is nothing but eCommerce. The difference is that mobile commerce is done through mobile devices. We can even be tempted to say that m-commerce has slightly displaced "classic" eCommerce. Most users prefer to shop online via smartphones or other mobile devices. Why? With just a smartphone and internet access, you can shop from anywhere, anytime, making it a desirable option for those on the go.
From research to purchase – how mobile shopping is changing
Online shopping has been appreciated by consumers for many years, and in the last 2 years it has started to break records of popularity, mainly due to the global pandemic. At that time, online stores were the only alternative to traditional shopping. Today, when the world has returned to normal, eCommerce and thus mobile commerce is still on top and is the preferred shopping channel.
This thesis is confirmed by recent research, which showed that 68% of American consumers say that they shop via mobile more often than two years ago. The situation is similar in Europe. In Germany, 77% of citizens buy online; in France 67%; in the Czech Republic and Slovakia 59%. The numbers keep growing. The increase in the number of mobile applications, technological development, the development of mobile payments, and a busy lifestyle certainly contribute to this.
It is quicker and easier to do shopping online on a mobile phone in between fulfilling daily duties than to go shopping for a few hours after a whole day of work.
Benefits of Shopping Online on Mobile
The advantages of shopping online on mobile, such as convenience and the ability to compare prices quickly are indisputable. Shopping online on your mobile device is a great way to save time and money.
24/7 availability from anywhere
Quick and easy shopping
Reaching a wider audience
Greater customer engagement
Increased conversions
Personalized shopping experience
Introduction of modern promotions
Better brand recognition
5 Ways to increase your mobile commerce sales
Focus on creating a user-friendly experience for mobile first
When creating m-commerce, you should remember about UX design – a user-friendly experience. User experience is the entire experience that a user experiences when shopping online. A well-designed mobile online store can develop your e-business. This means more customers, more profits, and more development opportunities.
One of the key points is the responsiveness of the site. The mobile store should be responsive, adjusting to different sizes of devices' screens. This is necessary if you want to provide the greatest convenience and best mobile shopping experience for your customers.
A store that is optimized for mobile devices can help to build trust, satisfaction, and loyalty from customers by providing a seamless user experience across all devices.
The second very important point is to simplify the shopping path. It should be intuitive so that users can easily purchase the product without thinking about the next step. This is important because if a mobile shopper is required to search for relevant information and contemplate the next steps, there is an elevated risk that they will give up on their purchase and shop elsewhere.
Online purchases are supposed to be easy, fun, and fast.
Friendly and simple layout
The design of an online store or mobile store is crucial. The first thing the user sees is the general appearance of the store. This can be attributed to the first impression. If we make a good first impression on newly met people, they will want to get to know us better. The same can be said for the online store. If users quickly realize that the interface is straightforward, easy to use, and will enable them to find what they need quickly, they are more likely to remain in the store for a longer period of time.
Aesthetics and consistency of mobile website
Take care of all UI elements – they should be consistent with each other. Thanks to this, mobile users will feel comfortable shopping in the online store. Ensure all pages have a consistent look and feel by using the same color for the CTA button, specific fonts, graphics and texts in a similar style. It will create a professional appearance and inspire customer confidence, leading to greater satisfaction and loyalty.
Simple interface
Smartphones, tablets, and other mobile devices have smaller screens than a computer. Smaller screens of mobile devices force the interface to be adapted to users' needs and the smartphones' capabilities. Many elements on the screen can cause distraction, confusion and reluctance to continue mobile shopping. Smartphone users often make purchases in a hurry, during a lunch break, or on the way to work, so it is important that they can easily and quickly find key elements of the interface and make a purchase. The content should be legible, understandable, and contain all the necessary information about the product/service (a table or a list will work well). Focus on using the necessary elements and ensure that finding them will not be a problem.
Intuitive navigation
Navigation, i.e. something that allows us to find ourselves in a new place. Without it, sometimes it would be difficult to reach the destination. It is similar to the online store we visit for the first time. Well-thought-out, simple, logical, and clear navigation will make online shopping on mobile devices much easier for your customers. Why? Thanks to it, the user can quickly find the product/category he is looking for.
Also, remember to ensure the constant availability of navigation elements in m-commerce so that the customer can leave the tab being viewed at any time, return to the home page, or go to another category. Thanks to this, users will not get lost in the store, avoiding potential frustration from navigating through multiple tabs and not knowing how to return to the previous one.
It is important that the menu can be easily operated with one hand. In m-commerce, icons and pictograms are usually used instead of descriptive elements to use the entire surface of the mobile website effectively. Make sure that the icons are clear to users.
Location of the search engine
Each of us knows that the search engine is a must-have element of every eCommerce shop, but its location is equally important. The search engine should be placed in a visible and easily accessible place so that the user does not have to scroll down the screen to find it. In the case of m-commerce, as mentioned above, it can be an icon, e.g. a magnifying glass, or another that indicates that it is a search engine. Like other elements in the store, the search engine should be easy to use and equipped with filters that will make it much easier to find the product users are looking for.
Thumb friendly zone
Most of us operate the phone with one hand, so to make it easier for users to use mobile eCommerce, it is important to understand the hand's position when using a smartphone or tablet. Areas can be classified as easily, moderately, or difficult to access for people who use only one hand. Therefore, all the above-mentioned elements should be within reach of the thumb. Adjusting the store's layout in this way will provide the user with a better shopping experience.
Payment solutions at checkout
Payments are essential for any successful online store. Without the ability to process payments, online shopping would not be possible – it is a vital component of eCommerce. In the past, it was enough to offer payment on delivery or a traditional bank transfer. Still, over the years, new payment methods have appeared that have gained recognition from users, especially smartphone users. The age group often determines the preferred payment method. A younger generation is increasingly choosing payment methods such as mobile wallets, i.e., Apple Pay or Google Pay. Other people prefer cash on delivery, traditional bank transfer, quick transfers (PayU), or electronic wallets (PayPal). To maximize customer satisfaction, it is essential to integrate your online store with the most popular payment methods to accommodate customers of all ages. This will ensure that everyone can pay conveniently.
One-click checkout
Optimizing the checkout page is another point that you should pay attention to when creating and running a mobile shop and providing the best mobile shopping experience. One way to ensure a smooth process is to implement One Page Checkout. It is a solution that allows you to place all the steps necessary to complete the order on one page and finalize the purchase with one click. Thanks to One Page Checkout, you will:
provide customers with a simple ordering process,
increase conversion rates,
and reduce the percentage of abandoned carts.
When using One-Page Checkout, it's a good idea to include only the essentials needed to complete your order on the checkout page.
Billing and shipping address
Shipping options
Payment method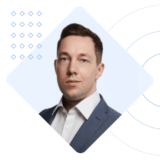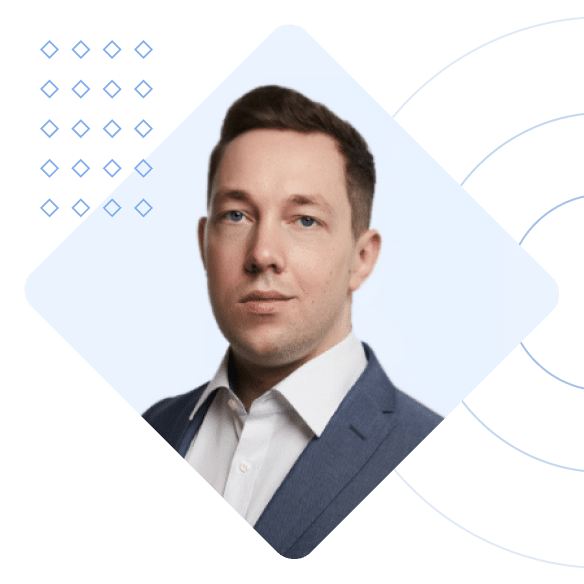 You have eCommerce on Sylius and need more information about One Page Checkout Plugin? Contact us!


Focus on social commerce
Social media is the everyday life of most people around the world. It is estimated that the average person will spend about 5 years browsing social media. Quite a lot, right? Regardless of your approach to social media, one thing is sure – social media is an opportunity for your eCommerce business – so meet social commerce.
Social commerce is the sale of products and services through social media. You can make purchases directly on a given platform without changing the channel and going to the store's website. It is possible by features provided by Facebook, Instagram, and Pinterest, which enable customers to complete their purchases right on the platform.
Advantages of social commerce
Easier online shopping process
Social commerce makes it easier for customers to shop and purchase products online, as it simplifies the process of finding and buying products.
Diversification of sales channels
Thanks to social commerce, you will gain an additional online sales channel and another source of profits.
Gaining new markets and customers
Using social media as a sales channel is a good choice if you want to enter a new market. For example, Facebook is one of the best advertising platforms in the world that offers unparalleled customer targeting and testing features. Additionally, some users prefer shopping on social apps over online shopping. Thanks to the fact that you expand our business, you can gain new, perhaps regular customers.
Personalized customer experiences
Personalization of offers is one of the most important things if you want to retain customers. Social media platforms offer a range of personalization features, such as Facebook remarketing, which can improve the effectiveness of ads and posts.
Is it worth running social commerce?
It is true that selling on social platforms is a relatively new thing. Many features are still in testing and are not available to everyone. China leads the way in social media shopping, with nearly 47% of mobile phone users using social media stores. This form of shopping is gaining in popularity, with the United States coming in second at 36%. Poland follows, with 27% of users making a purchase on a social platform in 2021. Despite this trend, the potential of social media shopping is still largely untapped.
By 2030, Statista estimates that global sales will total around $6.2 trillion if the current trajectory of social commerce expansion remains unchanged.
Digital Marketing
Marketing is undoubtedly an integral part of most businesses. Having a store website is not enough; marketing drives sales. Initially, it is important to prepare a marketing strategy, get to know the target group, choose channels and tools, and then run tests to see what works and what should be done differently.
Digital marketing is a set of multifaceted activities that allow you to advertise products and services in digital channels on the Internet. Identifying the target audience when engaging in digital marketing is essential, as it will determine which channels should be used to maximize user interaction with the brand. These channels may include social media, search engines, websites, mobile applications, SMS/MMS, and e-mail, all accessible to the computer, smartphone, and tablet users. Digital marketing connects to areas such as:
Content marketing
SEO
Social media marketing
Email marketing
Google Ads and Facebook Ads
Marketing automation
Digital marketing requires expertise in many areas or the involvement of professionals, but current trends indicate that the market will continue to move toward the digital economy. This means that undertaking digital marketing activities can bring significant profits.
How to create a mobile online shop?
After describing the most important elements and benefits of mobile commerce, you probably have a question – How to create a mobile online shop? This is a very good question. Below, we will show you two ways to create mobile commerce.
The rise of mobile apps
Creating a mobile application is the first way to adapt eCommerce to a mobile device. Surely, each of us has done shopping through at least one mobile application of our favorite store. The most popular are applications of clothing stores such as H&M, Zara, or Reserved.
Creating a mobile application is quite a complex and expensive process, and there is no guarantee that users will approve the application. This is because most smartphone owners have a dozen or so applications installed and use only a few of their favorites. Therefore, before you create a mobile application, it is worth considering what you can offer the user and how to achieve benefits thanks to the application.
Advantages of mobile apps
Convenience: Mobile apps allow users to access information and features quickly and conveniently, without the need to browse a website.
Possibility to personalize and change settings: Mobile apps can be customized to the user's preferences, providing a more personalized experience.
Consistent design with the operating system (native app): It is essential for creating a great user experience. Consistency should be maintained across the entire user interface, including colors, fonts, icons, and layout.
Greater security: When placing an App Store or Google Play application, specific security conditions must be met
Disadvantages of mobile apps
Cost: Developing a mobile app can be expensive, as can its upkeep and updates
Maintenance and Updates: Mobile apps require frequent maintenance and updates in order to remain functional and up-to-date
Need to install: Users usually have a dozen or so applications on their device and will not always want to install another application on the phone, which will take up even more memory
Companies with a larger budget can benefit from a mobile application; the funds can be used to create and promote the app, as well as hire a team of developers to update, maintain, and troubleshoot any issues.
Progressive Web Apps (PWA)
The second way to create mobile commerce is to use Progressive Web Application (PWA). It is a web application built based on popular web technologies, i.e. HTML&CSS in combination with JavaScript, Vue.js, React, or Angular. A mobile user using PWA may get an impression similar to native applications installed on mobile phones.
Progressive Web Apps (PWAs) offer many features that make them incredibly advantageous. These apps can utilize push notifications, run offline when the necessary data is cached, and be rendered client-side for optimal performance. Plus, they can take advantage of modern APIs to continually upgrade and provide better capabilities and reliability.
When creating a Progressive Web App (PWA), you benefit from having only one application to develop and maintain, unlike when creating mobile applications that must be tailored to specific operating systems (like iOS or Android). Additionally, PWAs are not plagued by typical mobile application issues such as long implementation and update times, as well as the need to download through an app store.
Advantages of PWA
Cost optimization: PWAs are cheaper to build and maintain than native mobile applications.
Automatic updates: The user does not need to update the application. Automatic updates ensure that all users have the latest application version without downloading updates manually.
Responsiveness: The application website provides a good user experience on any device as it is designed to adapt to different screen sizes and optimally display the content.
No installation required: PWA can be accessed using a URL link, allowing users to quickly and easily access the application without having to install it on the device.
Offline access: PWAs can be designed to work even when the user is offline, providing convenience and reducing dependency on network connections.
Disadvantages of PWA
Limited Access to a few Native Device Features: PWA apps are not able to access native device features like Bluetooth, NFC, and more.
Lower Performance: Although PWA performance may be at a good level, however, it will still be lower than in the case of a native application.
Limited functionality on IOS devices: The PWA and its compatibility with (mobile) browsers and operating systems are still under development. For example, due to the limitations of iOS devices, the functionality of a PWA on Apple devices is limited., so the user experience will, in some cases, be more limited
PWA can be used both in regular B2C eCommerce and in advanced B2B stores. It will be a good solution for companies that care about the implementation time but also for those that have a smaller budget.
Summary
If you want to start selling online, mobile commerce is now the foundation. Traditional (computer) shopping in online stores is becoming less and less common, as today's consumer prefers to shop on their mobile devices. It is essential to create an eCommerce experience that meets the customer's expectations, with a wide selection of products, multiple sales channels, and effective advertising. Additionally, a mobile commerce platform should provide features such as secure payments, optimized search, personalized shopping experiences, and an easy-to-use interface.
Ready to take the next step towards growing your eCommerce business? Contact us today to get started with mobile commerce solutions that will help you reach your goals!