Running an eCommerce store is not an easy task and usually requires a lot of work to maintain an efficient and prosperous store. To make it more approachable to casual users and save the time of software developers, there are certain tools that are extremely helpful in managing your eCommerce website. One of them is the CMS system.
Choosing the best content management system for eCommerce business is not easy. There are many eCommerce CMS platforms available on the market that have similar functionalities but also differ in the level of difficulty to use, the number of available templates, extensions, etc. There are also platforms with built-in CMS available on the market, each with its own set of unique features and capabilities.
Whether you're a small business owner or an enterprise-level businessman, this guide will provide you with valuable insights to help you choose the CMS solution that best fits your business needs, cover some of the most popular CMS platforms and explain the difference between a CMS and a website builder.
As always, let's start with the definition of what exactly this system is.
What is a CMS?
CMS stands for Content Management System. CMS allows users to create, publish and manage content on their eCommerce sites, such as text, images, and multimedia files. CMSs provide an easy-to-use interface for content creators and website owners to add, edit, and delete content and create landing pages without needing advanced technical skills. It is especially useful for websites containing a large amount of information, which are regularly updated or enriched with further data. Content management systems are used primarily in information services, blogs, online stores, and company websites.
A Content Management System (CMS) is an essential part of your online store, allowing you to create and edit website content without having programming knowledge. It should provide tools for editing the "title" and "description" meta tags, which are crucial to optimizing the page for SEO. The CMS platform should have a user-friendly interface and be straightforward, allowing non-technical people to make changes easily. However, it's important to remember that CMS systems are not designed to locate and combine data, so if you have a more complex store, it might be worth considering introducing a PIM system to create a strong product catalog.
The key functions of content management systems
The CMS system allows you to easily manage the content and products of your online store, including product descriptions, photos, prices, and stock settings.
The CMS system allows you to easily build a website using the available templates and plugins, cutting down the time needed to create your website.
The CMS system has a range of tools to help you manage user access, such as registration and log-in, account management, and permission management.
What's the difference between CMS and eCommerce?
CMS and eCommerce platforms are both used to build and manage websites; however, they serve a little bit different purposes.
CMS systems are designed to help users create and manage digital content, for example, blog posts, images, or videos. To do that, they are equipped with tools for content creation, categorization, and distribution, as well as editing tools.
On the other hand, eCommerce platforms are designed to help users build and manage online stores. Thus, they have various functionalities related to managing such stores, starting from product management and order processing and ending with shipping and logistics.
Although the primary functions of CMS and eCommerce platforms are distinct, they may overlap and serve as one solution, as mentioned at the beginning of this article. That being said, many popular eCommerce platforms do offer a built-in CMS, which can be a convenient way to manage your online store and your website's content in one place.
While CMS platforms can be used for eCommerce, they generally lack the specific features and functionality that are critical to online selling. On the other hand, eCommerce platforms may not provide the level of customization or content management that some users require for their websites.
What's the difference between CMS and website builder?
What is a Website Builder?
Website builders are tools that allow users to create websites without the need to know programming languages or have any technical knowledge of coding and website design. Typically, website builders have a graphical interface that allows you to insert and edit content such as text, images, videos, forms, etc. With the help of a website builder, you can also choose page templates, fonts, colors, visual effects, and other elements that give your website a unique look and feel.
Website builders are often available as online platforms where users can create and host websites on servers provided by a website development provider. They are perfect for users who want to create a simple website, such as a portfolio, information website, or small online store, without having to learn the technical details of creating a website. Creating a website is usually based on the drag and drop function, i.e. dragging elements and dropping them to the desired place.
Differences between CMS and website builder
Website type
CMS platform will be a good solution for frequently updated websites with a lot of content, e.g. blogs, news sites, online magazines, and eCommerce stores.
Website builder will be a better solution for small and medium-sized companies, web designers, marketing agencies, etc.
Difficulty of use
Using the content management system is more difficult. Coding knowledge is unnecessary, but it is useful when creating a more advanced website. In addition, usually, making changes to the CMS involves installing plugins and then configuring them. If you want to take full advantage of the functions of a given CMS system, you will need to use the help of a programmer if you do not have technical knowledge yourself.
Using the page builder, the user can create a page from scratch, and then he will be able to edit it without any problems. Website builders offer more integrated services, so getting your website up and running will be less work. The wizards offer website design templates that will make it easier to create content.
Website customization
Content management systems offer a number of tools with which you can create a custom website. In addition, the communities that have formed around popular CMS platforms, such as WordPress, create plugins that extend the basic functionalities of the platform.
Website builders have a lot of flexibility, but there are also many limitations because website builders are not so open to making changes in the form of external plugins.
Responsibility for the site
A website that is based on a CMS can be freely moved between hosts, change the domain name and make changes within the website. The CMS is also adapted to integrate with any system. All this means site owners have full control over their websites.
In the case of page builders, the fee is paid to the solution provider. The user can access all site features (and web hosting) as long as payment is made.
Technical support
If there is a technical problem with CMS you usually have to solve it yourself with the help of community or online guides.
In the case of website builders, the user can usually count on the provider's support, such as the customer service team, that will help solve the problem.
Benefits of CMS for eCommerce platform
In the era of today's technological progress, CMS solutions in the eCommerce industry are an indispensable element of the company's success. With this solution, online store owners can create a complex site, and engaging and well-organized content on their web pages. By using a CMS, marketers have the ability to optimize content for SEO (such as setting meta titles or descriptions, adding alt text to graphics, or creating individual URLs), which allows eCommerce stores to rank higher on Google. CMS allows you to create personalized shopping paths and gain more customer interest.
Effortless content management
As mentioned above, a CMS makes it easier to manage product listings, descriptions, images, and other content on your eCommerce website. You can create, edit, and update content quickly and easily without the need for extensive technical knowledge.
Greater visibility
Many CMS offers built-in search engine optimization (SEO) features, including metadata description and title tag, URL customization, optimization for mobile devices, and more. All that makes your website more engine-friendly and can drive more traffic on the website.
Security
CMS systems often have robust security features to protect the website and client's data from outside threads. What's more, you can regularly update and patch the CMS to stay protected against new security vulnerabilities.
Customization and flexibility
Additionally, CMS systems offer a range of customization options that allow you to tailor your eCommerce website to your specific needs. You can choose from a variety of templates and themes and add new features. Moreover, it enables integration with other systems and plugins, for instance, payment gateways.
Cost-effective
CMS systems usually are a cheaper option than building a custom website or managing your content manually.
How to choose a CMS system?
Choosing the right eCommerce CMS platform can be a challenging task, given the wide range of options available in the market. To make this choice easier, here are some factors that should be considered while choosing an eCommerce platform with its own CMS,
First of all, CMS should be easy to use and has an intuitive interface. It should allow you to create and manage content without advanced technical knowledge.
Secondly, think about the features that the CMS should have for your needs, for instance, the possibility of integrating with other systems like payment gateways.
Thirdly, it should be able to scale along with your business. As your website grows, you'll need a system that can handle the increased traffic and content.
Next, security. Ensure the system has built-in security features, such as SSL encryption, firewalls, and user authentication. Last but not least, think about the budget.
Consider the cost of the CMS system and any associated costs, such as hosting fees and third-party plugin costs. Count it all up and see if the cost doesn't exceed your budget.
By considering these factors, you can choose a CMS system that meets your business needs and allows you to create and manage content on your website with ease.
Examples of the most popular eCommerce CMS solutions
In the fast-paced world of eCommerce, having a reliable and efficient content management system is essential for the success of any online business. Below you will find possible solutions that may exactly suit your needs and help to start the eCommerce journey.
WordPress
WordPress is a free, open-source CMS that is used to create and manage websites. It is built using PHP and MySQL, and its popularity is due to its user-friendly interface, flexibility, and scalability.
WordPress will be a great CMS platform for users who want to easily create various websites such as blogs, business websites, eCommerce stores, portfolios, and more. It offers thousands of themes and plugins that allow users to customize sites and add functionality without needing advanced technical skills.
WordPress is a very popular CMS platform, so it has an active community of developers, designers, and users who contribute to its development, offer support, and create resources to help other users. WordPress plugins are created by developers around the world.
Advantages of WordPress
User-friendly Interface
WordPress is very easy to use, even for non-technical users. It has a simple and intuitive interface that allows users to add, edit, and manage content easily.
Versatility
WordPress site is highly flexible and can be used to create a wide range of websites, from simple blogs to small/medium eCommerce stores. However, it may not be enough to handle increased traffic and content as your site grows.
Customizable
With thousands of themes and plugins available, users can customize their site's look and functionality to meet their specific needs. It allows users to create unique and professional-looking websites.
SEO-friendly
WordPress is designed with SEO in mind, which means it has built-in SEO tools that can help improve your site's search engine rankings. Optimizing your content for search engines is easy with plugins like Yoast SEO. Search engine optimization is very important if you want your eCommerce store to be visible on the web.
Community support
WordPress has a large and active community of users, developers, and designers who contribute to its development, offer support and create resources to help other users.
Mobile responsive
WordPress sites can be easily made mobile-responsive, meaning they will look great on any device, from desktop computers to smartphones and tablets.
Disadvantages of WordPress
Security
WordPress is a popular CMS platform, which makes it a target for hackers. If the website is not secured correctly and it can be vulnerable to attacks. However, WordPress does offer many security plugins and regular updates to help mitigate this risk.
Customization
While WordPress is highly customizable, it may require some technical skills to customize the site fully. This can be challenging for non-technical users or those unfamiliar with WordPress development.
Maintenance
WordPress requires regular updates and maintenance to ensure it runs smoothly and securely. This includes updating the WordPress core, themes, and plugins and making site backups. Failing to maintain the site properly can result in security issues and other problems.
Performance
Depending on the web hosting provider, WordPress sites may not always perform well, especially if the site has a lot of traffic or plugins installed. This can result in slow loading times, impacting the user experience and search engine rankings.
Learning the functionality
While WordPress is user-friendly, it may still require some learning to understand its features and functionality fully. This can be a disadvantage for non-technical users or those unfamiliar with WordPress.
Practical applications of WordPress as a CMS:
Blogs
Company websites with a blog or product catalog
Information services, information portals
Uncomplicated applications with galleries, photos, etc.
Simple social networking sites with forums etc.
Simple and medium-sized online stores (WooCommerce)
Who uses WordPress?
Drupal
Drupal is a free and open-source content management system (CMS) that is used to build websites and web applications. It is written in PHP and is one of the most popular CMS platforms available, along with WordPress and Joomla.
Drupal is a scalable and flexible CMS, making it suitable for building various websites, from simple blogs to complex web applications. It is also highly customizable, with thousands of themes and modules available to extend its functionality.
One of the unique features of Drupal is its modular architecture, which allows developers to build custom modules to add specific features or functionality to a site. It also has a robust user and permissions system, allowing site administrators to control access to content and features.
Drupal's large and active community of users and developers contribute to its development, offer support, and create resources to help other users. In addition, government agencies, educational institutions, and large organizations widely use it.
Advantages of Drupal
Customization
Drupal has many built-in features that allow you to create a website, but the key to personalization is extensions that allow developers to create custom modules and themes to add specific features and functionality to a website.
Scalability
Drupal is designed to handle large amounts of content and high traffic, making it suitable for building large and complex websites and web applications.
Security
Drupal strongly emphasizes security and offers many features to guard against vulnerabilities and attacks, including access control, secure user authentication, and encryption.
Community
Drupal has a large and active community of users and developers who contribute to its development, offer support, and create resources to help other users.
Multi-language support
Drupal has built-in support for multi-language website development, making it suitable for creating multilingual websites and applications.
Content workflows
Drupal has a powerful content workflow system that allows content to be managed and reviewed by multiple users before it is published, ensuring that it is accurate and high-quality.
Integration with other systems
Drupal is a headless CMS with a flexible and robust API that allows integration with other systems and applications, making it ideal for building complex websites and web applications that require integration with other systems.
Disadvantages of Drupal
Complexity
Drupal can be complicated to set up and configure, especially for users who are unfamiliar with the platform. Building and maintaining a Drupal site can also require some technical knowledge, although many resources and tutorials are available to help users.
Learning curve
Drupal has a steeper learning curve compared to some other eCommerce content management systems and may not be as beginner-friendly. As a result, new users may need more time to familiarize themselves with the platform and its modules.
Server requirements
In the case of large projects, it will be worth investing in an efficient server, which will be necessary to maintain the quality of the project's operation.
Upgrades
Upgrading to a new version of Drupal can be a complex process, especially if custom modules and themes are used, and may require developer assistance.
Who uses Drupal?
Joomla
Joomla is an open-source and free CMS for creating websites, internet applications and portals. Like WordPress and Drupal, Joomla is one of the most popular CMS platforms and has a large community of programmers, designers and users. Its basic functions include a user-friendly administrative panel, solid extensions and templates, and flexible architecture that allows adaptation.
Joomla contains many built functions, such as buffering, SEO tools, a solid set of basic modules and components that allow users to create and manage various types of content, such as articles, films, paintings and documents. Joomla also has a large community of programmers who create extensions and plugins that add the functionality of the main platform.
Joomla is used by a wide range of organizations, including small and medium-sized companies, non-profit organizations, schools and universities as well as government agencies that must fulfill specific standards and require more advanced functions. It is also a popular choice for creating eCommerce platforms.
Advantages of Joomla
Advanced administration panel
Joomla allows you to create multiple users accounts with different permissions. This way, you can grant users only the permissions they need to do their work.
Multi-language support
Joomla has built-in support for multiple languages, which makes it easy to create an eCommerce platform in multiple languages and allows you to enter new markets.
Security
Joomla places a strong emphasis on security, with regular updates and security patches to address any security vulnerabilities. The platform also has a number of security extensions and plugins that you can use to further enhance your site's security.
Community support
Joomla has a large and active community of users, developers and designers who provide support and resources for the platform. This makes it easier for users to find answers to questions, solve problems, and collaborate with others.
Disadvantages of Joomla
Limited design options
Although Joomla offers templates and extensions, they are much smaller than other CMS platforms such as WordPress or Drupal. Design options may be more limited.
Maintenance requirements
Joomla requires regular maintenance, including updates and backups, to keep the site safe and function properly. It can be time-consuming and may require technical knowledge.
Extension compatibility issues
Although Joomla offers many extensions, templates and plugins, some of them may not be compatible with each other if you install them at the same time. This situation may require code changes.
Performance Issues
Depending on the size and complexity of your site, Joomla may not perform as well as other CMS platforms. Large or high-traffic sites may require additional optimization and performance tuning.
Who uses Joomla?
HubSpot CMS
The HubSpot CMS, or content management system, is a platform designed to help businesses create and manage their websites, landing pages, and other online content. It is a part of the HubSpot platform, which also includes marketing and sales tools.
The HubSpot CMS provides a range of features and tools to help users build and manage their web content, including a drag-and-drop page editor, a range of customizable templates, and tools for SEO, analytics, and mobile optimization. It also integrates with other HubSpot tools, such as CRM and marketing automation, to help users create personalized experiences for their website visitors.
The HubSpot CMS is designed to be user-friendly and accessible to both technical and non-technical users. It allows businesses to create and publish content quickly and easily without the need for advanced technical skills or a dedicated web development team.
Advantages of CMS Hub
All-in-one platform
CMS Hub is part of a larger platform that includes marketing, sales, and customer service tools, allowing businesses to manage all aspects of customer service in one place.
Live Preview
CMS Hub allows you to make changes and view them in real-time using drag and drop.
SEO Optimization
This CMS platform includes search engine optimization tools, making it easier for businesses to rank in search results and drive more visitors to their site.
Personalization
Thanks to the integration with other HubSpot tools, such as CRM and marketing automation, allowing businesses to create personalized experiences for their website visitors.
Support
Support is available 24/7 via phone, email, or live chat.
Disadvantages of CMS Hub
Cost
The HubSpot CMS is a premium product, and pricing can be higher than other CMS software, especially for small businesses or those just starting out.
Limited flexibility
The CMS is a proprietary platform, which means that users are limited to the features and tools provided by the platform. It can limit the ability to customize the site and add advanced functionality that may be available in other open-source CMS software.
Integration limitations
While the HubSpot CMS integrates well with other HubSpot tools, it may not integrate as easily with other third-party tools or systems.
Who uses HubSpot CMS?
Webflow CMS
Webflow is a content management system/website builder designed to make it easy for designers to create and manage websites without writing code. It has many advanced and extensive features that can be difficult for non-advanced users to master. It is a drag-and-drop visual website builder that allows users to create responsive and interactive websites with custom animations and interactions. Webflow also has a lot of features adapted to SEO and search engine optimization.
One of the unique features of Webflow CMS is that it provides a visual representation of the real-time code generated as the designer builds the site.
Overall, Webflow CMS is a popular choice for designers who want more control over the design and functionality of their website without having to rely on a developer to create and manage the website.
Advantages of Webflow CMS
Clean code
Clean code generated automatically during design by Webflow ensures that the website is practically free from errors. This, in turn, resulted in faster loading and improved SEO performance.
Security
Comprehensive security is another key benefit of Webflow. In addition to a stable AWS server, the platform comes with a built-in SSL certificate – a must-have for any professional website looking to expand its reach and safeguard user data.
Design possibilities
Webflow also offers endless possibilities for creative design. Its many functionalities, including parallax, captivating animations, and micro-interactions, make it easy to create one-of-a-kind projects that accurately reflect a company's vision.
Strong SEO
Webflow boasts strong SEO capabilities. Adding alt descriptions to images and creating readable URLs and meta descriptions is a breeze, and the platform's clear source code is automatically optimized to improve its visibility to Google's algorithms.
Disadvantages of Webflow CMS
Integrations
Integrations can be problematic with Webflow. While it is possible to collect statistics using Google Analytics and Hotjar, creating user accounts or live streams may present issues. This becomes a problem when building a more complex website on Webflow.
It is important to note that the builder is constantly improving and providing its customers with more opportunities to create.
Price
Webflow's pricing plans can be more expensive than some other CMS platforms, which may not be suitable for small businesses or individuals with limited budgets.
Limited blogging capabilities
While Webflow CMS offers some basic blogging features, there may be better choices for bloggers requiring more advanced features.
Who uses Webflow CMS?
Sulu CMS
Sulu CMS is an open-source content management system (CMS) that allows users to create and manage digital content such as websites, mobile apps and other digital platforms. It is built on the Symfony PHP framework and uses modern web technologies to provide a flexible and extensible platform for building digital experiences.
Sulu CMS is designed for companies that have complex websites for online businesses and for websites where speed and efficiency are key factors.
Advantages of Sulu CMS
User-friendly interface
Sulu CMS has a user-friendly interface that makes it easy for users to create and manage content without requiring any technical expertise.
Headless CMS
Sulu is a headless content management system, so you can use it as a content or data management engine for any application you can imagine.
Efficient
Sulu is an efficient, reliable, scalable solution, which is why it is an ideal CMS system for creating both simple websites and complex web applications connecting many websites and services.
Open-Source
Sulu CMS is an open-source project which means it is free to use and can be customized and extended as needed.
Multi-language support
Sulu CMS provides built-in support for multiple languages, which makes it easier to create and manage content in different languages.
Disadvantages of Sulu CMS
Programming knowledge
Sulu CMS is built on the Symfony PHP framework and includes back-end only which means that users must have a certain level of PHP knowledge to work with the platform.
Who uses Sulu CMS?
Ibexa DXP
Ibexa is a web content management platform designed to help organizations create, manage and publish digital content across multiple channels and touchpoints. Formerly known as the eZ Platform, it is built on the Symfony PHP framework and offers a modular architecture that allows developers to customize and extend the platform to meet specific business needs.
Ibexa provides not only the creation and modification of content but also allows insight into their activities after publication. In the system, you can check, for example, whether the recipients engage in the prepared content. The CMS also detects possible problems in the system and helps to make corrections. It also offers features such as an eCommerce system, real-time content personalization, behavior measurement, etc.
Ibexa is a good solution for information services, online stores, and corporate websites.
Advantages of Ibexa DXP
Advanced content modeling
Ibexa offers advanced content modeling capabilities, enabling users to create complex content structures with ease. This feature makes it a great choice for businesses with complex content needs, such as publishers and eCommerce businesses.
Friendly to developers
Ibexa CMS is highly flexible and customizable, making it suitable for a wide range of industries and use cases. In addition, it offers a modular architecture that enables developers to extend and modify the system according to their needs.
Security
The platform is built on the Symfony framework. The system provides a coherent website code base, thanks to which any work on the website does not involve high risk. Service teams fix possible bugs and vulnerabilities.
Multi-Channel Support
With Ibexa, users can deliver content across multiple channels, including websites, mobile apps, and distribution channels. It makes it an excellent choice for companies that want to reach their audiences through multiple touchpoints.
Disadvantages of Ibexa DXP
Limited community
Ibexa has a smaller community of users and contributors compared to some other CMS options. This may mean fewer resources are available for troubleshooting or community-driven development of plugins and extensions.
Programming skills
Users may require more training and technical expertise in PHP to leverage its capabilities fully.
Who uses Ibexa DXP?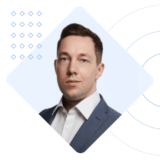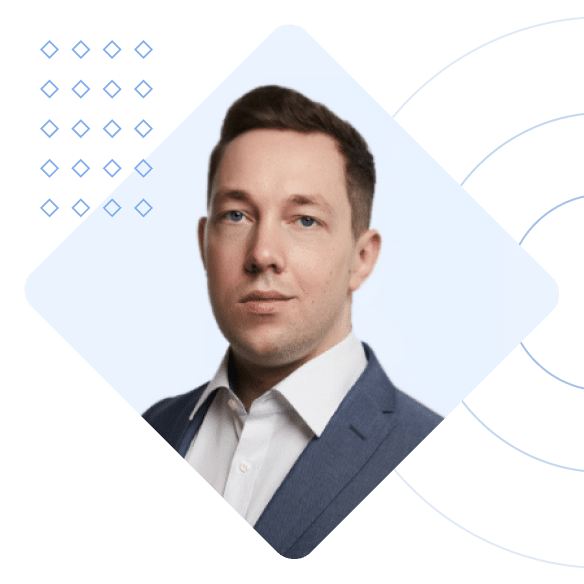 Find out how Ibexa DXP can help you reach your business goals. Get in touch with us today to learn more!
Overview of CMS built-in eCommerce platforms
Sometimes there is no need to integrate external systems, as there are eCommerce platforms that come with built-in CMS. These platforms provide an easy and convenient way to set up an online store with a built-in website, allowing you to easily create, manage, and maintain a professional online store. They provide a variety of features that are designed to help make the process of setting up an online store simple and efficient. From easy-to-use drag-and-drop editors to intuitive product and order management tools, these platforms are ideal for businesses of all sizes. Below, you will find an overview of some of the top eCommerce platforms with built-in CMS.
CMS in Sylius
Sylius is a platform built by developers for developers. It is an advanced technical solution focused on code quality, performance, and scalability. Its functionalities aim to satisfy the most custom requirements an eCommerce app can have.
As such, it is purely focused on delivering a technically-excellent eCommerce engine without diluting its development efforts on features that are already offered by other solutions. Although Sylius does not have a built-in CMS, it can be easily downloaded here. By doing so, it allows you to add dynamic blocks with images, text, or HTML to your storefront, as well as pages and FAQs section.
CMS in BigCommerce
BigCommerce is a cloud-based eCommerce platform that offers a range of features and CMS capabilities. It enables, for instance, to manage your products, process orders and inventory, and integrate with popular payment providers. The major advantage of BigCommerce CMS are built-in SEO tools, which help the website to be visible in search engines. Another great advantage is the multi-channel approach to selling products, including social media platforms and marketplaces. Moreover, it is great for mobile optimization by using mobile-responsive themes and offers a range of reporting and analytics tools that provide valuable insights into your business performance.
CMS in Adobe Commerce
CMS in Adobe Commerce is very flexible and has advanced SEO features that can develop SEO-friendly URLs and meta descriptions, which makes the website more visible online. What's more, it is mobile-friendly, which means that it is possible to create a mobile responsive website with ease. This built-in CMS allows you to manage content for richer, more personalized shopping experiences easily and lets your team make changes without developer support with drag-and-drop capabilities.
CMS in PrestaShop
PrestaShop is another popular eCommerce platform that is best for small and medium-sized businesses, as it is very intuitive and doesn't require technical knowledge. Similarly to CMS in Adobe Commerce, CMS in PrestaShop is designed to be SEO-friendly and suitable for visiting a website on mobile devices. Also, this CMS offers creating boxes where particular information would be displayed, e.g. Instagram Box.
CMS in Shopify
Shopify is one of the world's well-known SaaS eCommerce platforms. Its undoubtful advantage is simplicity and intuitive CMS. Due to that, it is especially valued by startups and smaller businesses that want to create a professional-looking eCommerce site in a matter of minutes. It has a flexible layout of dynamic content via the Liquid templating language and also the drag-and-drop ordering of product images that enables one to customize the website effortlessly. Plus, with the built-in SEO features, your store will rank high in search engines like Google or Bing.
CMS in Shopware
Shopware comes with an extensive CMS system referred to as "Shopping Experiences." This system is very intuitive and user-friendly, making content management a piece of cake. It enables to create of a range of personalization tools, including the ability to create custom landing pages, targeted promotions, and personalized product recommendations based on the customer's browsing and purchase history. It also offers a responsive design that is optimized for mobile devices.
To learn more about CMS in Shopware, take a look at our e-book!
Summary
Choosing the best eCommerce CMS solution is a process. To make the right choice, you should consider the pros and cons. It is important to choose the CMS software that accepts your business needs and will be adapted to your technical and financial resources.
External CMS solutions provide businesses with powerful tools for creating, managing, and maintaining their online stores. They are usually more customizable, allowing businesses to tailor their online stores to meet their specific needs. On the other hand, CMS built-in eCommerce platforms provide businesses with an out-of-the-box solution for their online stores. They offer businesses a quick and easy way to manage their store's content.
Whether you want to integrate your Sylius/Shopware-based eCommerce with external CMS or want to set up new eCommerce and explore available options, we can help you to find the right solution that meets your needs. Leave us a message and we will be glad to assist you with your next eCommerce project.