Today, anyone can build an eCommerce store and wants to have an online store that will be created with the flick of a finger. But how much does it really cost to create a tailor-made eCommerce that will increase your company's profits, fulfill your expectations, your business needs, and make your customers satisfied? So, in a nutshell, how much does your dream eCommerce should cost.
Is it really a piece of cake to create a personalized new eCommerce website? What is the difference between average and personalized eCommerce? How much does an eCommerce platform cost in 2021?
That is why, in cooperation with Polcode, as eCommerce experts, we decided to write this article which explains why personalized eCommerce cannot cost 5,000 EUR and which four crucial factors determine the cost of an eCommerce website.
At first, it should be emphasized that all kinds of programming services are the most expensive services on the market, and that is why the cost of an eCommerce website can range from 2,000 EUR to over 60,000 EUR. Everything depends on the specifications and requirements you have for your eCommerce business. What is more, many factors determine the cost of eCommerce websites like human resources, integrations/configurations/installations, personalized functionalities, server maintenance, technical support, design, etc.
What makes the price of a custom eCommerce solution?
1. Your eCommerce needs
It is important to note that an eCommerce site consists of small elements that ultimately form one integrated system. Let's consider that each of these functionalities (back-end integration, product page, branding strategy, fully-optimized website, payment methods, digital marketing, web design) takes time to implement in your eCommerce. The year 2021 is the year of personalization so that to achieve success in the digital world, it is not enough to have a classic eCommerce website. It would be best if you adapted your business to the buyer persona and their consumer habits. Nowadays, the words "classic", "typical", "normal" eCommerce sites are synonymous with the words "failure" and "losing". Before creating an eCommerce, you need to know that nobody wants an average eCommerce, but everyone wants to stand out to get the customer's attention, which is so elusive nowadays.
What is more, development costs are influenced mainly by:
The more advanced & custom template you need, the more developer hours it requires to be implemented. More hours = higher cost
The complexity of product catalog and configurations of the product :
Imagine the situation that you're selling irons. They usually have just one variant of color, so the customer can only choose the number of items added to the cart (one variable: quantity). If you sell tablets, besides quantity, customers can choose between different colors of the device (two variables: quantity, colors). Going further, if you run fashion eCommerce, customers can also specify the product's size (three variables: quantity, colors, size). On top of that, there are also bundles consisting of a few different products, let it be computer sets containing main device + accessories. All of them may have different colors etc. (plenty of variables). That said, if you sell products that have a few different configurations, the app development cost will be higher compared to stores selling simple products with just one or two variants.
2. eCommerce platform
Choosing a convenient eCommerce software has an impact on the cost of the eCommerce website. Ecommerce platforms range in costs depending on their out-of-box features, the type of software they offer, and their flexibility in terms of custom features and design. That is why you should choose a platform tailored not only to the needs of your business, but also to your expectations. Let's look for a platform that is easy to set up and considers the following functionalities: integrations with external systems, mobile and SEO friendly, support, payment options, email marketing, etc. Remember that a scalable platform is a key to long-term success, so opt for a solid solution like Shopify or Shopware from the beginning of your e-adventure and reap the harvest of your efforts for a long time. The online platform doesn't change every three years, so consider it an investment, not an expense.
Why Shopware?
Shopware is an eCommerce platform that has already won the trust of numerous customers around the world. Being a modern and flexible solution, it ideally adapts to the requirements of the market. It is a sustainable eCommerce website focused on the needs of the business and adapted to current trends. The Shopware platform is aimed at fast-growing small and medium companies, operating in many markets and channels and having personalized needs and requirements.
How much does a cost eCommerce based on Shopware?
Shopware provides the following functionalities: CRM, Data Security, Email Marketing, Fuzzy Search, Inventory Management, Kitting, Multi-Channel Marketing, Multi-Store, Promotions Management, Returns Management, Reviews Management, SEO Management, Templates.
There are different types of Shopware. The first of them is a starter version and is free. In the "Professional Edition" version, you can use your eCommerce and have extensive Shopware 6 support service. When it comes to "Enterprise Edition", it is used for composed business models for having support 24/7. Finally, we cannot forget about "Community Edition", which is a free edition. Thanks to that, you can set up your own store and hosting service.
Why Shopify?
Shopify is bar-none best eCommerce option to power your store. Shopify offers an easy way to quickly launch an online store, without worrying about server hosting or development costs that are typically associated with Magento or BigCommerce.
Shopify comes with out-of-the-box features, including mobile storefronts, payment processing for credit cards or payments via Apple Pay or Google Pay. Merchants can also add email marketing, inventory management and checkout processes with just a few clicks. Best of all, these features don't require any custom development if you're just looking for the basics. Shopify offers extensive documentation and video tutorials for new merchants. The Shopify app store has over 1,500 tools which store owners can activate (some free, some paid), which include reviews, loyalty programs, shopping lists, data insights, packing labels and much, much more.
How much does an eCommerce store based on Shopify?
The size of your store determines the plan that best suits your business. You can choose between Basic Shopify – $29/month. Additionally, you'll pay 2.9% + 30 ¢ USD for every transaction with an online credit card and 2.7% for every transaction with an in-person credit card. Shopify $79/month plus transaction fees: 2.6% + 30 ¢ USD (online credit card), 2.5% (in-person credit card), 1% (another payment provider than Shopify Payments). This plan is dedicated to companies requiring more features and looking to expand their eCommerce efforts, such as standard reports, international domains to support SEO, more accounts for staff. Shopify Advanced $299/month plus transaction fees, this plan gives more custom reporting features and calculated shipping rates. And then Shopify Plus, which costs $2000/month. Most complex solution for large eCommerce allowing to build completely custom and on-brand user-experiences.
3. Dedicated functionalities for your online store
When it comes to dedicated functionalities for tailored eCommerce, you need to know that the more personalized integrations are used on your site, the higher the possible cost of development services. Each integration is a time spent on the integration itself and planning it, and checking if it works properly. Here are some integrations that are usually personalized: hosting, payments, adds-one, updates/bug fixes, integration, invoicing, logistics, marketing. Remember that the higher cost of implementing these functionalities is only at the beginning of the road. If you spend more time on personalized functionalities initially, you will only pay for the maintenance of the functionality and its possible updates in the future.
The eCommerce site has inseparable elements such as the product cart, payment gateway, wishlist, elastic search cross-selling, up-selling, etc., which usually do not take much time to implement. However, focusing on these elements will make you personalize your customers' shopping experience and increase the cost of your eCommerce site.
It is worth asking how web hosting impacts eCommerce cost? Needless to say, the hosting is also dependent on your needs and level of personalization and has an impact on how much does an eCommerce. The cost of web hosting for an eCommerce website will vary, depending on the total amount of traffic your website is expected to receive and how many transactions you are processing. Most hosting companies charge a monthly or annual hosting fee for eCommerce websites, so in the end, the amount will be predictable.
I am sure that your customers love using mobile devices and spend a lot of time browsing smartphone apps during their daily routine. Thanks to the progressive web app or dedicated application, you improve your sales and visibility; consider it another opportunity to attract buyers' attention. Although it increases the cost of an eCommerce website, this step helps you to increase the average cost of a basket, earn more money, and personalized customer experience.
4. Design
The design of your eCommerce site is creating a unique user experience with a website design that reflects your brand and keeps customers coming back. The design of your online store comes with some standard costs, but in most cases, it is you who determines your requirements about your eCommerce website and hence the a cost of design. The design of an eCommerce site is essential. A user who lands on a "well-made", "beautiful," and "well-designed" website is more likely to stay, buy and come back. The design has a tangible impact on the conversion rate. It is, therefore, crucial to take care of the design of the site. Many platforms, like Shopware and Shopify, have design galleries, themes, or templates that you can easily apply to your site. While these may not set you apart from competitors, these templates are an option to see which direction you want to go in terms of design.
Things to consider before creating an eCommerce website
So let's get into the crucial things you need to consider and be aware of to get the most accurate price for your eCommerce project.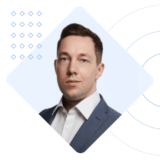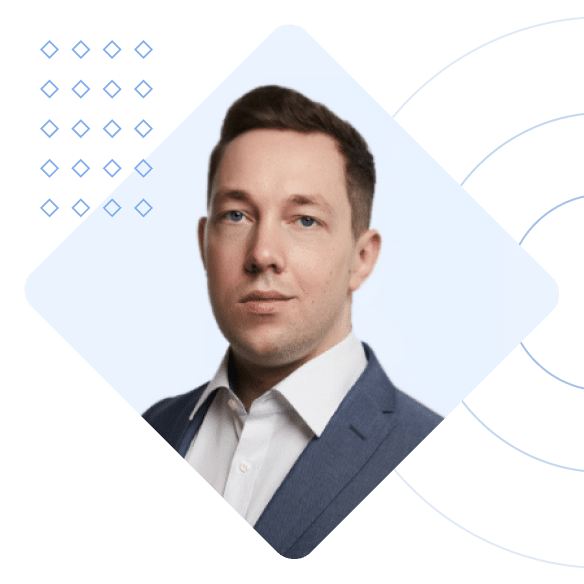 Are you curious how much your personalized eCommerce will cost? Send a message and we'll tell you everything!
If you want a personalized eCommerce store, the project specification allows you to present your idea and needs better. The development of projects such as eCommerce sites should be carefully analyzed and prepared because if we do not spend enough time preparing a project and the needs that we want to achieve, a project is almost always a failure. Thanks to the specifications, it is possible to predict how many people should be involved in the implementation of a web project and how much time is needed. Furthermore, project specification allows specifying the budget more accurately, getting rid of technical constraints, and preparing for the realization of your project in terms of funding.
Development agencies can do the following for your eCommerce project: Back-end web development, front-end web design, eCommerce services, custom software development, etc. Hiring an eCommerce development agency may not be a small price, but they'll get the job done for less than an in-house developer would cost.
What steps will help you pre-define the total cost of your online store?
eCommerce Workshop – During the workshop, you will tell us about all your needs and expectations so that we can better understand your goals. If you do not know how much your eCommerce would cost, or you want to make sure that your vision is correct, or maybe you want to see if you have chosen the right technologies, the eCommerce Vision-To-Plan Workshop is the best choice for you.
Answering the question of Why your custom eCommerce can't cost 5000 EUR? Because many factors determine the price. As you can see, many eCommerce functionality customizations make it challenging to specify the price of eCommerce. That is why BitBag and Polcode offer services that help determine the cost of an eCommerce store. Custom eCommerce platforms like Shopware or Shopify will always cost more than template sites and perform better and attract more customers.