Nowadays, with advanced developments in technology, the definition of satisfaction for customers is gaining access to a variety of items as soon as possible. Therefore, they want to have online access and browse various eCommerce fashion brands on smartphones, tablets, or laptops in real-time.
Fashion products are frequently browsed online by people worldwide, making the eCommerce fashion industry one of the most significant eCommerce sectors. As a result, many fashion businesses and retailers are turning to eCommerce sites to meet the demand of their (loyal) customers and, of course, to stay ahead of the competition.
The online fashion industry is one of the largest B2C eCommerce sectors. The global market value of the fashion segment is projected to reach US$0.99tn in 2022. It is an industry that is continuously evolving. Sustainable yet affordable clothing and accessories are on the rise. If you want to join this industry, your online fashion business should be the best in class.
Companies that want to step into the eCommerce fashion industry have to face several challenges like:
Targeting the right group of people
Limited availability and quantity of products
VIP clients – a dedicated account manager
Price, quality
Constantly changing trends
Online fashion retailers have many growth possibilities, even when consumer behavior has changed dramatically in fashion. Let's look at some of the current top eCommerce fashion trends to help you incorporate them into a fashion sales plan.
From huge, established fashion brands such as Louis Vuitton and Gucci to online retailers like HBX, REISS, or MyTheresa, eCommerce sites are all fighting for fashion shoppers' attention. They have built outstanding fashion eCommerce stores giving their customers the best online shopping experience.
Let's find out what eCommerce for fashion is and what trends to look for in 2022.
---
What is fashion eCommerce (clothing e-commerce website)?
It means buying and selling apparel and fashion-related products online (in the eCommerce store or social media platforms), including clothes, shoes, and other accessories. The most convenient aspect of this is its time-saving nature. It is perfect for those individuals whose busy routines prevent them from visiting the brick-and-mortar store.
In a fashion eCommerce store, people can buy products in a couple of clicks, avoiding the hassle of physical shopping. Also, many fashion marketplaces offer a wide variety of products to their customers, so they don't have to waste their precious time browsing through multiple stores to buy their clothes and matching accessories. Isn't it amazing?
Tips for fashion retailers on how to grow your fashion-related eCommerce business
Are you planning to establish a few features on your online fashion eCommerce store? When building the website, you will have to consider many design (and not only) factors. Successful apparel brands are great at visual communication with online shoppers on every eCommerce site.
The better a fashion brand communicates its personality through visuals, the more its target audience resonates with them. Therefore, all fashion companies that want to own the highest quality of fashion eCommerce platform should follow the best practices of designing their website to ensure the best customer experience.
Below are mentioned some design tips to help create a unique website for the fashion eCommerce industry.
Simple intuitive interface and easy eCommerce website navigation
Websites that sell various fashion-related products should have a simple interface and easy navigation to provide the best customer experience and increase online sales. Most top selling clothing brands avoid selling their products on the home page and instead use clear call-to-action.
CTAs (Call-to-action) are essential for guiding potential clients to the pages you want them to land on. For example, to bring more traffic to your website, use a bold CTA to show the discounted offers.
Also, use product filters to simplify browsing for online shoppers. The more your fashion eCommerce website is easy to navigate, the better browsing and checkout experience.
To drive more traffic to your website, optimizing your website for mobile commerce is necessary. More than half of online purchases are made using mobile devices, according to many reports. So, it is necessary to make your website mobile-friendly.
Normalized, high-quality product pictures
When selling clothes, bags, shoes, and other accessories online, it is necessary to take high-quality pictures of products. While shopping online, customers are unable to see the products before making a purchase physically. So, the photography of the product is the only thing that may convince potential clients to buy it.
Some of the tips on taking great pictures of apparel and accessories are:
Shoot the product from all the angles
Take many close-up shots to capture the fine details
Use a tripod stand for photo consistency
Use mannequins or models when shooting apparel
Use a beautiful background
Provide 3D models
Update the product detail pages
Product pages are one of the most critical pages for many apparel brands and fashion retailers. Through these pages, customers will learn about the products, and if they match their preferences, they will add them to their shopping cart.
While designing product pages, it is necessary to include a size guide so the fashion shoppers can know which size to get in it. An online sizing guide and automated size recommendations will help increase sales and prevent the unwanted hassle of returns. Also, you should update the inventory so the customers can know when the product is out of stock.
Many brands include short product descriptions on product detail pages so customers can know more about the product, such as fabric and washing instructions. Also, you can include customer reviews to increase customer trust and drive more sales.
Search engine optimization
SEO plays a vital role in fashion eCommerce by driving targeted traffic, enhancing user experience, establishing brand authority, and providing a competitive edge in the online market. By investing in SEO efforts, fashion eCommerce businesses can achieve long-term growth, increased sales, and a stronger online presence.
Popular marketing online shopping strategies
Some marketing strategies can help you make your mark in the fashion eCommerce industry and attract modern fashion consumers.
Cross-selling and up-selling
Cross-selling and up-selling are popular eCommerce strategies that can help boost your sales and expand your business. These techniques will also work in fashion eCommerce. For example, online fashion and apparel stores can try to sell a specific look by pairing the main product with any other product available on their website.
Suppose a basic white shirt will pair well with a pair of ripped blue jeans. In that case, you can put these products below in a "You may also like" section. So, customers will be able to view other products without taking their attention away from the main product.
However, even if the customers don't buy complementary products, they can help confirm the purchase of the main product by showing them how to style the product.
Social commerce
Suppose you have invested in high-quality product photography for your online store. In that case, it is better to display them on different social media platforms to raise your brand awareness and bring more potential clients to your eCommerce platform.
You can promote your products through social media such as Instagram and Facebook. Instagram not only allows customers to tap on the photo and show all the necessary product details, such as name and price, but it also helps them check out and make a purchase without leaving the platform.
Now, how cool is that?
Influencer marketing
Influencers are making strides in the fashion industry through engaging and innovative promotions. Social media influencers are assisting brands in gaining overnight success. Choosing the right influencers for your niche can accelerate promotions for your store or products. If you have a fashion eCommerce platform, you should establish cooperation with internet creators who create fashion-related content, for example, show everyday styling, conduct store reviews, or are stylists.
Top 5 eCommerce fashion trends
The fashion sector has seen massive shifts in the last couple of years, from device preferences and shipping logistics to shopping experiences. Some of the latest eCommerce trends are worth considering when creating an e-store.
Trend#1: Artificial Intelligence
As digital shopping is gaining momentum, it can be difficult to ensure a buyer is satisfied. For example, you are lagging if you own a fashion brand but still do not benefit from artificial intelligence to communicate with your customers. Many fashion retailers have already invested in artificial intelligence to maximize their profits.
Benefits of Al tools:
Customers don't waste their time looking through irrelevant products
Only those products will be displayed that customers like and want
A personalized experience will be provided to the potential consumers
By collecting data from customers using Al-powered tools, online retailers are able to identify the needs and preferences of their target audience. Then, the brands utilize these insights to provide better shopping experiences.
At the same time, the Al-powered tools will recommend products to the right people based on their needs and preferences. Online shoppers usually love recommended products and deals that seem relevant to them.
Trend#2: Chatbots
Chatbots are usually used by businesses to perform tasks related to customer support. However, online shops use chatbots to direct customers toward relevant products and deals from a fashion eCommerce perspective. In addition, they help them identify the products they need. So, chatbots can help in driving sales and generate more revenues for online stores.
Also, chatbots can help provide valuable support in terms of cost efficiency, customer engagement, and conversion rate.
Trend #3: Multi-channel eCommerce
Multichannel retailing refers to the process of using multiple channels for selling products or services across different platforms. The main purpose of multichannel retailing is to reach down to customers with the choice of convenience.
So, by multichannel retailing, you will be able to promote and sell your products anywhere your customers go. It includes social media channels, the Amazon marketplace, and other various commerce platforms where your target audience can exist.
Many businesses are currently promoting and selling their products across multiple channels and are getting excellent results. So, why don't you try? Selling across various channels can help boost your sales and maximize your profits.
Trend#4: Augmented Reality
Fashion e-stores are now using augmented reality and connected fitting rooms to attract buyers. With augmented reality, conversion rates of online apparel stores have dramatically increased. Augmented reality helps give the customer an in-store experience without really visiting the physical store.
Many online clothing brands have developed innovative dressing room applications that allow a buyer to select the closest body type to choose an outfit. In addition, it will enable online buyers to see how the clothing will look on them.
They will accurately assess size and fit and eventually make a confident purchase. One of the biggest challenges in the fashion and apparel industry is the high return rate. However, now with augmented reality, the return rates can be reduced significantly by helping customers make accurate purchases.
So, if you plan to set up your online fashion store, you must take advantage of augmented reality tools and develop an innovative dressing room app. It will significantly help you reduce your return rates and instill brand loyalty.
Trend#5: Subscription models
Before the COVID-19 pandemic, almost all of the sales came through in-store visits. However, after the strict lockdown, all businesses had only one option – from huge brands to local boutiques, every business had to go online.
The shift to online was the starting point for the subscription models. Many online businesses started giving memberships to their loyal customers. With just a minimum subscription fee, the buyers are given discount codes, coupons, and also an opportunity to get their orders delivered the next day.
Nowadays, subscription-forwards businesses are becoming immensely popular. By charging a minimum subscription fee, online store owners are able to provide a better and more personalized shopping experience to their valued customers. So isn't it a win-win for both business owners and customers?
Are you looking for a dedicated solution for fashion eCommerce?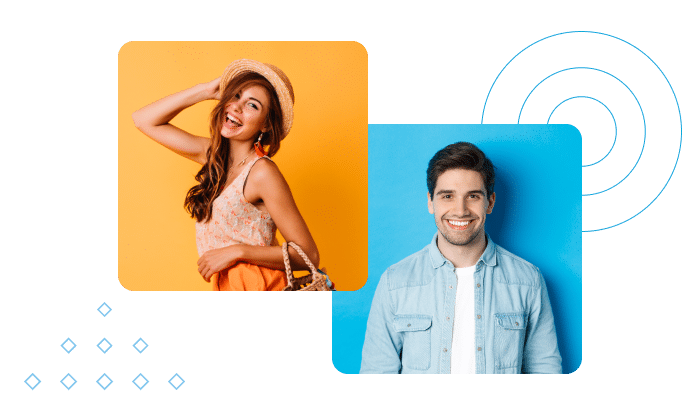 What are the needs of modern online fashion brands in the Enterprise/B2B fashion eCommerce context?
Which solution you should choose depends on your preferences, business model, and fashion eCommerce business needs. The decision regarding the choice of the next commerce platform should be carefully thought out and supported by appropriate research. For example, what are the primary needs many fashion brands have?
Managing multiple sales sources
Dedicated customer service through impersonation
Categorization (features, purpose) and an extensive category tree
Advanced product search engine (not only text but also graphic; showing sizes, manufacturer)
Filtering (size, color, etc.)
Product Display Page – product presentation
Return Policy
Splitting an order into multiple shipments and shipments from various warehouses
Performance
Mobile experience e.g., PWA
Integrations with many systems – ERP, PIM, payments (enterprise-level businesses want to make payments on the customer's side, not the PSP itself; various preferred payment providers),
Subscriptions
What are the biggest challenges of replatforming for the Enterprise eCommerce/eCommerce fashion industry?
Well thought and planned process of replatforming will bring many to your online business. On the other hand, improperly performed replatforming may carry out many unknown risks. The main challenges for fashion eCommerce brands may include:
Problems with the documentation of the previous platform/insufficient knowledge
The amount of data that needs to be migrated and the difference in data structure
Implementation and data synchronization between the old and the new platform at the implementation stage
The impact of decisions on business development
Think about the main eCommerce features and integrations you want to have
It's important to note down any (existing) features and eCommerce functionality you need to have in your new enterprise system. You may ask yourself the following questions:
Should your platform support special integrations (payment gateways, shipping providers, etc.)?
Does your business require specific development features or special requirements?
Do you need support for an omnichannel strategy? Do you want to expand into brick-and-mortar stores, sell on social media, or open other sales channels?
Do you have more than one online store that needs to be hosted on the same platform? Should it be hosted on your own servers? Are your networking capabilities enough?
If you are looking for a checklist on preparing for a project launch, check out this blog:
Identify potential restrictions and bottlenecks
If you already have an eCommerce platform and looking for the new one, you probably know your bottlenecks. Now it's time to outline why your current platform isn't meeting your needs.
What are your pain points?
Is your current platform outdated, unstable, and unreliable for handling your peak traffic conditions or a high amount of (customer) data?
Do you need a 24/7 customer support team, a dedicated account manager, and customer relationship management?
Are key information systems in your organizations (ERP, PIM, CRM, WMS, etc.) difficult to integrate with your existing platform?
Is your total cost of ownership increasing?
Do you have any concerns about the security of your existing system?
Do you rely heavily on your hosting company for server performance?
Many enterprise businesses operating in the eCommerce industry struggle with problems and bottlenecks.
It doesn't matter if it is one of the many eCommerce platforms such as Salesforce commerce cloud, Shopify Plus, Sap commerce cloud, Magento Commerce (Adobe Commerce Cloud), BigCommerce Enterprise, Oracle Commerce Cloud, or any of the other top eCommerce platforms.
Take a look at Sylius (and Sylius Plus) as an alternative to popular and over-hyped eCommerce platforms.
Enterprise-grade features of Sylius Plus
Advanced multi-store management
In Sylius Plus, multi-store management comes out of the box. Set up and manage all of the different units from one dashboard without the need to access them with different credentials.
Returns management
Let your customers request to return their purchases from their individual accounts. It makes the customer service process faster. Then manage requests from your administration panel – refund the whole order or just part, and choose the form or the price of the refund.
Multi-source inventory management
This functionality has supported stores in managing their multiple sources and sales channels from the administration panel. Give yourself the ability to connect sources to the store to select a source depending on various conditions.
Admins per channel
Assign administrators for each channel by creating them from your dashboard.
Assign administrators for each channel by creating them from your dashboard
This functionality has supported stores in managing their multiple sources and sales channels from the administration panel. Give yourself the ability to connect sources to the store to select a source depending on various conditions.
Advanced users' permissions
Assign your staff to specific roles in your admin panel and manage access to different application sections. The basic principle of managing permissions is to grant them only to the extent necessary.
Loyalty system
Acquire new customers and award existing ones with a loyalty points system that helps you generate more business.
Partial order fulfillment
Sylius Plus gives you the possibility to fulfill the order partially.
Sylius Plus features can be now purchased individually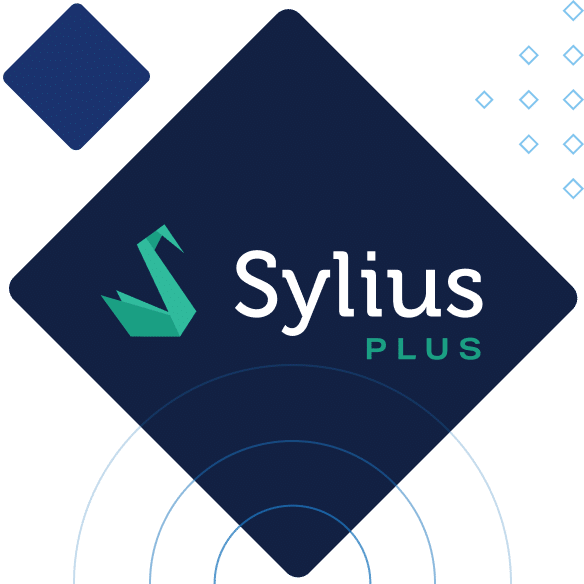 Fashion eCommerce on top of Sylius
Looking for a solution for fashion eCommerce on top of Sylius? Then, you're in the right place. Sylius is one of the best fashion eCommerce software. We have prepared a solution that covers the most common functionalities:
Magazine – a place for inspiring, influencing entries that make the brand credible as an expert in its field (large, attractive/artistic photos, recommended products – e.g. those mentioned in the entry – cross-selling?)
Sections with products in the form of sliding sliders – easy browsing of products (for web and on mobile phones) – like a catalog of clothes. Users are accustomed to this type of interaction, e.g. browsing photos on social media (where we scroll up/down sections and right/left sections).
Easy to add products to the wishlist (button next to each product) – as a rule, the fashion industry has a lot of products – this makes it easier to find things that we liked and which we saved for later (+ easy to add these to the basket)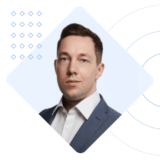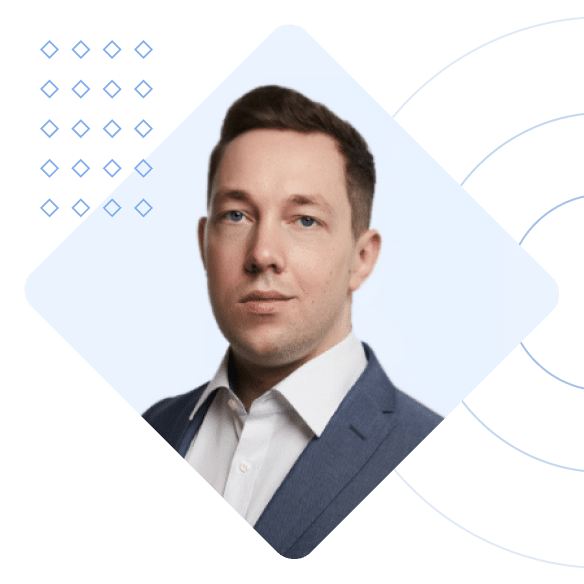 Want to check before a decision? Schedule a demo tour with our expert!
There are a lot more functionalities that work well, not only in fashion retail, so if you're looking for fashion eCommerce solutions for your online business, contact us, and our expert will present you the demo.
Summary
Fashion eCommerce has significantly transformed in the last couple of years. Exciting and innovative e-fashion services are now available for those who want to buy luxury products without leaving the comfort of their homes. In the past, only celebrities and media influencers had access to this industry. Now, it belongs to consumers too. Many new apparel brands have emerged to provide consumers with stylish yet affordable apparel. However, the competition among fashion brands is quite brutal. If you want to establish a successful online fashion store, your website must be optimized correctly. Also, try to follow the fashion eCommerce trends to keep your customers hooked to your brand!
Modern enterprise eCommerce platforms come with many great features but they require some (advanced) work in order to install and integrate. Deployment and integration in a third-party system and configuring products take time. So you need to get some good advice first to find the best eCommerce platform to migrate to. Choosing your eCommerce platform is crucial for company growth (for becoming an enterprise business). If you are looking for advice, we provide Vision-To-Plan eCommerce Workshops – a comprehensive service that involves collecting requirements and matching appropriate technologies for them (in this case – the right enterprise eCommerce platform). If you decide to move forward with Sylius, we might have all the experience you need to help you achieve your goals.