Today's constantly demanding market challenges business owners to stay one step ahead of the competition. In order to do that, choosing the method of managing your eCommerce website is a vital component. To give a broader picture of the possibilities of establishing your eCommerce website, we prepared a brief comparison between Shopware Cloud and an on-premise solution to explore the advantages and disadvantages of both approaches.
Let's start with some general information
Shopware is available in two versions: Cloud and on-premise. There are three different versions of this software:
Shopware Community Edition (On-premise)
Shopware Professional (Cloud infrastructure or on-premise)
Shopware Enterprise (Cloud infrastructure or on-premise)
Shopware Cloud
Shopware Cloud is a Software-as-a-Service product, which means that software is hosted on the provider's servers. In this solution, it's the cloud owner's responsibility to maintain mentioned servers and the system, as well as manage data security and future updates. In other words, Shopware is responsible for the entire computing infrastructure. By opting for Shopware Cloud, you can choose between Professional and Enterprise versions, depending on your needs.
Shopware on-premise
Shopware on-premise is a locally hosted solution – it means that the software is installed within the customer's infrastructure, e.g., local servers. Due to that, you have complete control of the software, so in contrast to Shopware Cloud, you are responsible for the platform's maintenance, configuration, performance, scaling, security, etc.
On-premise vs Cloud – old story, new twists
You are probably familiar with the story between cloud-based systems and on-premise ones. The most common statements regarding them are:
Cloud-based systems offer less flexibility in terms of online store development, but at the same time, they don't require having a dedicated IT team.
The on-premise environment gives the merchant complete freedom about store development but also the responsibility of taking care of hosting, security and updates.
More detailed information can be found on one of our blogs, which we encourage you to read.
Back to the Shopware Cloud and on-premise – which type of platform should you select? There is no one answer because every case is individual, and there are several factors to consider e.g. business needs, technical skills of the team running the project, and growth possibilities.
Shopware Cloud and Shopware On-premise – key differences
Price
The Shopware Cloud cost depends on the chosen version and is usually estimated after consultation with a Shopware representative and presenting the idea of the website.
In the case of on-premise, the Community edition platform is free. Nonetheless, the costs of maintenance and scaling are difficult to estimate. In addition, a technician team may be needed to be responsible for security, development, updates, etc.
Tech support
Shopware Cloud Professional Edition provides direct technical support; however, the response time may differ from a few hours to a few days. In the case of Enterprise Edition, it is 24/7 technical emergency support.
On-premise solution requires having a dedicated IT team or external agency (in other words – you need more experience to be able to fix bugs). To find a solution to your problem, you can use open source platforms such as Slack, Gitter, or IssueTracker to find a solution to your problem, which is developed by the community.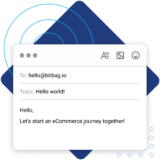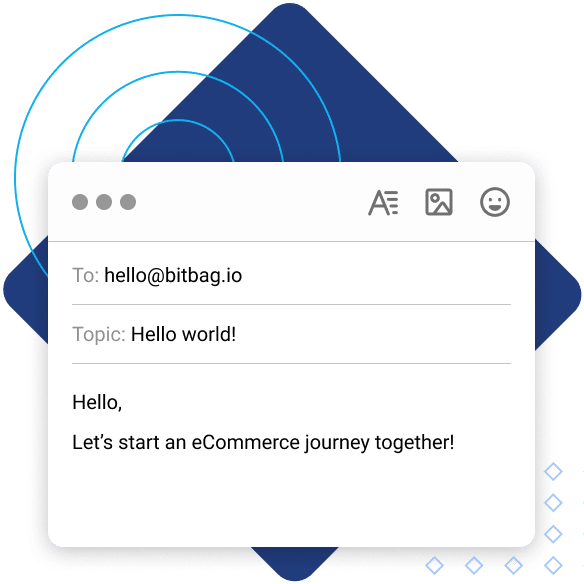 Looking for a team of specialists who will take care of the maintenance of your Shopware-based eCommerce?
Implementation – When will it be ready to go?
The cloud-based solution lets you create a shop within a few clicks of the mouse. Additionally, it doesn't require implementation costs to start with. Most of the implementation will be done automatically or by drag'n'drop editor. It's a better solution for non-technical people.
Nevertheless, an on-premise solution requires you to implement the software by yourself. In that case, you are responsible for covering the costs of implementation and the smooth start of your website. This option often leads to a longer implementation time and the need to find a developer or Shopware agency.
Control and customization
Shopware Cloud (Professional Edition) offers limited possibilities for customization. You can install plugins for the shop or upload them in .zip files, but there is a lack of the option of remote access through SSH (Secure Shell) to install and test plugins on your own; only the Enterprise edition allows you to do it through the workflow system. In addition, you cannot check immediately why some features are not working or what plugin causes malfunction e.g. payment gateway is installed but isn't displayed on the website. In that case, you need to wait for tech support intervention.
On-Premise – this solution offers full control of the website. You have access to any installation method of plugins, for instance, remotely, so you do not have to upload .zips, etc. However, you have no tech support apart from the internal or external technical team. Also, you are in charge of scaling and maintenance of your website. It allows you to localize bugs and fix them immediately without waiting for an answer from tech support. On-premise enables you to be more flexible, especially when you have a technical team.
Development
In both Shopware Cloud and On-Premise solutions, code remains the same.
The first main difference is in installing plugins and tools, whether you do it manually in the case of Shopware Cloud Professional Edition by uploading zip. files, or having this process automated by Shopware Cloud Enterprise Edition or your on-premise software.
The second difference worth mentioning here is taking care of your uploaded plugins' updates in order to avoid incompatibility with your website in case of an on-premise solution. Moreover, you need to remember to regularly check and service your eCommerce website.
Security
Shopware Cloud provides security for your data. Thus, the responsibility for safety lies on the vendor's side. Due to that, you don't have to worry about a security breach.
In the case of on-premise, you are responsible for the security of your data i.e. information about your customers, communication channels, data storage, etc. If you cannot do it by yourself, the easiest way is to hire a cybersecurity technician who can do it for you.
When to choose Shopware Cloud?
Shopware Cloud is a good way to go for those who want little involvement in the management of the software and want an out-of-the-box solution to be set up quickly. The vendor handles all aspects of the software provision, from the application and data usability to automatic updates. It's a safe option – especially for businesses that don't have the resource to devote to installing software and updates – but it is limited in terms of customization.
Shopware Cloud Pros
Security provided by the vendor
Automatic updates (instance update)
24/7 technical emergency support (Enterprise Edition)
A monthly fee is known in advance
Shopware Cloud Cons
Limited customization options
No remote access via SSH
No servicing of the instance as a developer
Waiting for support/response to technical requests
When to choose Shopware on-premise?
An on-premise (or self-managed) solution has certain benefits. A merchant can use the system without the need for a disruptive overhaul; the retail organization has the option to control its own hardware, software, and customer data.
Of course, the need to manage all aspects of infrastructure and software will require a lot of internal know-how, and even finding employees with the right level of technical expertise can be a headache. Traditionally, with on-premise solutions, challenges arise when it comes to scaling the infrastructure.
It is a good solution for those who want to scale their business in the future and want to have complete control over their software and freedom in implementing it.
Shopware on-premise pros
Ownership of the infrastructure
Full control over eCommerce
Fully customizable
Any plugin installation and integrations available
The ability to locate errors by yourself and fix them (technical team)
Shopware on-premise cons
You have to service the instance by yourself and take care of security and updates
Not fully predictable development/scaling costs
So, which one is superior? The answer is, "it depends". When choosing an optimal solution, you have to decide what you need or expect from a service.
Additionally, it depends on your experience and financial capabilities, whether you want to avoid unexpected costs or you are ready for it. For a regular customer, Shopware Cloud in a basic setup is a lot easier and more trouble-free solution. However, when you already have experience and IT specialists and want your website to be just as you want with full access and no limitations, on-premise is your way to go.

Looking for the best Shopware-based solution for your business?