Pandemics brought about unprecedented disruption and the need to adapt to changing market conditions. It also accelerated changing trends across many sectors, which are likely to increase with time into 2022 and beyond.
If your company aims to increase the eCommerce sales volume or convert growing traffic into profit, you need to know the current trends shaping the eCommerce sector. Developing software must be prepared for such trends so that it helps to fulfill rapidly evolving requirements and meet new needs.
This article will spotlight key trends that will shape the market in the coming years and their mapping in Shopware.
1/10 eCommerce trends: The continued rise of voice search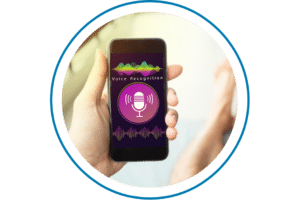 Voice searching enables people to interact with websites by utilizing spoken language to perform searches instead of typing text into search fields. It is all about talking to digital assistants provided by Google or Apple.
It is worth remembering that Voice Search is based on natural speech. Everyone writes and speaks differently. Therefore, the commands given to the device, or the phrases spoken to, e.g., Google Assistant, will sound different from the written text. Furthermore, voice search often takes the form of questions. Therefore, it is crucial information in the context of direct answers.
Here are examples of how Voice Search works:
Written search/Voice Search
Vegan menu Warsaw/Where will I eat a vegan dinner in Warsaw
Dentist 24 hours cheap/Where can I find a dentist 24 hours a day cheap
Nike shoes promotion/Where can I buy Nike shoes on sale
Accommodation in Berlin sauna/What accommodation in Berlin with a sauna
Natural speech influences the phrases used in Voice Search. When using a digital assistant, you should enter queries as if you were asking a friend – directly and in the natural order of the sentence. Written search is more like a key – you type the phrases with which you hope to find the desired information.
Voice Search in Shopware
Voice Search allows users to search for products within a given eCommerce using natural, spoken language. Implementing this functionality in Shopware eCommerce is possible by using a speech-to-text API from Google.
Example:
https://store.shopware.com/en/sisi858233195507/voice-search.html
The plugin is based on Google Cloud, so to use it, there is a need to activate the speech-to-text function and then put the login data into Shopware Admin.
2/10 eCommerce trends: AI will get less artificial and more beneficial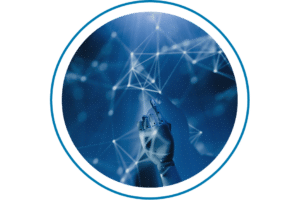 Artificial intelligence has entered various areas of life: smart homes, autonomous vehicles, intelligent toys, and business solutions are becoming popular. But how may AI help eCommerce? Creating intelligent interfaces, image recognition, chatbots, recommendation systems, or advanced visualizations is just pure artificial intelligence.
The most prominent eCommerce players benefit from AI
Amazon
Amazon has a self-learning search engine. Product recommendations use artificial neural networks. Information about the preferences of a given customer is analyzed, and, on this basis, automatic prompts are selected to increase their shopping cart volume.
Aliexpress/ASOS
The Aliexpress or ASOS applications allow fashion fans (and not only fashion ones) to search for specific products by uploading photos.
Example:
The customer sees someone's nice shoes while riding the subway – he takes a photo, and the application displays similar products to him (the same situation occurs, e.g., with screenshots).
Become the leader in online fashion! Check dedicated solution for fashion eCommerce >>
Sephora
Sephora Visual Artist is a tool that, after uploading a photo, visualizes how a person will look in a given make-up using specific products.
Artificial Intelligence in Shopware
As you may see, the possibilities of using AI in eCommerce are numerous, so there is no "one and only way" to implement AI in Shopware. The flexibility of the platform will facilitate the implementation of various AI-based functionalities.
3/10 eCommerce trends: Personalization is king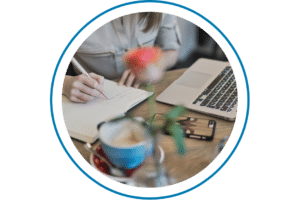 Buyers from every industry – including B2C and B2B – seek a personal online experience. Although personalization was initially limited by email marketing, customer expectation and technological capabilities have changed the possibilities.
Personalization is based on building long-term relationships with customers by collecting data and remembering information on their last purchase. Data obtained by AI helps customers receive personalized product recommendations and detailed service information.
Personalization in Shopware eCommerce platform
Effective online sales require properly selected communication and sales channel(s). Imagine that only the items you are about to buy are on the shelves when shopping. Long searched, expected – now at your fingertips. Total abstraction? Not at all! This vision of your client's dream store is authentic.
As technology evolves, new opportunities have arisen for marketers and eCommerce specialists. They may improve the sales process, increase the involvement of existing customers and attract new ones. Shopware eCommerce platform gives the possibility to create individualized experiences by providing extensive and intuitive CMS (Content Management System), which, in combination with an AI-based and data-driven approach, can become an eCommerce dream solution.
Customers respond to video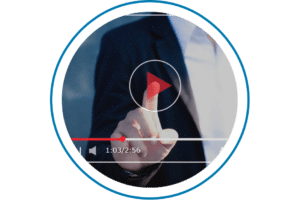 Video is remarkably effective in engaging customers, and it won't change anytime soon. So, create videos on your website to help you attract and engage customers quickly to inform them of the product/service.
Products videos in Shopware
Take online shopping to another level and engage your users' attention by adding a video as a product image. Videos are the easiest and most effective way to get as much information as fast and entertaining as possible.
Example:
https://store.shopware.com/en/uvala36354897571/add-videos-to-product-image-management-from-youtube-vimeo-facebook-etc..
Big data plays a big part in creating personalized experiences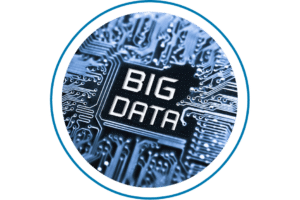 Data-powered business grows faster. Proper use of data works well in optimizing machines and people's work. Which information can be collected and processed? Absolutely everything, from comments on social media, prices, and product descriptions in stores, to GPS locations.
Interestingly, in the early 1990s, Walmart discovered, based on the observation of shopping habits, that baby diapers, and beer extremely often appear together in the same basket on Friday evening, when a young man is shopping. Such observation obviously influenced the marketing activities, including the adequate distribution of products on the shelves.
The constant need to estimate delivery costs, measure demand, optimize prices, detect potential problems (e.g., storage), and conduct personalized marketing activities based on highly accurate customer segmentation makes Big Data in eCommerce a trend worth attention.
Big data in Shopware
Shopware eCommerce platform is well prepared for data export and has appropriate integration and automation mechanisms. For example, big data support in Shopware can occur by creating an application that supports big data processing (e.g., in Python) and following integration.
Here are some examples of actions that can be implemented in Shopware and any other online store:
Personalization of the purchasing process
Display content that is interesting to customers based on customer segmentation. The system can consider the recommendations of other customers and even predict which product reviews can generate the highest online sales.
Price monitoring
Using appropriate algorithms, you can track the activities of the competition, understand the prevailing price trends, the level of demand for a given product, its availability, and even determine the behavior of customers in the purchasing process. Thanks to this, it is possible to set the optimal price for your goods, increase profits and achieve business goals.
Smart search engines
With machine learning, search engines may know better than the customers themselves what they are looking for, generating extremely accurate and matched results.
To display the best results, they can consider the number of clicks on specific terms, customer ratings, conversion rate, and even product availability or sales margins.
Smart chatbots
They may be an effective form of customer support.
The rise of chatbots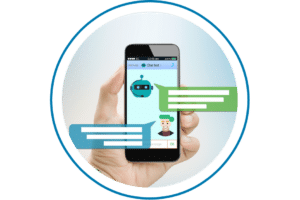 The presence of chatbots in online business is no longer surprising but still proves its innovation. If consumers want information on products or services, you can provide them with answers and get them to buy your products. It is where bots are increasingly important. Despite not being entirely new, AI technology has transformed chatbots into an effective customer relationship management system over the past few years.
Chatbots can be used in customer service offices, sales departments, online technical support, etc. Customers' needs to obtain a range of detailed information are urgent, so 24/7 chatbots can successfully replace full-time employees.
The use of chatbots for communication with the customer means that the online store gains 24/7 service without increasing employment and related costs. A bot can effectively replace a human being, providing customers with essential information typical to the service office. In addition, it is an invaluable tool for practical sales support to increase profits. A chatbot can act as a virtual sales assistant: expert, purchase advisor, and even an effective seller. Its roles can be precisely programmed.
Chatbots in Shopware
The first type of chatbot that may be implemented in Shopware is live chat (the icon that sometimes appears or pops up on the website). There are lots of integrations for Shopware 6 that you may browse here.
The second type – AI-based chatbots, may be developed by creating integrations with specific solutions or creating a new one. What is worth mentioning is that self-learning chatbots should be based on a Natural Language Processing engine. It will guarantee that the bot correctly understands different expressions with the same content, synonyms, and even dialects and deliver the expected result.
---
4/10 eCommerce trends: Mobile shopping is on the move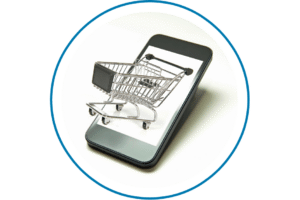 Not long ago, creating mobile applications or swapping to mobile-friendly platforms may have only been an option for large companies like Amazon or Walmart, but as the cost of mobile-dedicated solutions drops, more and more companies are able to reap the benefits. As a result, mobile shopping is essential nowadays, and it is a big opportunity to expand your business.
Many people, especially Millennials and Gen Z, use smartphones almost all around the clock. Most often, the first thing done in the morning is check messages, emails, or daily news, and successively during the day, browsing social networks, paying bills, or just shopping.
Here is why mobile commerce is something that you should not overlook. eCommerce businesses should take care of the mobile-friendliness of their eCommerce stores.
Online shopping via mobile devices with Shopware PWA
One of the eCommerce trends online retailers need to think about is PWA (Progressive Web Application). PWAs function almost like standalone native apps with quick loading and the possibility to operate on data, even in off-line mode.
Shopware, like other large companies, is investing heavily in infrastructure to operate headless commerce and PWA.
Shopware PWA is based on Vue Storefront (a headless frontend for PWA). It is an integration that comes with maximum compatibility of the Vue Storefront as the frontend and Shopware 6 as the backend of an eCommerce platform – including features, high performance, and access to the marketing tools.
Why Choose Shopware PWA?
Intuitive eCommerce site
Short page loading time
Clear navigation
Single mobile platform compatible with web, iOS, and Android devices
Better SEO
We are the partner of both Shopware and Vue Storefront. Looking for an implementation and maintenance dream team? Reach us out >>
5/10 eCommerce trends: Flexible payment options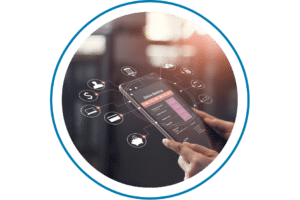 A multi-stage product verification precedes each purchase decision. Starting by searching for detailed information (often on a smartphone), compiling opinions on internet forums, comparing products and their prices on other websites, dialoguing with the brand via social media, and finally – ending with the buying process. As you can see, the customer journey in shopping online includes many steps.
There is nothing worse than going through the checkout cart and finding out that the preferred payment mode cannot be accepted. This situation will push customers to abandon their carts in the eCommerce store. Offering a wide range of payment options is not the eCommerce trend but a "must-have" for eCommerce brands.
Diversification of payment options may have an impact on consumer behavior.
Below are several types of eCommerce payments methods that you can offer to your customers within the eCommerce platform:
Quick transfers – It is the most successful payment method and is most often used in eCommerce. The entire transaction runs smoothly and does not require too much commitment, so customers won't have any problems using this method. The customer logs in to a bank account to authorize the payment, but all other data is filled in automatically, so there is no room for error. In addition, accounting takes place immediately, so the purchased product can be sent immediately after the transfer is confirmed.
Electronic wallet (also called e-wallet) – The user has to log in with the selected provider, then receive an account where the money is deposited. The further procedure looks like a regular payment for the service. However, the entire transaction is done quickly, and the money is instantly transferred. The service is usually free, but it may involve a commission in some cases. This type of payment works exactly like a traditional wallet, but virtually. Examples: Apple Pay and Google Pay.
(Credit) Card payments – Undoubtedly, payments by a bank, debit, or credit card are popular payment methods for purchases in the online store. Most payment systems offer this method, so you can easily use it. It is a very convenient form of payment for customers. It is enough to enter the card data and security code and authorize the payment if the buyer's bank requires it. The transfer is made automatically, so you can start processing your order quickly, just like in the previous case.
Traditional transfer – There is no doubt that traditional transfers are a method that has lost its popularity. Although few internet users sometimes use this payment method, it is associated with a long wait for the transfer to reach you. In addition, traditional transfers are usually the final choice resulting, for example, from the lack of your own bank account or the fact that the customer's bank is not available in the payment system.
Payments in Shopware
Thanks to the payment service providers, you can accept many electronic payment methods, including direct bank transfers, credit/debit cards, or e-wallets. You can also view a list of payment integrations available in Shopware.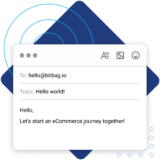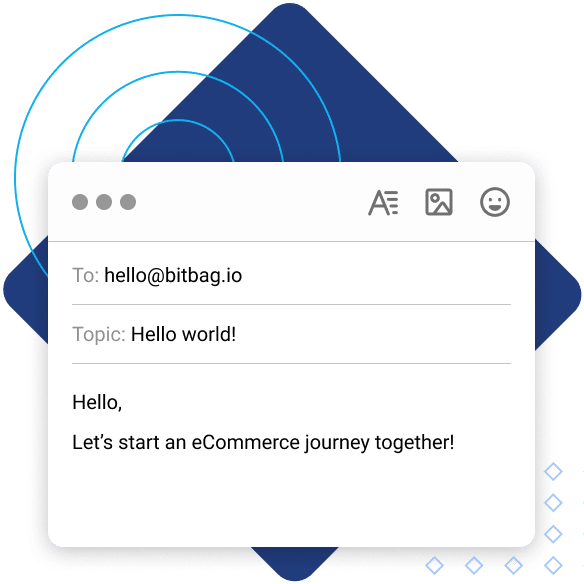 Are you looking for Shopware specialists? Let's talk how we can help you
6/10 eCommerce trends: Headless platforms drive eCommerce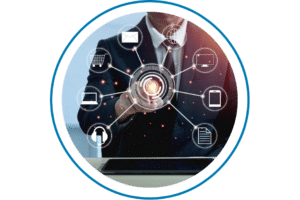 People want to buy everything on the go through their mobile phones, tablets, voice-controlled IoT devices, and many others. With the rapid technology change, new eCommerce trends are also emerging. Headless eCommerce is the latest trend for building a digital store successfully (which may become a standard).
Early on, many brands used to take a full-stack approach for their eCommerce sites in which both front- and back- ends were closely connected. It made sense back then, as it allowed them to focus on one customer experience (such as a desktop).
Nowadays, eCommerce brands are more likely to sell on multiple channels, so headless may be one of the beneficial eCommerce trends.
Headless architecture
Headless eCommerce separates the front and backend of an eCommerce application to allow retailers to build whatever they want. In headless eCommerce, the presentation layer of online stores will be separated from essential processes such as inventory management, transaction processing, shipping, etc.
The standard structure of eCommerce stores consists of 3 elements:
Front-end layer, which displays information to the end customer,
Backend layer which retrieves and processes data
Data warehouse – contains information such as prices, photos, product descriptions, customer data, and many others.
With the traditional approach, all of these elements work together. On the other hand, headless eCommerce separates the frontend and backend layers. The frontend layer is "cut off" (the system is devoid of the "head") and attached using an API (i.e., a two-way communication interface between the "head" and "body"). This approach allows (developers) to make any changes to the website more accessible, as the frontend and backend are not so dependent on each other anymore.
Shopware headless eCommerce
Shopware 6 is making full use of its headless API approach out-of-the-box. The technology behind Shopware smoothly adapts to flexible business processes, with the possibility of adding completely new touchpoints and finding the best ways to reach online shoppers. In addition to going headless with Shopware, it still provides features of its own integrated frontend, enabling all retailers to easily get into the eCommerce business. What does it mean? Smaller retailers may rely on the provided frontend to make their shop available online with minimal effort.
7/10 eCommerce trends: Subscriptions keep customers coming back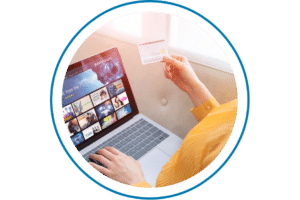 Subscriptions keep customers coming back
The subscription model is most often associated with the sale of digital services, such as access to movie services like Netflix or HBO, or streaming with music, for example, via Spotify or Tidal. However, more and more brands operating on the Internet base their business on this billing model.
When it comes to subscription models, we can distinguish two types:
Fixed fee – in this model, subscriptions are paid in advance with a fixed amount. This type of subscription dominates the sale of software, VoD services, music streaming, membership in fitness clubs, etc.
If the customer stops paying the subscription, the service will stop, and the company will lose the customer.
Pay-as-you-go – in this case, the seller provides the service for a specified period, and the buyer makes the payment after each billing period.
This type of subscription is mainly found in industries such as telecommunications services and utilities (water, electricity, gas).
Subscriptions in Shopware
You can solve subscriptions in Shopware by implementing an appropriate payment provider plugin that offers this type of model, using ready-made solutions (https://store.shopware.com/en/swagabocommerce/subscriptions-commerce.html – compatible with Shopware 5) or designing and building a business based on such an eCommerce trend from scratch.
8/10 eCommerce trends: Sustainability is becoming more important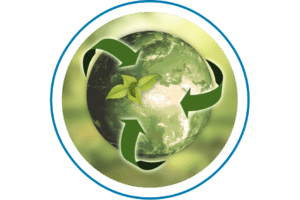 Sustainability is becoming more important
Companies operating in the eCommerce industry should be guided by responsibility for adverse climate changes, saving the planet's resources, and creating a circular economy. Online stores should take care of sustainable development, and those that do not take any steps in this direction may face the outflow of customers.
Sustainability in Shopware
Many businesses are experimenting with ways to be environmentally conscious through paperless products, using recycled materials, and biodegradable products. There are many different ways eCommerce brands may impact the environment. Here are some examples related to Shopware eCommerce:
Communicate climate protection projects on your marketing channels by using subtle labels.
Introduce Click&Collect functionality
At the ordering stage, add the option to choose eco-packaging, "plant a tree", or donate % of the transaction to environmental protection.
9/10 eCommerce trends: Businesses should optimize digital strategy for conversion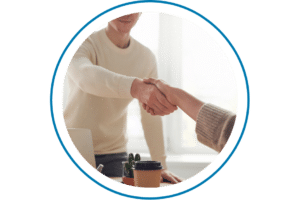 The eCommerce conversion rate is one of the most important parameters for analyzing the effectiveness and efficiency of the online store. Its improvement determines whether your online store will grow or not, and if it grows, how quickly. For this reason, it is crucial to focus on continuous improvement and strive to enhance the effectiveness of sales activities.
What can affect the conversion rate of your eCommerce?
Graphic design of the website
Information architecture
Structure and nomenclature of product categories
Search engine
"Hiding" from a potential customer
Basket
Purchasing process
Customer service
How does Shopware help with conversion?
Shopware is designed to streamline your marketing efforts.
Intuitive and straightforward CMS & Shopping Experiences – unique, valuable content significantly increases your visibility in the search engine. Descriptions of categories and products and the authentic reviews that users post about your business contribute to the effectiveness of organic customer acquisition. With Shopping Experiences, you can create content pages such as landing pages, shop pages, and category layouts and manage them centrally.
Headless & API-first – create multiple touchpoints with the customer. Multi-channel selling is another way to get conversions, whether through social media platforms like Facebook advertising or shopping ads on Google.
SEO-oriented – dedicated SEO-Guide and extensive documentation, which covers the most important aspects; integrations
Want to explore the best eCommerce technologies and deep dive into Shopware? Check out our free e-book – A comprehensive guide to choosing the best technologies for eCommerce
10/10 eCommerce trends: B2B eCommerce businesses are growing… and changing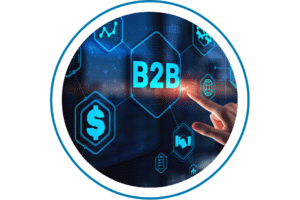 The digital transformation in businesses is growing year to year. A few years ago, simple forms were now complex digital platforms. The B2B area in eCommerce is developing at a breakneck pace. A bright future for B2B eCommerce is announced in the document "The Ultimate B2B E-commerce Guide: Tradition is out. Digital is in," developed by DHL Express. The authors predict that by 2025 most (80%) of interactions between businesses will occur online.
The growing needs of customers, contractors, and business partners who expect convenient communication and modern sales solutions directly affect many companies in the B2B eCommerce area.
B2B eCommerce platform automates and optimizes many processes. As a result, it may reduce costs related to the organization of meetings, the sales process, distribution, and warehouse policy. A correctly designed and implemented B2B platform supports all stages of order fulfillment, logistics, communication, and finances and reporting. It is a versatile client-oriented and contractor-oriented tool that supports sales and business activities.
B2B eCommerce in Shopware
Having in mind the needs of the B2B eCommerce world, Shopware Enterprise comes with a dedicated B2B suit, which covers basic and recurring functions in B2B eCommerce:
Roles management
Individual pricing
Customer account management
Quick orders
and more
The top eCommerce challenges
Changing user expectations, rushing technology, global-level problems, and many other factors impact eCommerce businesses. To meet expectations and keep up with eCommerce trends, you need to be aware of the risks and challenges that may arise along the way.
Changing expectations
Modern consumers expect free refunds and delivery with several payment choices, intuitive and responsive websites, and excellent customer support. But who knows what they will expect tomorrow?
Privacy and security threats
When having an eCommerce, you should be aware of cybercrime. Hacking is focused mainly on eCommerce stores that keep customers' personal details. Modern technology-savvy consumers look for the highest level of protection during online shopping.
Customer loyalty
Internet shopping has become more accessible for consumers today. However, competition has been tight, and it is more and more difficult for businesses to attract customers.
Global financial uncertainty
In the era of uncertainty in world markets, it is difficult to predict what tomorrow will bring. However, one thing is for sure – the only constant in the eCommerce world is change.
All these emerging trends have one thing in common – their end goal is to make a customer's shopping experience easier and more enjoyable. So it's a great idea to keep abreast of how the sector is changing and embrace the right tech and the most appropriate industry trends to help you grow your business sustainably.
We hope this article has inspired you to prepare well for the eCommerce trends and the practical examples presented in Shopware sowed a seed of curiosity about this solution. If so, contact us, and we will answer all the questions you may have or even help you make those trends alive in your own Shopware online store.