At the end of the article, you can download a free e-book about the best approach to building eCommerce. DOWNLOAD NOW!
Have you heard about Sylius but you are not sure how it compares to other mainstream eCommerce platforms? Choosing one is no easy task.
Sylius, Magento, Prestashop, Shopify, and Shopware are all solid eCommerce solutions for businesses to consider. Deciding which one is best for you takes a lot of research. We did it for you. Here you can find some tips you need to know to guide your decision about which platform fits your business goals.
When it comes to eCommerce platforms, every person in business will have their own preferences regarding the choice of software on which to set up their store. For some, the best way will be to build a business on a platform based on the SaaS model. Others will choose a dedicated store, and others will benefit the most from open source solutions.
In each case, there will be pros and cons to the methods used. Also in each case, there are some myths that lead to erroneous conclusions and beliefs. How do they arise? Often from ignorance, from habits to only one software, from the inability to test other solutions. That's why it is worth examining each tool yourself, checking whether they meet all our expectations, and have all the functions we need.
Fall of Magento?
For years Magento was one of the top-of-mind eCommerce solutions. With wide industry recognition and numerous renowned brands using Magento, it often became a go-to platform.
But as data shows, it's no longer the case.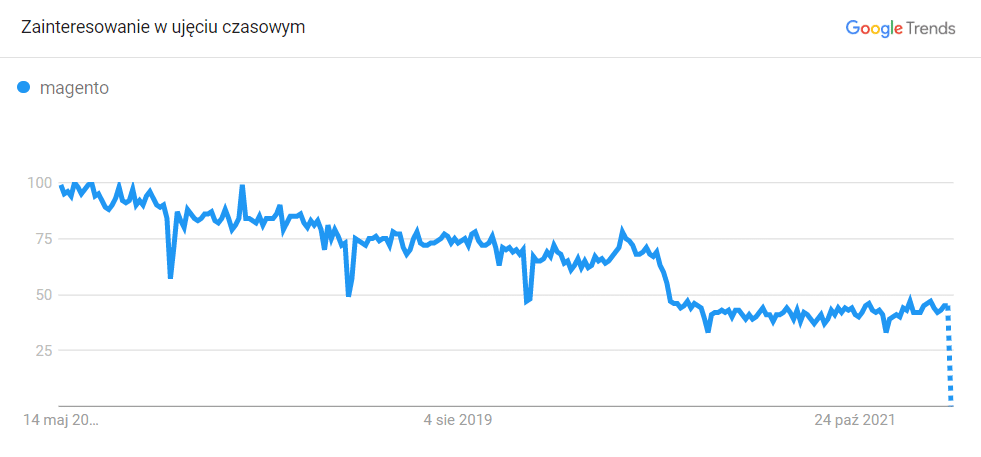 With the rise of more specialized platforms, interest in Magento is steadily declining.
Magento really is an eCommerce powerhouse, but with years of development and added layers of complexity, it terribly suffers in terms of agility, performance, and speed.
Rise of Sylius
On the other hand, lightweight solutions like Sylius are getting more and more popular.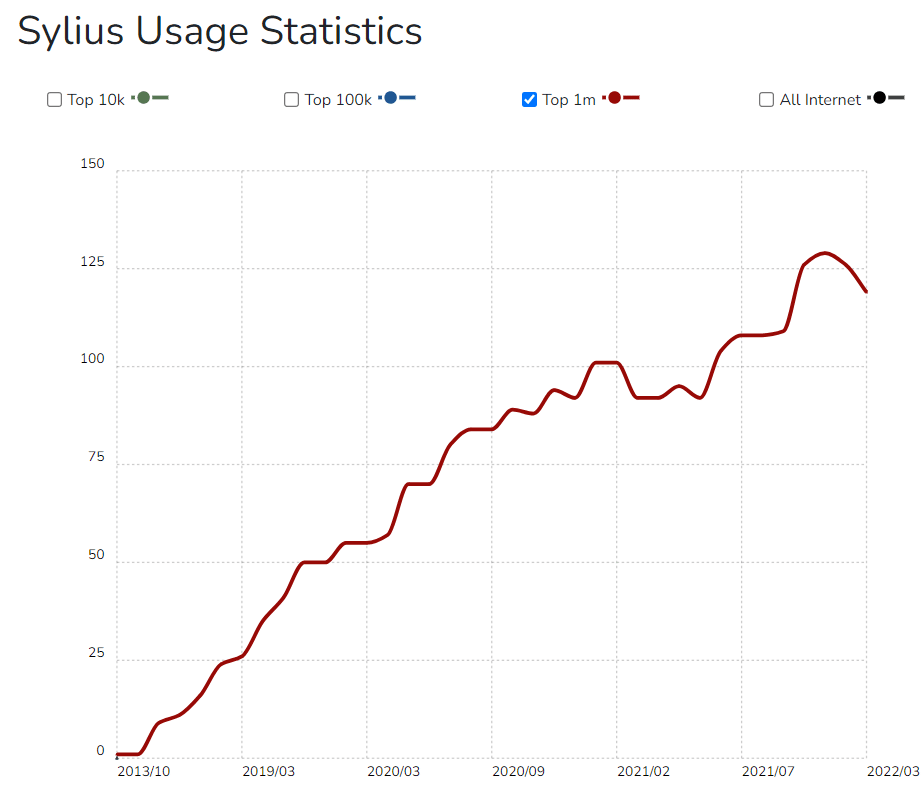 With more brands moving online, flexibility, performance, and the ability to freely express brand identity without technology limitations became crucial factors when choosing an eCommerce platform.
Magento 2 – overview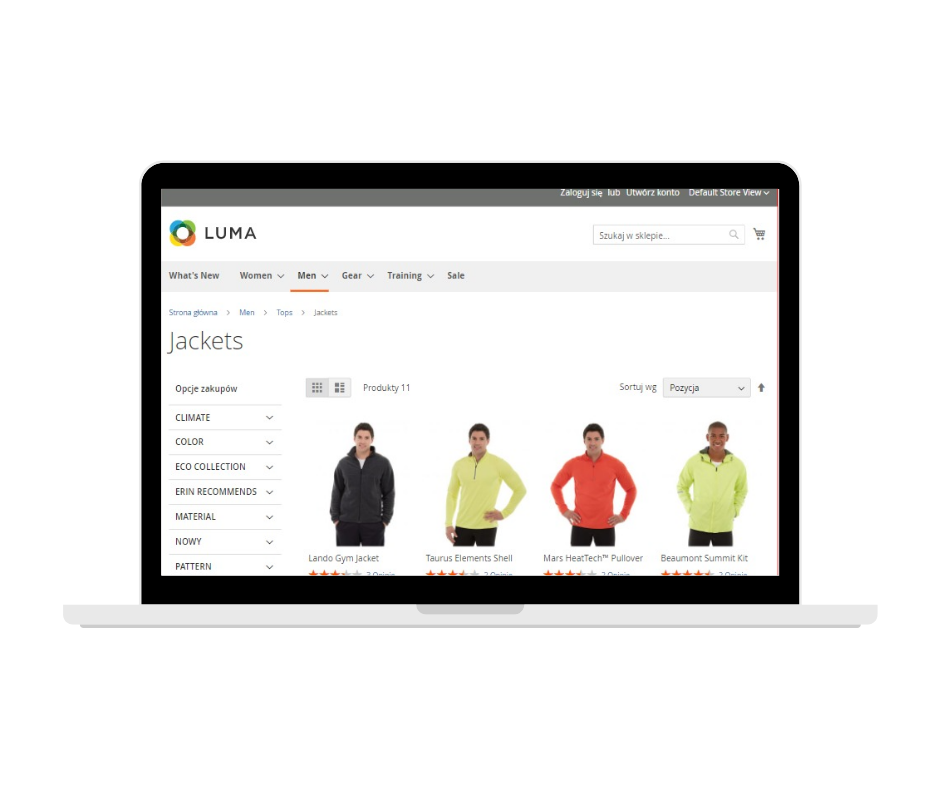 Its popularity is due to, among others, its universality, efficiency, and intuitive operation, which allows for efficient management of the e-store. The eCommerce platform is available in two versions: Magento Open Source and commercial – Adobe Magento Commerce (former Enterprise). The second one is for enterprise solutions, and its annual licensing fee starts at tens of thousands of dollars. At this price, you will get additional features like cloud solutions, automated trigger-based email campaigns, automatic cross/upsell, and many more. Some of the well-known brands have trusted Magento (i.e., Nike, Procter & Gamble, Cisco). Currently, over 250,000 sellers around the world use this platform.
It's available in many languages ​​and can integrate with most providers offering eCommerce supporting services, including various e-payment systems or marketing automation systems. Magento allows you to create both simple online stores and large sales platforms. You can increase your store using many themes and extensions, which you can get from the Marketplace. However, to take full advantage of its capabilities, it is advisable to have specialized programming knowledge.
Why choose Magento?
Extensive functionalities: In addition to many ready-made modules, the platform has a fully flexible architecture, thanks to which it is possible to adapt it to individual needs.
SEO optimization: The tools available in the Marketplace significantly facilitate the optimization of store pages in terms of search engines, and so positively affect positioning and e-marketing.
Mobile version: The platform is available in a mobile version, which expedites sales to mobile customers.
Extensive analytics: The ability to connect the platform with many analytical tools allows for ongoing monitoring of website traffic and the collection of essential information on user behavior.
Multistore: This function is especially useful for companies operating many online stores (e.g., in many language versions) and allows their efficient operation from one management panel.
Integrations: Magento enables integration not only with ERP and CRM systems but also with popular comparison websites and social networking sites.
Pros
Robust and feature-rich
Strong SEO
1-Click selling
Lots of users and community
Flexible in choosing where you want to host the software
Cons
Expensive to maintain
High entry barrier
Hard to customize due to the monolithic approach
Requires development skills
Requires extensive space and memory to perform well, high cost of hosting
Magento 1 vs. Magento 2
Extensions
Installation takes a lot of time, even for experienced developers.
The process and frontend activities have become more transparent.
Ajax add-to-cart
Each time a product was added to the basket in Magento, the system reloaded the page. This negative impact on user experience could cause leaving the cart.
Thanks to the Ajax add-to-cart system, the system doesn't have to be reloaded after adding a new product. This greatly improves the overall user experience.
Navigation
Admin panel is a bit too complicated – only those who have already had experience in-store platforms can fully find themselves in it.
Navigation in the admin panel has been modernized and simplified.
Official support
June 2020. Support mainly applies to security patches and major bug fixes. Magento 1 users' risk that the number of malicious hacker attacks may increase significantly soon after the release of the last patch.
All innovation and the company's main resources are now focused on Magento 2. So, if someone cares about the latest solutions, they should think about Magento 2.
News
–
The XML Sitemap creation process has been improved.
Store owners can now set the frequency of changes and configure the priority for a given subpage in search engines. In addition, the sitemap can be directly and automatically sent to Google using a simple option.

Introduction of rich snippets
It allows sellers to show additional information about product pages in Google search results. This translates into better SEO. In addition, all rich snippets related procedures are already configured by default in the new platform version settings. This means that store owners don't have to put extra work into modifying this feature.
Magento 2 is filled with a lot more useful features compared to Magento 1. Of course, the older version is still a good platform. However, if you want to increase your income and take advantage of new features, it is good to rethink the upgrade from Magento 1 to Magento 2.
Magento
Sylius
Store Type
Designed for small to large businesses in the retail industry
Mid-market & Enterprise, Commerce B2C/B2B businesses with extraordinary development needs.
Pricing
Magento 2 Enterprise Solutions Edition (EE) Cost
( Gross Sales Revenue-Cost)

$0-$1 million –
$22,000.00
$1-$5 million –
$32,000.00
$5 – $10 million –
$49,000.00
$10-$25 million –
$75,000.00
$25-$50 -million
$125,000.00


Sylius Standard- none
Sylius Plus-Annual subscription based on the Gross Merchandise Volume
Payment Gateways
✓
✓
Product features
CRM
Data Security
Email Marketing
Inventory Management
Kitting
Mobile Access
Multi-Channel Marketing
Multi-Store Management
Promotions Management
Returns Management
Reviews Management
SEO Management
Templates
CRM
Data Security
Email Marketing
Inventory Management
Kitting
Mobile Access
Multi-Channel Marketing
Multi-Store Management
Promotions Management
Returns Management
Reviews Management
SEO
Management
Templates
Platform

Web/Installed


Cloud, Windows, Apple


Mobile


iOS, Android

Web/Installed


Cloud, Windows,
Apple


Mobile


iOS, Android
Support
24/7 (Live Rep)
Business Hours
Online
24/7 (Live Rep)
Business Hours
Online
Training
In-person
Live Online
Webinars
Documentation
In-person
Live Online
Webinars
Documentation
PrestaShop – overview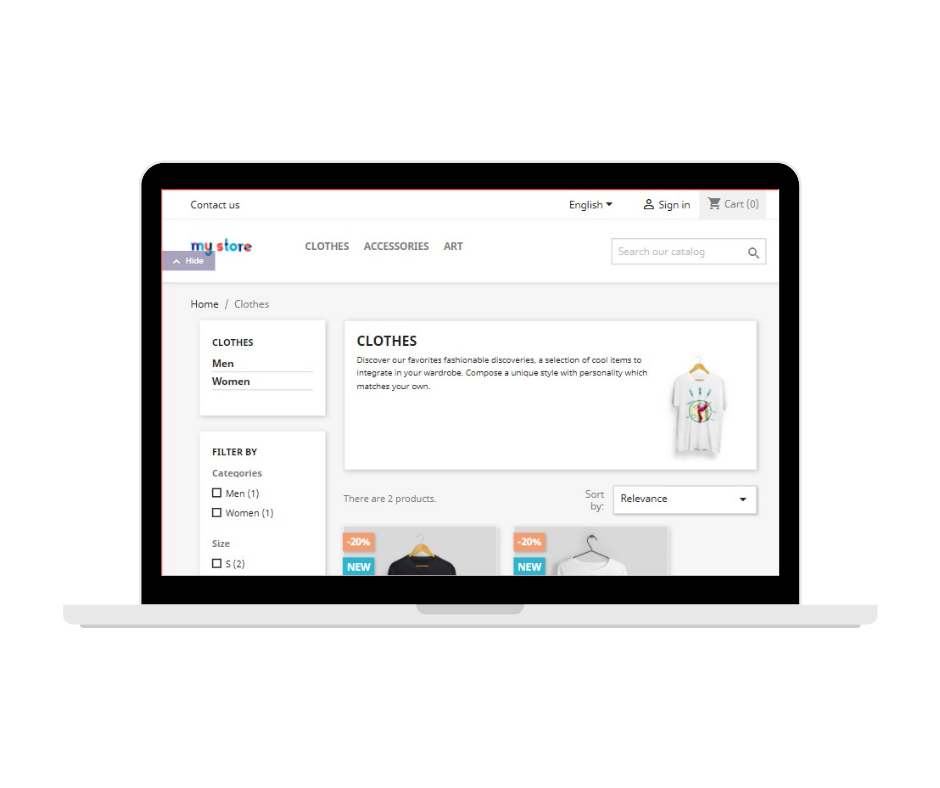 Prestashop is a complete, innovative, and effective solution that allows you to set up an online store quickly and then spread your wings online. Prestashop is one of the most popular eCommerce software, thanks to innovative Open Source solutions. When downloading a free version, you'll have to pay for web hosting, SSL certificate, and other modules to complete your store, or you can go with PrestaShop Ready (paid version for €24.90/month or €19.90 if you pay yearly). Besides, it has a well-developed community and many plugins developing functionalities. Over 300,000 online stores around the world use PrestaShop technology.
Compared to a system like Magento, PrestaShop has a relatively intuitive and digestible administration panel. There's an onboarding video, but it's not as comprehensive as Shopify. However, you can achieve most needs through modules that you enable with one click. It's crucial for those who are just starting their adventure on the Internet.
Prestashop has a lot of built-in functionalities. Many of them are not as good as Magento, but in most cases, they are sufficient for beginner and intermediate owners of online stores. You can also install missing functionalities, which are often free. When you can't meet your expectations, you can outsource the options you need to one of the many programmers familiar with this system. Open-code allows extensive integration with couriers, payment gateways, accounting, warehouses, ERP, and more, but to use it, you have to have technical skills in HTML, CSS, and/or PHP.
Modules that are built into other free scripts such as Magento are often paid in PrestaShop. Therefore, it is worth considering whether a given functionality, which is offered by PrestaShop, is significant. If so, then you should think about other software that has the option for free. It may even happen that a tool with a set of paid functions will cost more than fully commercial tools for running an online store.
Prestashop is a good start for beginners and intermediate shop owners. There are ten themes (all free) available in the admin. Unfortunately, the theme customizer doesn't have a drag and drop functionality. The tool works well with medium and large quantities of products. For a store with a small number of products and a large number of visits, it's worth thinking about something else. Prestashop isn't much more efficient when there are 100 products than when there are 1000.
Why choose PrestaShop?
Ease of use- simply download and install add-ons, hassle-free. You can effortlessly design incredibly successful promotions
"Freemium" service- you don't need access to premium features to get the most out of it
Path-Breaking Marketing Platform- when using the marketing module, despite promoting your products, you can improve the user experience. This platform will spread the right word about your brand, ultimately bringing about brand awareness amidst online shopping circles.
Develop SEO-friendly URLs- helps keep your online store up to date with your target audience. You can change title tags and other SEO-related attributes.
Pros
Tons of apps/integrations available
Strong SEO
Options for both self-hosted and hosted
Very flexible open-source
Large and ready-to-help community
Cons
Slower than the other platforms
Limited third-party marketing integrations
Developer skill needed to tweak
No multichannel functionalities on the hosted version
Poor technology standards, therefore scaling is demanding, sometimes not worth the effort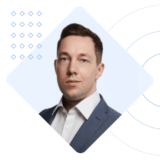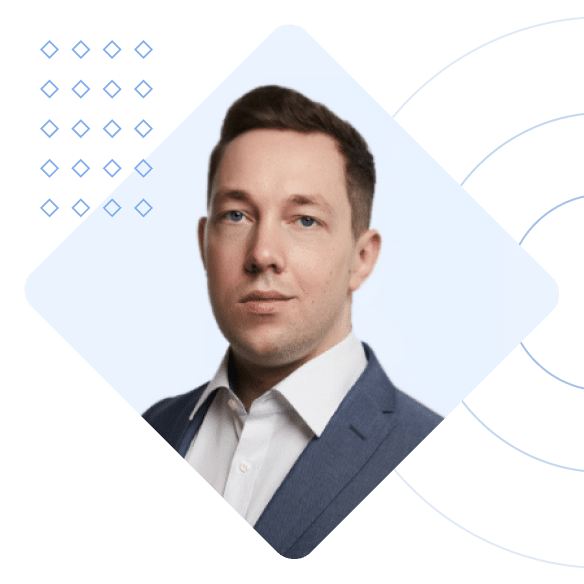 Not sure which eCommerce platform is the best for you? Our expert will dedicate you up to 45 min during a FREE consultation.
Shopify – overview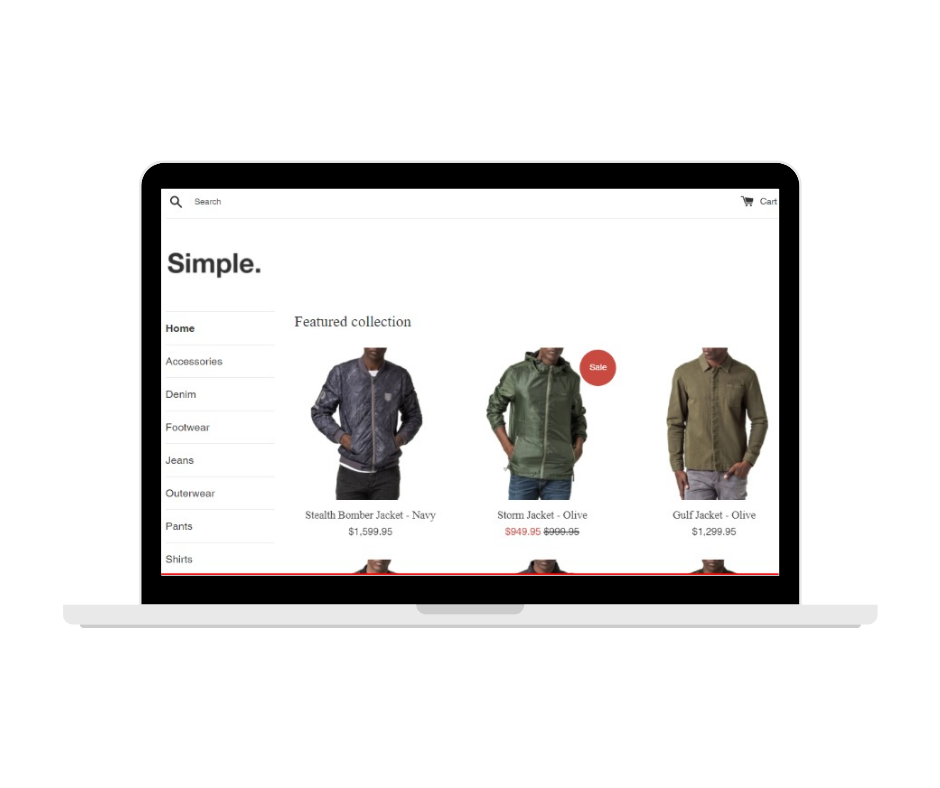 Shopify is the most popular SaaS shopping platform in the world. Every day in the whole world, transactions of millions of dollars take place on it. Shopify is the perfect software for entrepreneurs who think about recent sales both in the native and foreign markets and those who are only interested in selling outside the country. According to the estimates of the suppliers of this software, there are currently over 800 000 stores active, which together generated purchases worth nearly $100 trillion.
Why choose Shopify?
Simplicity – all management is very intuitive and trouble-free. The panel meets the expectations of people who start an adventure with online sales and those who are much better acquainted with this world
Immediate changes – quick modifications using just a few mouse movements.
Willingness to start marketing activities and increase sales almost immediately after configuring the store – after implementing products, preparing descriptions, and adjusting graphics to our preferences, marketing activities can be started very quickly and efficiently, which directly affects sales growth. In the panel, you can easily integrate the most popular marketing channels and start reaching new customers.
A massive number of applications available in the system – there are over 1200, and new ones are successively added. Apps are both free and paid, and each of them is 100% adapted to the standards of Shopify stores, making them reliable. The choice is enormous, and the filtering options are very intuitive.
Professional technical support – the help panel is available 24/7, which means that it doesn't matter from where in the world you are writing, the Shopify team is always able to answer questions and help solve the problem. What's extremely helpful, every chat conversation with a consultant it is sent to our inbox connected to the store, thanks to which we store a lot of valuable information, having unlimited access to it.
Pros
Selling products on multiple channels
Support over 100 payment processors
Excellent site performance
Sell both digital and physical products
Integrate your store with Shopify POS Extensive self-help documentation
Cons
Lack of customization
Advanced features at a higher price
Apps come with pricing
No email hosting
Shopware – overview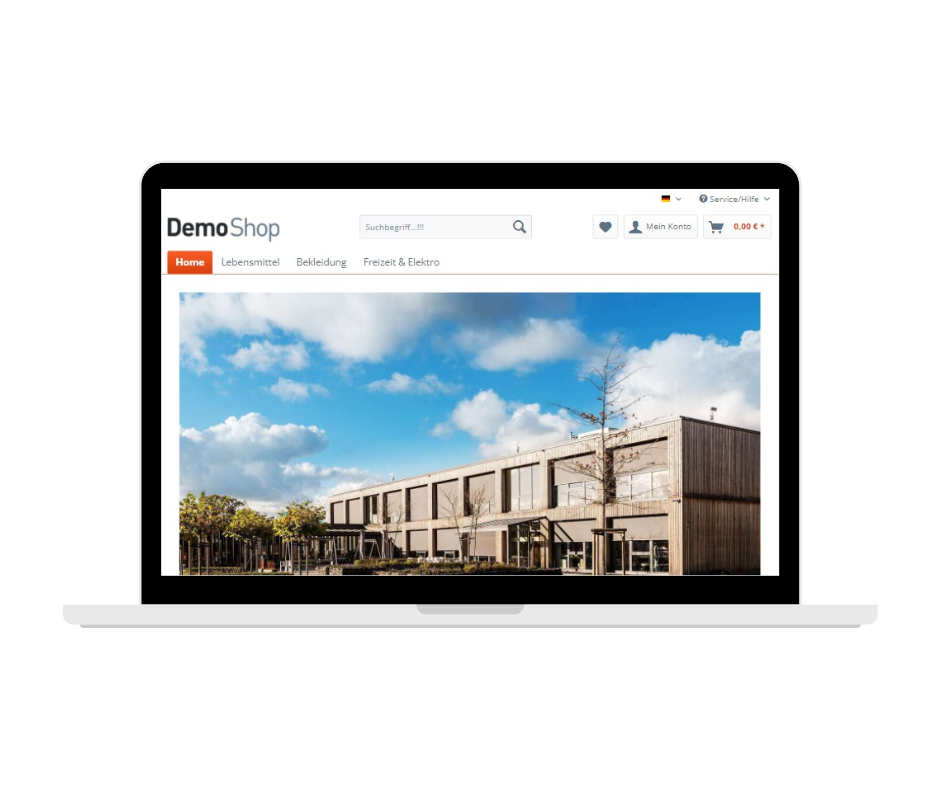 Shopware is an eCommerce platform that has already gained the trust of a large number of customers. A modern, flexible, innovative system is a perfect tool for companies wishing to meet the demanding market's challenges. Shopware 6 is a future-proof solution focused on business needs and adapted to current trends. The platform is suitable for small stores and dynamically developing medium-sized companies operating on many markets and many channels.
Why choose Shopware?
Multiple sales channels – Shopware is an excellent tool for companies using a multi-channel strategy and operating in several markets. The platform offers many solutions to facilitate B2C and B2B sales support, regardless of where the customers are. Different sales channels often have a diverse product ranges, currencies, or languages. Providing the freedom of handling transactions from all points in one place is one of the main ideas behind Shopware.
Advanced product management – Even managing multi-variant products will turn out to be very simple and effective. Shopware has created a dedicated panel for managing product features. Based on the options chosen, the system will generate a list of all product variants. For each of the product options, you can manage your inventory, price, or promotions.
Shopware in Professional Edition offers the "Custom products" module. It has extensive functionality for configuring and selling non-standard products. Before the purchase, the customer can make decisions about specific elements of a given product. One of the examples is the possibility of uploading a photo that will later be used for personalization by printing on the ordered item.
Promotions management – Manage promotions and discounts in the Shopware from a specially prepared tab. You can quickly set up discounts for all customers or only for selected groups, sales channels, or when certain conditions are met. A unique solution is the ability to generate discount codes. You can set up one multiple or single-use code or create a list of unique codes in any number.
Marketing-friendly – Create a landing page, an extensive description of a category, or even a visual layer of the store's home page without graphic and programming skills in a few minutes. Use the drag & drop function, to transfer the defined blocks (text, graphics, product lists, video, etc.) to the editor.
Shopware has mechanisms that allow you to optimize your online store for the Google search engine.
Shopware also allows you to fill in the meta title parameter, meta description for each page, and short information (up to 160 characters) about its content. There is also an option to add SEO parameters such as "name," "alt text," and "title" to all photos and graphics.
API-First approach – Shopware is a platform based on the API-first approach. It means that all store functionalities can be operated via the API interface. It gives excellent opportunities for integration with external systems and allows for process automation, which's important for the modern market's expectations
Pros
Ease of use, even for a non-technical person
Suitable for dropshipping model
Marketing-oriented
Built-in loyalty program
Cons
A relatively small number of integrations with popular tools
Multi-store configurations require a license which may increase the costs
Sylius – overview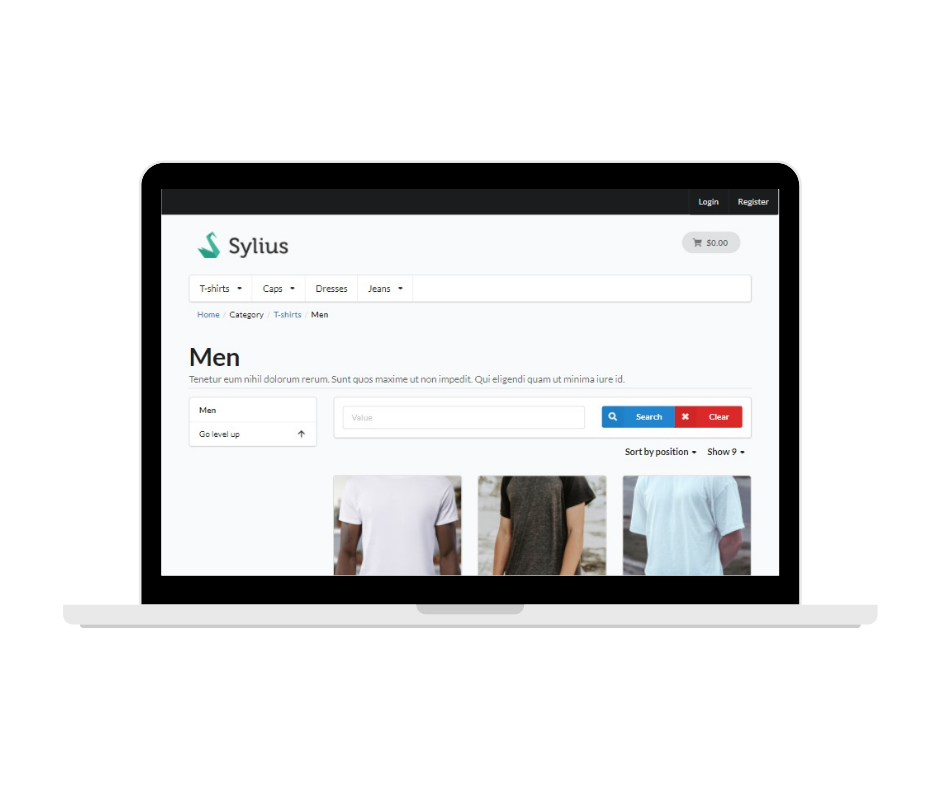 If you're thinking about a highly custom online store where the shopping experience is very different than Magento flow, the answer is Sylius. It allows delivering the same functionalities even twice as fast. Its installation is easy. It uses the most current technology that exists in the open-source market in both backend and frontend and allows having a highly personalized and scalable website in less time. Any problems related to the implementation of Sylius' bundles could be solved using detailed documentation or by a growing community. The vast majority of their code has been tested, so you can decrease or even avoid errors. Conclusion: fewer errors=lower costs of maintenance. It's released under the MIT license (commercial in Sylius Plus), based on the PHP Symfony framework, and fully open-source solution on a modern technology stack.
Want a successful growth of your store? Sylius provides the necessary features to face it. You have full freedom to make your store look the way you imagine using a templating system that enables easy integrations and unique design. When adding flexibility to the shopping process, creates a distinctive look and improves the user experience.
Sylius provides built-in APIs, which make it super easy to build native mobile applications and Progressive Web Apps. If you want integration with your existing tech stack, there will be no problem! PIM, CRM, ERP, mailing, inventory, or any other, could be connected to your store.
The administrator panel is adaptable and consists of configurable components you can adjust for your business needs. You can deploy on the most popular hosting platforms, like Google Cloud, Heroku, Platform.sh, and many more. It makes scaling and implementing new features cost you less money and time. Extremely high performance guaranteed.
Why choose Sylius?
Support for the most popular payment providers- Sylius appears with most of the popular providers' integrations. Even if you use an unusual payment processor, it can be added.
Open-source and worldwide help-code is available on GitHub with the latest add-ons. Astonishing community is providing support on various channels, like Slack, StackOverflow, GitHub
Product management- you can add products with unlimited attributes, set tax rates, moderate customer product reviews, and many more
Order management and customer service- the ability to take action on customer orders or accounts
A fast and accurate search of products- ElasticSearch provides automatic suggestions as you type, and advanced product browsing implements every filter you can imagine
Global sales can't be more natural- Sylius supports multiple currencies and exchange rates so that you can delve into the worldwide market, or you can adjust your store by translating all content.
Omnichannel support out of the box in a free, open-source version
Highly flexible, meaning it could be used for any type of eCommerce – B2C, B2B, Multivendor-Marketplace, or as a headless microservice powering VOD, e-learning platforms, or SaaS. The sky is the limit.
What about Sylius Plus?
Sylius Plus is an annual subscription that is based on the Gross Merchandise Volume (GMV) you make through Sylius software (they can estimate the price if you wish). Some of the features it provides:
Advanced Multi-Store
Returns Management
Hierarchical Role-based Access Control
Multi-Source Inventory Management
Customer Success Manager SLA-backed Technical Support
Pros
Flexible, scalable and also the stable and secured platform
No technological debt compared to other solutions
Based on Symfony in which it is easy to find developers
High code quality and excellent documentation
Endless possibilities to personalize every aspect of the system and add your plugins
Cons
Requires a developer to work, you can't click a shop like in other platforms
Some parts are not out of the box, therefore, needed to be developed
Want to test before a decision? Click through the BitBag Sylius demo!
Get a FREE e-book
Find the solution that fits you the most!
Have you enjoyed it or maybe something is missing? It could be great if you share your opinion with us using our contact page or the contact form below. No matter if you already have an eCommerce store or decide to set up a new one, you need integrations or just want advice with implementation – we are with you through the whole way! We can solve any problem you faced. Even if Sylius is not the best match for your needs, with brainstorming, we are sure we can find a solution you'll love.
Shopify
Magento
PrestaShop
Sylius
Shopware
Store Type
Designed for small to large businesses in the retail industry
Designed for small to large businesses in the retail industry
Designed for small to large businesses in the retail industry
Mid-market & Enterprise, Commerce B2C/B2B businesses with extraordinary development needs.
Designed for small to large businesses in the retail industry
Pricing
Three pricing plans: – Shopify Basic costs $29 per month, with 2.9% + 30¢ per online transaction. – The main Shopify plan costs $79 per month, with 2.6% + 30¢ per transaction. – Advanced Shopify costs $299 per month, with 2.4% + 30¢ per transaction.
Magento 2 Enterprise Solutions Edition (EE) Cost ( Gross Sales Revenue-Cost) $0-$1 million – $22,000.00 $1-$5 million – $32,000.00 $5 – $10 million – $49,000.00 $10-$25 million – $75,000.00 $25-$50 -million $125,000.00
Quote-based Plans – the price depends on the needs
Sylius Standard- none Sylius Plus-Annual subscription based on the Gross Merchandise Volume
Community Edition – Free Shopware Rise – From €600/month Shopware Evolve – The price is set individually.Shopware Beyond– The price is set individually.
Payment Gateways
✓
✓
✓
✓
✓
Product features

CRM
Data Security Email Marketing Inventory Management Kitting
Mobile Access Multi-Channel Marketing Multi-Store Management Promotions Management Returns Management Reviews Management SEO Management Templates

CRM
Data Security Email Marketing Inventory Management Kitting Mobile Access Multi-Channel Marketing Multi-Store Management Promotions Management Returns Management Reviews Management SEO Management Templates
CRM
Data Security Email Marketing Inventory Management Kitting
Mobile Access Multi-Channel Marketing Multi-Store Management Promotions Management Returns Management Reviews Management SEO Management Templates
CRM
Data Security Email Marketing Inventory Management Kitting
Mobile Access Multi-Channel Marketing Multi-Store Management Promotions Management Returns Management Reviews Management SEO Management Templates
CRM
Data Security Email Marketing Inventory Management Kitting
Mobile Access Multi-Channel Marketing Multi-Store Management Promotions Management Returns Management Reviews Management SEO Management Templates
Platform

Web/Installed

Cloud, Windows,
Apple


Mobile


iOS, Android

Web/Installed

Cloud, Windows, Apple


Mobile


iOS, Android

Web/Installed

Cloud, Windows, Apple


Mobile


iOS, Android

Web/Installed

Cloud, Windows,
Apple


Mobile


iOS, Android

Web/Installed

Web-Based, Cloud,
SaaS


Mobile


iOS, Android
Support
24/7 (Live Rep) Business Hours Online
24/7 (Live Rep) Business Hours Online
24/7 (Live Rep) Business Hours Online
24/7 (Live Rep) Business Hours Online
24/7 (Live Rep) Business Hours Online
Training
In-person
Live Online Webinars Documentation
In-person
Live Online Webinars Documentation
In-person
Live Online Webinars Documentation
In-person
Live Online Webinars Documentation
In-person
Live Online Webinars Documentation