Nowadays, many companies rely significantly on innovative PIM solutions (PIM – Product Information Management system) to boost their sales and improve the efficiency of marketing measures. Currently, there are more than 50 PIM system providers in the market that help owners of eCommerce marketplaces to handle their extensive product data easily.
However, the marketing industry is highly dominated by Pimcore and Akeneo PIM solutions which help users manage product data of any type and any size and integrate data with minimum effort. Both systems offer a vast range of features. Deciding which of the two platforms – Pimcore vs Akeneo – will be the better choice depends heavily on your business needs and future goals.
Suppose you have difficulty picking the right PIM system for your online store. In that case, it is better to find out which solution offers more features and tools that covers your overall data management requirements or which one has more flexible pricing plans that suit your current budget constraints.
What is Akeneo?
Akeneo is an open-source PIM solution that helps businesses improve their productivity by providing their teams with the most reliable and efficient platform to maintain their product information data. In addition, by offering multi-channel importing and exporting data capability, Akeneo forms the central repository for all product data, which is quite critical for your company.
It was released in three different editions: (free) Community Edition, Growth Edition, (premium) Enterprise Edition. The Community Edition is free for users, and it is an excellent option for small-scale businesses. However, for large companies looking for more extended capabilities, the Enterprise Edition will do the job perfectly.
Main features
Some unique features of Akeneo are:
Data import and export
Data enrichment
Teamwork assistant
Versioning and publication
Accurate data/Data quality review
Edit and translate engine
Validation workflows
Pros and Cons of Akeneo
Pros:
Extremely user-friendly
Highly compatible with multiple web services
Easy-to-understand and straightforward user interface
A vast community of users
Expanded user rights management
Easy integration with third-party applications
Efficient data management
Great for eCommerce retailers
Cons:
Automatic updates are only available on the highest-priced plan
Expensive for mid-sized companies or large-scale businesses
It costs a lot when many retailers are required
Who uses Akeneo?
Many verified companies trust the Akeneo PIM system to efficiently manage their company's accurate product data and boost sales. The companies using Akeneo are mostly found in America and the computer software industry. Some of the prominent clients of Akeneo product information management software are:
Auchan
Sephora
Jabra GN
Bentley
Frankfurt Airport shopping
What is Pimcore?
Pimcore is one of the oldest and most reliable PIM solutions available. It is a one-stop solution for all eCommerce retailers as it offers product information management and includes eCommerce management, master data management, and digital asset management. Due to this reason, Pimcore is preferred over all other PIM solutions by various companies worldwide. Pimcore system appears in Cloud version, Community Edition (free, open-source system) and Enterprise Edition (which allows unlimited users and data and additional features).
This PIM system is free and available only in a single edition. Therefore, it allows enterprises to work efficiently by merging important applications without requiring complicated integrations.
Main features
Some of the unique features of Pimcore are:
Built-in photo editor
It covers advanced features wit PIM and MDM systems – Product Information Management, Master Data Management, Digital Asset Management, Digital Commerce Platform, Digital Experience Management, Customer Data Platform
Creating a printable PDF product carts
Publishing the product on a set date in the future
Efficient workflow management
Multi-domain and multi-vector
Data modeling
Data quality and semantics
Pros and Cons of Pimcore
Pros:
It offers vast capabilities and covers almost all the needs of a digital transformation project
Easy catalog management and master data management (MDM system)
Open-source
Easy product data management
It can handle any type of digital data
Easy to develop and implement
Offers various ready-to-use functions
Cons:
A small community of users
It does not offer a diverse range of plugins
Who uses Pimcore?
Many companies worldwide use Pimcore product information management software to improve, update their content regularly, and promote their offers. Pimcore is a one-stop solution for more than 10,000 companies all around the world. It is a central place for all their business activities. Some of the prominent companies using Pimcore are:
Ikea
Burger king
T-Mobile
Bloomberg
Falkensteiner Hotel Group
Interspar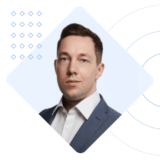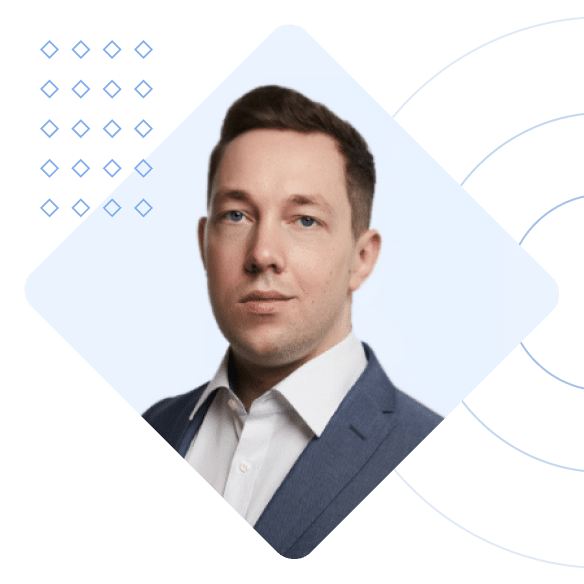 Are you looking for a reliable PIM solution for your eCommerce?
Pimcore vs Akeneo PIM systems – What is a better PIM solution for your company?
If you are looking for a way to manage your product data efficiently and increase your sales, or resign from manual data entry, you are bound to come across the Akeneo vs Pimcore PIM solutions. Both Pimcore and Akeneo offer a ton of features, are user-friendly, and can handle a complex project, so choosing each of those PIM systems is definitely a calculated investment. Which of two systems to choose for your business or company if each of them provides different features? A detailed comparison and key differences between Pimcore vs Akeneo will help you choose the right one for your company.
Akeneo vs Pimcore: Flexibility and Scalability
Pimcore is a scalable platform that can be used to work efficiently in a global environment. It can handle large amounts of data and resources efficiently. The Pimcore product information management software allows users to modify data using typical APIs. For example, you can transform articles or blogs into a content service. Whereas, Akeneo does not include MDM solutions but manages the product's data by using EAV.
The scalability of Akeneo is high, but data modeling and processing can only be done to a limited extent.
Akeneo vs Pimcore: Personalization opportunities
Pimcore allows users to create personalized content, which means that customers will receive attractive messages individually tailored to their preferences.
However, with Akeneo, only product data can be managed. It does not offer message personalization.
Akeneo vs Pimcore: Costs
The implementation costs highly depend on the needs of the user. Both PIM solutions offer free versions to the users. However, Akeneo's free version has limited features and functionalities as compared to Pimcore.
For companies looking for extended features and functionalities, the Akeneo enterprise edition will cost higher than the Pimcore paid version. However, even the Pimcore free version, including extensive features, will do the job perfectly for them.
Akeneo vs Pimcore: Usability
Akeneo does come with a simple and easy-to-understand user interface. Users of Akeneo are not loaded with tons of features and buttons like in Pimcore.
Akeneo vs Pimcore: Future support
Akeneo offers support only for the paid version whereas, Pimcore offers support and professional service to all its users. Support costs of Pimcore are a little higher than for the Akeneo free version due to the system's complexity but are lower than for Akeneo paid version. Akeneo Enterprise Edition offers SLA (Service Level Agreement), LTS (Long Term Support), and consulting.
Which PIM system to choose?
Technology is moving quickly, so it is better to get a future-proof system that meets your business needs, time, and budget for implementation.
You can easily integrate Akeneo with other systems as it is a ready-to-use software. Therefore, most companies and organizations prefer using Akeneo over all other PIM solutions because of its convenience and usability.
Whereas, Pimcore system is a complete toolset for building connected systems. Its deployments will take longer and require more development than Akeneo.
If you want a PIM solution and wish to implement it quickly, Akeneo will be a better option. For small startups or businesses, it is a great PIM solution.
If you need to build a dedicated project or want to work on several projects simultaneously, Pimcore will be a better choice for you. It is because it can easily handle data of any type and size.
Conclusion
Both PIM systems – Akeneo and Pimcore are great for enterprise users as free-of-cost open-source solutions. Every business has its requirements and future goals, so choosing the right PIM solution depends on your business requirements and goals. It will save a lot of time and get rid of manual processes.
With every passing day, customer's expectations are also getting higher and higher. A good PIM solution will help you meet them and boost your sales. However, if you don't know how to integrate a PIM solution into your business, we can help you do it. We have helped many local businesses and companies implement PIM software. Our certified developers can help you design a PIM solution tailored to your business needs. If you feel we can help you – contact us!