What is a Content Management System? When it comes to creating websites, in most cases, there is a need to hire professionals. It is because you may not have adequate programming knowledge, you are not familiar with creating such sites, or it is a specialized website. Not everyone has completed a programming course, but is that reason enough to forget about the possibility of running your website? How to facilitate your work and start effective digital content management on a given site? CMS systems meet the expectations and needs of internet users.
What is a Content Management System?
CMS abbreviation means Content Management System. Increasingly, websites are built based on such a system, equipped with an administrative panel. It is especially useful in the case of websites containing a large amount of information, which are regularly updated or enriched with further data. Thanks to the solution mentioned above, the user can modify all content independently, i.e., interfere with the text (edit, delete, add) or graphic elements (change photos, add graphics, remove unnecessary animations) or update his offer. Getting to know the way Content Management System works, it turns out that with a few clicks you can completely change the content and layout of the pages, and even manage the newsletter from a web browser.
You can create a website without specialized knowledge starting from scratch.
What kinds of websites can you build with those Content Management Systems?
Most content management systems are pretty flexible nowadays. Some tools focus on creating content for e-commerce or other specific purposes, and others are universal. Which one you choose depends on your needs. Some examples of content creation:
Blogs and forums
Personal websites
Corporate websites
E-commerce shops
Online courses
Portfolios
Structure and features of Content Management Systems
To better understand CMS meaning, take a look at a more technical level. Content management system is divided into two parts: content management application (CMA) and content delivery application (CDA).
CMA is the part that allows you to add, update, and manage content on your site through the use of a WYSIWYG (What You See is What You Get) text editor, and then with the simple click of a button, that content is pushed to the live site.
CDA is the backend process that takes contents you input in the CMA, stores it properly, and makes it visible to your visitors. When an author clicks the "Publish" button on a page, the CMA performs all of the work necessary in creating the new page or establishing changes to the final website for visitors to see.
To increase the features of a content management system and the site as a whole, you should use additional plugins. For open-source CMS, such tools are often free. All you need is to select the file for download, and the CMS will install it to the appropriate location for immediate use.
Those plugins may include:
Google Analytics – to track website visitors
Plugin manager – to manage content management system add-ons
Database backup – to protect website contents against loss
Page caching – to speed up loading times
SEO forms –to apply target keywords for search engine optimization
What are the types of CMS software?
Open-source CMS
It is a system with access to files and source code so that you can make your own changes. Due to public availability and popularity, the system has many free graphic templates, plugins, and ready modules. However, with open-source CMS, you may have to pay for:
Technical help during installation and setup
Customization to extend the software beyond the core offering
Compatible templates, add-ons, and plugins
Staff training
Support, including regularly updating the software
Proprietary CMS
It is a system prepared for a particular order with a unique graphic template and dedicated functionalities. Using such a content management system generally may involve:
Buying a license fee to use the software
Paying monthly or annual charges for updates or support
Additional costs for customization and upgrades, as well as for training and ongoing technical or user support
Software as a Service (SaaS) CMS
It is a software that is shared by many customers. It is possible to interfere with the template appearance and essential content management (content, subpages, etc.). SaaS management system solutions commonly include web content management software, web hosting, and technical support with a single supplier. The pricing usually includes:
Amount of data transfer
Storage for your content and data
Ongoing support
Is CMS necessary? When do I need a CMS?
No, but it is beneficial. CMS systems facilitate the work of both people without IT experience and experienced programmers. Choosing the right content management system depends on the goals you want to achieve. Generally, they are expected to enable simple modifications in the field of text and graphics, have an intuitive administrative panel, have a multitude of available plugins, templates, and add-ons, as well as to enable productive SEO activities.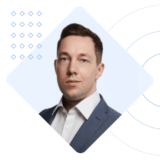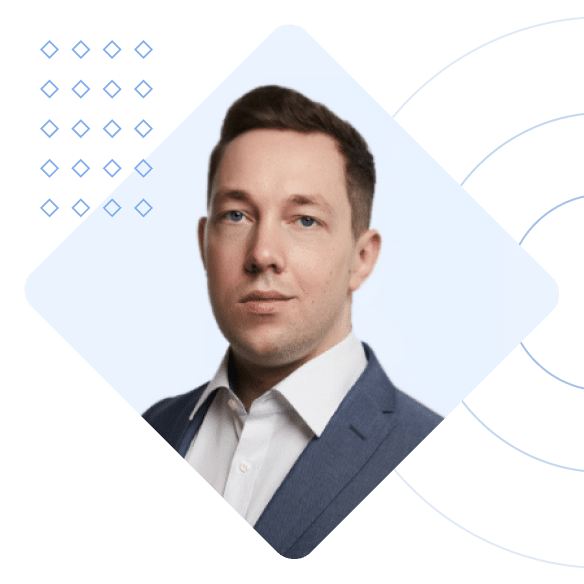 Looking for a suitable CMS? I will share my expert knowledge with you and we will find the best one for your eCommerce!
So when does CMS seem to be an obligation? These will be, e.g., online stores, where the product catalog is continuously updated, company websites with frequently changing offers, information services, or blogs.
It depends on what is updated. These are very individual issues, but it can be assumed that if we were to make minor changes on the website once a month, then CMS does not pay off. But if the page has a lot of content that requires frequent editing, it's worth thinking about CMS.
What are the advantages of CMS?
No Coding Knowledge Required. Users with limited technical resources and time can still build a powerful site for their business. However, it is important to note that most platforms do allow you to add custom code for more granular control over your site, too.
Easy Collaboration. In short, a CMS can help improve workflows and productivity across your team.
Built-in SEO tools. CMS platforms offer built-in features as well as add-ons to help you optimize your site for search engines.
Predesigned and Customizable Templates. They save your design time, and redesign is much faster and simpler.
Simple Updates. You can go into the dashboard of your CMS platform to update and edit the content of your web pages. It allows you to keep your site dynamic and relevant.
Multiple users. It allows multiple users to collaborate efficiently from anywhere, work simultaneously on different sections of the website, and manage content approval processes. While marketing teams are developing content, developers might be simultaneously adding custom code.
What are the patterns of building a website using CMS?
When there is a need to develop web content with the help of a content management system, you could use tutorials widely available on the internet. In short, there are the following steps:
Buy web hosting and create your domain name
Install chosen CMS on your web server
Configure your content management systems according to the requirements and functions
Start creating your unique web content using CMS platform
Our recommended solution – Ibexa Platform
We are generally creating specialized platforms with custom solutions. When it comes to a content management system, our answer is the Ibexa Platform. This is one of the popular CMS platforms – it is a modern web content management system that has been on the market for over 20 years now. It is highly customizable, allowing for the most advanced data structure modeling. Its great performance will enable you to present data that matter to as many people as you like in real-time.
What will you get?
More efficient production with Structured Content. Build your hierarchical structure for organizing architecture with the Content Tree, as well as create additional architecture subtypes such as taxonomy, tagging, or sections.
Faster, better collaboration. Ibexa Platform DXP lets multiple teams collaborate effectively across various types of content and their locations.
Streamline content production. The Editorial Workflows system lets you define and automate task within your production and publishing processes.
Granular user permissions & roles. Restrict publishing permissions to streamline quality control processes for large teams.
Simplify complex content & brand. The Ibexa Platform Content Engine saves your team time when working with large repositories.
Simplify global & local content management. Content localization and translation support let teams create and organize translations in seconds.
Go Headless CMS for total content delivery. The Content Engine employs a decoupled, headless configuration for smooth content delivery to multiple channels.
Content management that scales with you. Content Engine is designed to scale with you and your brand with millions of content items for multiple brands and channels.
Ibexa Digital Experience Platform – Digital transformation for frictionless buying experiences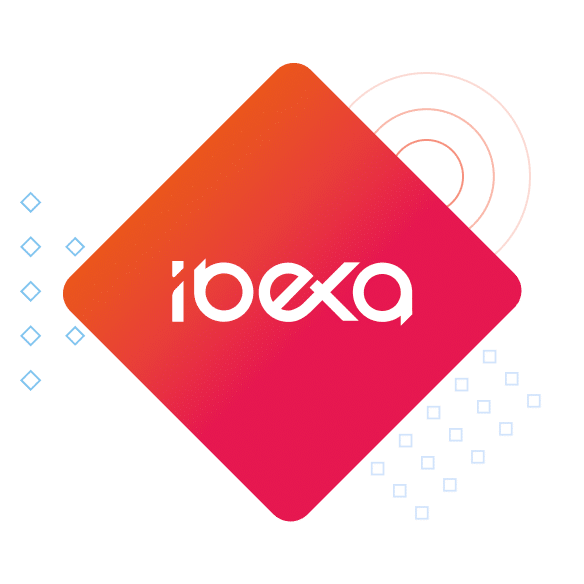 Currently, websites that are not equipped with content management systems are almost no longer made. More and more of them (including corporate ones) have subpages with a blog, price list, gallery, and other modules where the content needs frequent updates. For this reason, simply buying a website without a content management system panel (CMS) is simply unprofitable.
If you need help with choosing a proper CMS, feel free to contact us on this page. No matter if you choose direct contact or use a form, we will do our best to find the best solution as fast as it will be possible.