Payment gateways are essential for any successful eCommerce website. They are the backbone of any online store and provide customers with the ability to make purchases securely and conveniently. What's more, payment gateways ensure a consistent, professional experience for customers, enhancing the overall credibility of the brand. In this blog, in addition to the two main types of payment gateways, we have also mentioned the Shopware payment gateway plugin/app.
It is clear that payment gateways are a must-have for any modern eCommerce store. Without them, you risk losing customers during the checkout process, as they have to enter all the necessary information to complete their orders manually. Furthermore, traditional bank transfers require extra steps to complete the purchase process, adding to the customer's inconvenience. Ultimately, payment gateways are essential for providing an efficient, secure, and professional checkout experience for customers. By incorporating payment gateways into your eCommerce store, you can create an engaging and convenient checkout process that will encourage customers to complete their purchases, boosting your store's success.
Customers can securely enter their credit card details on a merchant's website through a trusted payment gateway. The payment gateway also verifies the validity of the customer's card before sending the card information to the banks and card networks involved in the transaction from the retailer's point-of-sale system. To make payment processing even more secure, leading providers like BLIK offer their own services for secure payment processing.
Let's begin exploring the topic by explaining the two main types of payment gateways.
Types of payment gateways
Third-party payment gateways
Third-party payment gateways provide merchants with a secure, reliable, and convenient means of accepting payments from customers. By redirecting customers to an external gateway, merchants are able to take advantage of advanced security features, such as fraud prevention and data encryption, while providing an engaging checkout experience. Furthermore, most payment gateways have safeguards in place to ensure that incomplete payments are still processed successfully, meaning merchants can rest assured that their customers' payments will be successfully processed.
Integrated payment gateways
Integrated payment gateways offer a streamlined checkout experience for customers, allowing them to complete their purchases on the merchant's website with ease. These gateways are designed to be white-label, allowing merchants to customize the checkout experience with their own names, logos, and brand features. This helps create a more personalized, professional, and engaging purchasing experience while also reducing the risk of abandoned payments.
It is essential to select the appropriate payment gateway for your business size. Taking budget into consideration, there are payment gateways better suited for small and medium-sized businesses, as well as those designed for larger enterprises. Despite this, a small business can still choose a payment gateway designed for a larger volume of purchases, although this may come at a higher price based on the payment service provider's package.
E-book: Maximize the potential of your online store
Want to explore the best eCommerce technologies and deep dive into Shopware? Check out our free e-book – A comprehensive guide to choosing the best technologies for eCommerce
Examples of payment service providers
Many owners of online stores hesitate before selecting payment gateways. Various payment methods may be available in the market, depending on the counter. In Poland, the most popular payment gateways are the following:
PayU
Blik
Przelewy24
BlueMedia
DotPay
On the other hand, when your eCommerce is well-developed and you want to focus on omnichannel or just operate in other countries, you should consider foreign payment gateways like:
PayPal: Superior in terms of having everything in one place. PayPal One Touch also enables simple and quick purchases as consumers no longer need to log in with a username and password to pay with PayPal
Adyen: Payment provider which is great for omnichannel selling
Stripe: Overall one of the best payment method. Installed in Shopware by default.
Mollie: Great for recurring payments and subscription models
These are just a few of them. Some payment gateways are free and can be easily downloaded from the Shopware store. However, some gateways, especially ones that offer many functionalities, are paid.
Worth mentioning is that even if the payment gateways are free of charge, you will always have to pay fees for data processing services, whether they are included within your gateway or come from a different provider. A fee must be paid for each transaction. The total fee, called the merchant discount rate, is generally 1% to 3% of the purchase. Nonetheless, it guarantees the safety of a transaction and adds credibility to the eCommerce website.
What is a payment processing fee?
Every time a client uses a credit or debit card to pay for products or services, a business must pay a processing fee. The processing fee can be split into three parts:
Interchange free -this fee goes to the banks that issued credit cards for consumers. Take as an example PKO Bank Polski or Bank of America.
Assessment fee – this fee goes to the bank networks, for instance, Mastercard or American Express.
Payment processor fee – this fee goes to the company that is responsible for getting card payments processed for your business, e.g., during PayPal transactions on the website.
Is it worth developing your own Shopware payment gateway plugin/app?
First of all, there is a variety of payment service providers already available on the market that support a lot of bank payments and transfers. Coding a new payment plugin may be a good idea as some countries use a different banking system and, for example, do not accept cards from some debit card brands, for instance, Visa. Thus, this solution is worth considering for a market where local payment methods are not compatible with already existing payment gateways.
Moreover, a payment gateway plugin must follow strict regulations concerning processing personal data, card data, and bank details. It results in a lot of responsibility for clients' data and its security. After creating such a plugin, it will be reviewed automatically and then manually after uploading to the Shopware store. During this time, all elements responsible for functionality and security are thoroughly checked. In the event of any bugs or errors, the process is prolonged considerably, leading to additional costs. Last but not least, after the plugin is approved, there will be needed someone who will maintain the plugin and support it.
Sylius/Shopware Plugin Development & Customization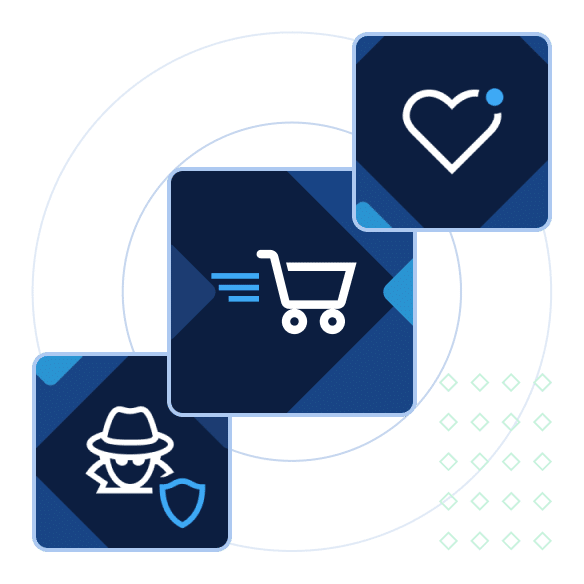 Summary
Payment gateways are an inseparable part of every eCommerce and every transaction made online. Implementing the right payment gateway to your store will ensure smooth transactions and customer satisfaction. Additionally, keep in mind that the easy and trouble-free checkout process is a key factor in online shopping.
If you are looking for a reliable and experienced partner to help you integrate the Shopware payment gateway look no further! Our team of Shopware experts has extensive experience in creating apps and integrations (e.g. payment gateway) and we can help you set up the best payment gateway for your business. Get in touch with us and discuss the best options for your store.