We always choose technologies and resources based on the client's needs, we expand our range of services with another eCommerce solution. As a Shopware Business Partner, we can provide you with intensive support in all areas related to Shopware.
That is why we are pleased to announce that we are joining a Shopware community as a Shopware Business Partner!
A short overview of Shopware
Shopware is one of the most popular open-source eCommerce platforms, founded in Germany in 2000. They create omnichannel solutions used by European leaders in B2B and B2C commerce. The Shopware platform is focused on the user experience, and its main goal is to give each eCommerce store a personalized funnel and deliver an unforgettable online shopping experience. The Shopware store uses various features out-of-the-box and is ready for installing plugins (so you may add new features). The eCommerce solution is used by clients such as Bruno Banani, Douglas, Haribo, Aston Martin, Jägermeister, Discovery Channel.
Technology stack
Shopware 6 is a modern eCommerce platform for building unique online stores. Built-in functions, ease of customization, and simple integration with other systems are features that will further encourage store users to buy your products online, regardless of place and device.
New technologies of the future
Shopware 6 relies on proven and stable technologies, such as Symfony and Vue.js. It is a flexible, efficient, and programmer-friendly system architecture.
Open-source
The flexibility, freedom, and the MIT license we already know, provide a wide range of possibilities to develop quality solutions for the global community.
API-first approach
Sell ​​everywhere, regardless of place, time, and device.
The API-first approach gives greater flexibility and provides technology that meets the needs of a constantly changing market.
The core of Shopware allows you to connect various systems such as ERP, PIM, CMS, PWA with the platform and thus – develop entirely new business models.
Thanks to this, both small and large businesses have the same opportunities to quickly respond to market changes, creating unique multi-channel purchasing experiences.
As a Shopware Business Partner, our sellers and developers know the specifics of the Shopware tool very well. We will provide you with all the necessary information regarding the implementation of the platform.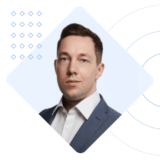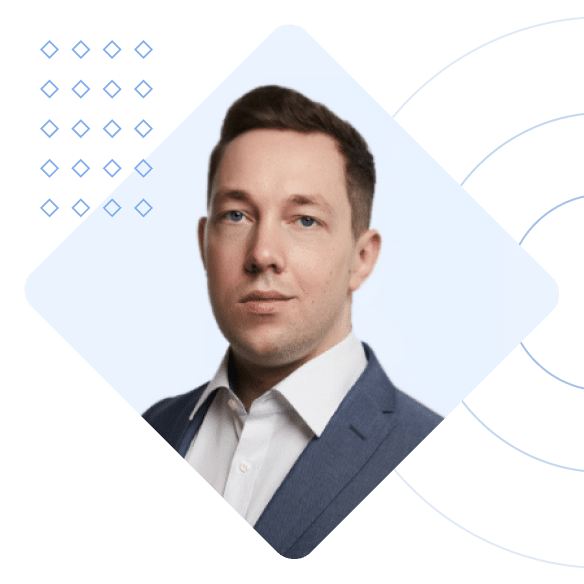 Wondering if Shopware is a good fit for your business? Schedule a free consultation with our expert!
A world of experiences
Sell by telling a story
The combination of content and commerce is the key to success. Attractive content tailored to your target group with right marketing support builds awareness of your brand.
Advanced functions and an intuitive interface create one of the most extensive CMS systems that allow you to create lookbooks, landing pages, and unique views for categories on your website. All within one platform.
Shopware 6 is equipped with the Shopping Experiences tool to provide your customers with a consistent experience by giving them personalized content at every stage of the shopping path. This process begins with the customer's first contact with a product – whether it's a point of sale, blog, or Instagram.
Various sales channels
Sell wherever your customers are
Shopware 6 allows you to control all sales channels using only one solution, whether it's an online store, point of sale, social media platform, or marketplace. It means you can display all your products through the sales channels relevant to your target audience.
Sales channels may differ in terms of product range, but also currencies and languages. In addition to predefined channels, you can use the API to connect other sales channels at any time to reach your customers wherever they are. The Shopware 6 platform also allows you to use any number of front-ends. Whether it's a classic online store, a headless storefront solution, a mobile app, or a multi-shop: you can handle all possible eCommerce scenarios with one tool.
Internationalization
Expansion to different countries means more than translations. As we have said before, Shopware 6 gives you flexibility with the configuration of the following:
Optimization for multi-currency and language support
Taxes – customizable tax calculations for easy international scaling
Sales channels – specified sales channels for each country from one administration
Pricing – price and checkout configuration based on rules for different markets
Legal issues – adaptation to the law of a given country covered with key components
In today's world, the need for communication is at the heart of eCommerce. Retailers and manufacturers face new challenges every day, so it's essential to be prepared for different scenarios. We are glad that we joined community Shopware partners. As a Shopware partner, we are highly motivated to see the opportunities Shopware will bring to our current and future customers from both Small-Medium business and Enterprise segments. We believe that in the difficult times caused by the global pandemic crisis, offering a new platform in our vendor portfolio is a way to go. If you want to talk about the new opportunities for your business, do not hesitate to contact us.