The transfer of the sales model from stationary to the online one was a real challenge for many online retailers at the turn of the 20th and 21st centuries. Consumer purchasing behavior changed after 2000 and eCommerce has grown significantly in importance. Those who saw the need for transformation at the right time could move their sales to the Internet in advance and thus go through the digitization process with success. On the other hand, those who reacted too late had to come to terms with financial losses.
Choosing the right software (and agency) is one of the essential things while creating a successful project.
The innovative Shopware software for creating online stores is becoming more and more popular not only in Germany and other German-speaking countries but also around the world. Every year, the Shopware eCommerce platform enters new markets, and the entire Shopware community is growing rapidly.
If you are looking for a Shopware development agency, you can definitely start your adventure on the Shopware website, where you will find a list of Shopware partners from different countries. You can use various filters to refine your search. You can filter by country or distance (in km). You can also define a project budget or choose the number of certificates.
In this simple way, you can find the right Shopware design and development agency with just a few clicks.
In this blog, we will take a look at the most important factors that should be considered when choosing the right agencies for Shopware jobs.
What is most important when looking for a Shopware agency?
When choosing an agency, take a look at its portfolio, customers, services, and a number of qualified developers. Take a look at how the eCommerce solutions they have created work. In your business, if you were hiring someone full-time, you would carefully consider the person's CV and experience. You should do the same when choosing an eCommerce agency.
Here are some points that should be taken into account when looking for Shopware implementation companies:
Check if the company has a rich repository on GitHub – it will be proof of experience
Involvement in creating plugins and applications
Number of certified/specialized team
Case studies – how they helped their clients (challenges, possibilities, how companies benefit from the solution (e.g. the new store)
Official partnership with Shopware – theoretically, it can be assumed that the higher the level of the partnership is, the more involved and experienced the Shopware development and maintenance agency is
The most controversial one is budget – You should be ready to talk about money and you should know the upper limit you can pay for the service. Remember that hiring a cheap agency may end up in higher long-term costs or eventually even result in a decision to hire a more expensive one to make things straight after the previous one. Correcting the mistakes of the other company that neglected its job is usually much more expensive in terms of time and money compared to doing things from scratch by the book.
What can you use Shopware for?
Shopware may be used in various types of project creation:
Advanced eCommerce projects
SMB and Enterprise-level projects
Shopware can be used for both B2C and B2B to coordinate all sales from one place
Shopware PWA for the appropriate mobile experience
Dropshipping
Marketplaces
E-learning platforms
Startups
These are just examples. If you are curious about websites that use Shopware, or how Shopware is shaping the future, check those blogs: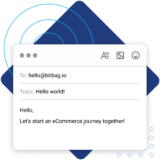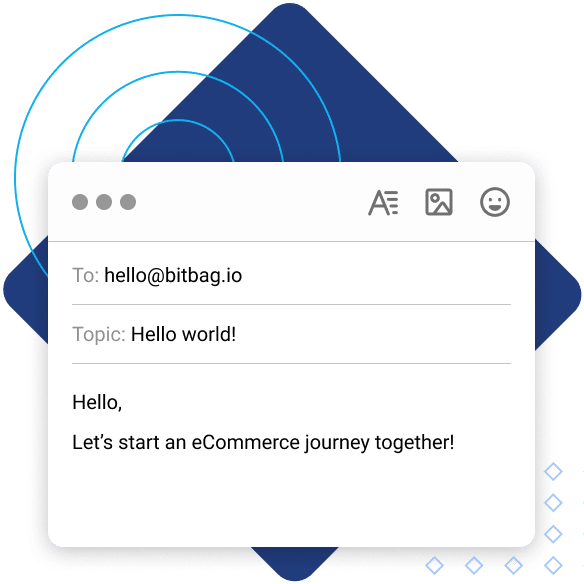 Achieve the growth of your brand. Choose the right Shopware agency. Contact us to know more.
Your advantages with Shopware
Technology and design
Shopware provides users with over 1500 free and premium themes and templates. They are mostly mobile-friendly and can also be individually customized.
Non-technical people can use ready-made templates and drag'n'drop editor to manage relevant data, which significantly facilitates work.
Simple configuration and management of the Shopware store
Access to numerous tutorials and simple instructions and a clear and transparent CMS, easy to navigate, and intuitive makes Shopware one of the best shop management software. for (e)commerce.
Develop your new eCommerce on top of Shopware today!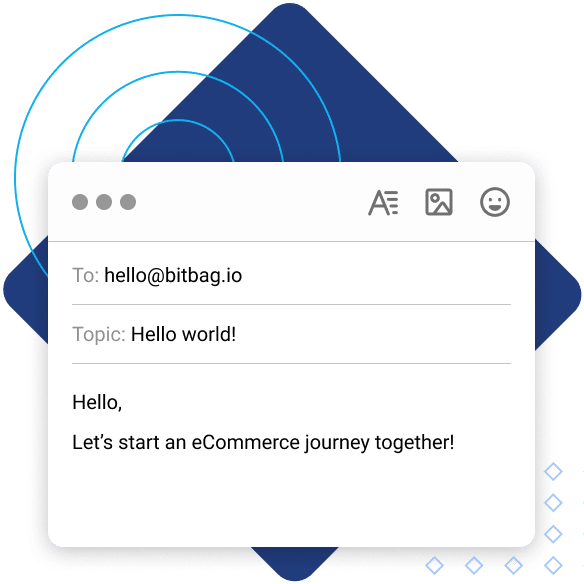 Marketing orientation
You can add meta-descriptions and meta-titles to your homepage and descriptions of individual products in the system. In addition, you can also enter product comments and ratings, which are important factors for a good ranking in search results. There is also a panel for creating landing pages, and building templates that are SEO-oriented.
Shopware community
For almost every relevant topic, whether it's Shopware 5, Shopware 6, plugins, themes, and projects, users help other customers by taking advantage of their first-hand experience. Thousands of discussions with passion have been generated on the forum which led to hundreds of thousands of answers, tips, and tricks.
Summary
Shopware is a flexible open-source tool that allows you to fully adjust your platform to the needs of both the new eCommerce shop and the existing ecosystem. You will create engaging content, tailored to the target groups. You can freely combine various components to create the base for new business models and processes.
If you are interested in an in-depth understanding of the functionality of the solution offered by Shopware or looking for a Shopware agency, you may request a conversation with our specialist who will share his knowledge without obligation.