Can you imagine a world without thousands of complicated platforms for data and experience management? Today dreams come true. The answer is Pimcore. It is designed to face key challenges that Enterprise has today. It's a consolidated platform for MDM (master data management) & PIM (product information management), DAM/MAM (digital asset management), CMS&UX and eCommerce. It's easy to implement both local and the cloud thanks to the use of leading technologies. As an icing on the cake, it's open-source and compatible with Amazon AWS, Microsoft Azure, Google Cloud, and other PAAS distributors. So, if you want to have the upper hand, keep reading and you will know why to choose Pimcore!
Millions of data
First of all, let's focus on product information management software. Why choose Pimcore for that? It gives you an opportunity to get all your product information, sales, and marketing centralized and harmonized. It could be connected to third-party software like ERP, CRM or BI. Let's go deeper into the main features. A key to PIM is a web-based data modeling engine. More than 40 data types handle millions of products. What's more – you can work more effectively when creating an international context with a multi-language administration interface (it provides 20 different languages).
Digital transformation
What about unstructured data like media assets? Pimcore DAM software is much more than just an application- it is really digital transformation with high performance and scalability. It provides a central repository for any type of digital asset and its meta-data. All you need to do is just manage, which is easy and consistent. For your marketing team, there is Pimcore Asset Portal (commercial extension), which is an image library.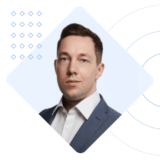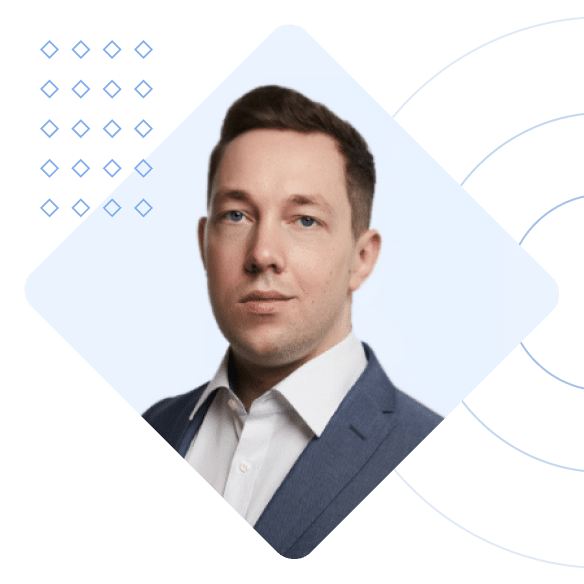 Not sure if Pimcore is right for you? Have a 15 min of FREE consultation and find the best tool for your project.
Content Management System
Pimcore's agile content management system is a platform that integrates content with specified processes. It's the most efficient CMS and marketing platform you've ever seen. Managing, updating or publishing personalized web content now is much easier. Your business is able to create advanced solutions using only one environment for many endpoints (e.g.: web services, mobile apps, social media).
Less time = more time
Pimcore's e-Commerce solution is providing all functionalities you will need in your e-Commerce. It shortens the time of product launch and ensures an astonishing ROI. You can increase real-time sales on many channels in B2B and B2C environments. If you face a challenge that none of the management systems solve, it's the best way to move forward and have more time to take care of all your business.
Technology
Pimcore has been created to meet the expectations of even the most demanding programmers. It relies on leading and modern technologies such as PHP/Symfony, MySQL, Elastic Search, Mongo DB, and Varnish. You can create an advanced web app or just website in a short time. Pimcore is accessed and operated by the user directly in any web browser like Chrome, Firefox, Microsoft Internet Explorer and Safari. It is compatible with any operating system, such as Windows, macOS or Linux. The user-friendly interface is context-sensitive and allows working with data intuitively.
So, why choose Pimcore? Let's meet some numbers! It is used by more than 82,000 companies in 56 countries (e.g.: Audi, T-Mobile, Pepsi, IKEA). One of the largest domestic energy companies, and one of the leading electricity suppliers in Europe – Energa is one of them. Let's see some challenges and numbers.
Challenges
• poor UX of the current solution
• low conversion rate
• bad time-to-market to implement a new product
• high load of service staff forced to contact customers because of incorrectly completed forms
• low percentage (less than 1%) of sales with additional services (which have the highest margin)
Business Result
• 1% to 50% increase in the sale of attractive and extended offers for energy along with complementary services
• 28% decrease in the number of incorrectly filled out forms
• Implementation in 2 months: extremely fast implementation of the system, based on Pimcore, easy integration with internal systems (workflow as well as sales systems)
• Award – Leader 2017 in the Industry 4.0: The project was awarded during the contest "Technobusiness: Leader 2017" in the Industry 4.0 category
Source: https://pimcore.com/
It is an efficient, ready to use and highly scalable internet application. No wonder that even companies included in the 500 largest companies in the world use it willingly.
If you are considering introducing Pimcore into your eCommerce, you can contact us. We will analyze your needs and suggest a tailored solution.