The eCommerce market is one of the fastest-growing areas in the world. Over the years, it has become a key source of income for many businesses. The condition for efficient eCommerce stores is to constantly adapt to the needs of the customer, who is becoming more and more demanding.
If you want to create a business online, one of the first things you should do is familiarize yourself with eCommerce solutions available on the market. Checking if other platforms have something your current one doesn't and choosing the right software are the first steps to success in the eCommerce industry.
This blog will focus on open-source eCommerce platforms comparison.
The popularity of open-source eCommerce platforms has grown significantly in recent years. The market offers many open-source eCommerce solutions for online stores, making choosing the best open-source eCommerce platform even more challenging.
What are open-source eCommerce platforms?
Open-source platforms are very well-known in the IT environment. The solutions are public for the community, which means anyone can develop, improve and modify existing functions. In addition, the community can work on the source code, make modifications, and eliminate any bugs found. As a result, open-source software is constantly updated.
Open-source platforms allow integrating modules that offer different types of payment, delivery, and sales support tools within your eCommerce website. However, keep in mind that open-source e-commerce doesn't mean a free eCommerce platform, so if you don't have programming skills or your own development team, you'll probably need to hire a development agency or freelancer. For example, some integrations will require the purchase of additional plugins and the employment of a software engineer. These will mainly be third-party integrations like ERP, warehouses, accounting systems, inventory management systems, advanced marketing tools, CRM systems, integrations with social media platforms and other external eCommerce software.
Nevertheless, the community appreciates open-source eCommerce platforms as they have become an alternative to closed commercial solutions in building open-source business apps.
Who should choose an open-source eCommerce platform?
The companies that can benefit most from open-source software are mainly:
Small online stores/small businesses which have the potential to develop.
Medium-sized businesses and large eCommerce stores that care about scaling and development.
Stores that look for extensive customization capabilities and have full control over the source code.
Stores that want extensive and advanced features within their eCommerce websites (e.g. want to handle multiple stores).
Check out the multi-vendor marketplace built on top of the open-source eCommerce solution.
Advantages of the open-source eCommerce platforms
No license fee – eCommerce shop open-source is free of charge in the context of a license.
Security – programmers from all over the world constantly check the source code, reducing the risk of errors, and if they occur, they are quickly fixed.
Flexibility – there are many customization options, so extending the eCommerce platform with additional modules, integrations, and plugins is possible.
Thriving community – if there is a problem, you can approach the platform community. Open-source vendors have an official space where developers support system development, and users exchange ideas and report bugs. You may also ask for help in unofficial places like Facebook groups or internet forums.
Updates – open-source platforms are regularly updated, so you do not have to worry about obtaining approval from the software owner for modifications. It ensures faster platform development, security and a lower risk of errors.
Specialists – thanks to the popularity of platforms with a similar technological stack, many companies on the market will help you develop your online store and adapt it to your business needs and industry requirements – expanding the platform with integrations and plugins, updates, bug fixes, etc.
Website design – of course open-source solutions offer the possibility of creating a unique website design, so you can adjust the eCommerce site to your needs.
Disadvantages of the open-source eCommerce platforms
Implementation costs – if you don't have programming skills and technical knowledge, you should consider employing professionals who will help you implement your eCommerce store.
Compatibility – it is possible that the new version of the open-source eCommerce platform will not be compatible with the previous one, which may cause problems with the correct operation of the online store.
Maintenance costs – as the code is hosted on your environment, you should bear in mind additional costs, like hosting and the work of programmers, if you want your open-source eCommerce platform to run efficiently. Remember that it should meet advanced technical requirements – it is usually associated with purchasing a hosting platform dedicated to a given platform.
Technical/dedicated support – An additional fee is usually required to obtain technical support directly from the software vendor.
Open-source solutions: myths and facts
Myth 1: Open-source eCommerce platforms are entirely free eCommerce platforms.
Fact 1: You don't actually pay any license fees for choosing this solution so in that case, you may say it is a free platform. However, if you don't have programming knowledge, you should be able to hire web developers to help you implement and develop your eCommerce, which may generate relatively high costs.
Myth 2: Open-source e-commerce is dangerous and vulnerable to hacking attacks.
Fact 2: As mentioned in the pros, the best programmers worldwide work on software daily. Unlimited access to the source code often makes open-source safer than closed systems – due to the ability to quickly detect potential danger.
Myth 3: Open-source e-commerce is of lower quality than commercial products.
Fact 3: Many open-source systems available in the market are popular in the eCommerce industry. Solutions are publicly available, so many people develop them. Thanks to this, they meet the highest standards. Some open-source products have more advanced architecture than commercial solutions.
Myth 4: Open-source e-commerce products aren't developed
Fact 4: Nothing could be more wrong. Open-source products are regularly developed by large companies that work on their software the same way as proprietary manufacturers. As a software development company, we regularly develop the open-source platforms we work on. We create new advanced eCommerce features that we later share with the community.
Myth 5: Open-source eCommerce store is hard to integrate with other systems.
Fact 5: Once again, nothing could be more wrong. Open-source is often easier to integrate with other systems and programs than closed software (those third-party integrations may cover e.g. inventory management, accounting, etc.). It is due to the source code's openness and modern technologies' use.
6 the most popular open-source eCommerce platform
There are many open-source eCommerce solutions on the market to choose from. Some are more, and some are less known. Therefore, before making a choice, it is worth knowing them carefully. The e-commerce platforms differ in the segment for which they are intended (B2B, B2C), the price of implementation/maintenance, and functionalities. However, regardless of the size of the company, it is worth setting up a platform that will be scalable, efficient, expandable, and will bring benefits.
Below, we present to you the most popular e-commerce platforms:
WooCommerce
It is a free plugin for WordPress site owners. The WordPress plugin provides key features of an online store needed to start an eCommerce business and offers many extensions. WooCommerce is dedicated to the B2C segment. You can download the plugin from the repository or your WordPress dashboard.
Who should choose WooCommerce:
Small and medium-sized stores focused on rapid development and growth.
Companies that are looking for a solution that will be quick and cheap to implement.
Stores that want to achieve a competitive advantage thanks to SEO positioning.
Pros
Easy and quick installation and configuration
Developed community
Seamless integration with other software
A wide range of add ons
Integrated payment methods – WooCommerce Payments (most popular payment methods)
Good SEO tools
E-mail system (regarding order fulfillment)
Cons
Paid extension modules – adding custom features may require developer work/the alternative is premium plugins that are paid.
No direct technical support
The need to purchase web hosting (as most of the open-source e-commerce platforms are self hosted)
It is an advanced CMS that thanks to the addition of an eCommerce functionality lets you add many additional functions to your online store that will improve marketing activities and increase trust in your business.
Who should choose Drupal Commerce:
Small businesses that want to sell online
Businesses with standard needs and look for essential features in their eCommerce sites
Pros
Based on a Drupal Content Management System
Thousands of free modules
Easily adapt your site to the requirements of the search engine
Cons
Complicated updates
Higher entry threshold than WordPress
OroCommerce
It is a solution for producers, distributors, and wholesalers in the segments of medium and large enterprises. It provides complex functionalities that are necessary in the B2B sector.
Who should choose OroCommerce:
Medium and large enterprise customers
Wholesalers, distributors, producers
Multi-channel companies selling in B2B and B2C
Pros
Extensive B2B functionalities
Integrated product catalog
Clear, one-page checkout process
An API-first based approach that is crucial for composing and headless implementations
Built-in CRM system
Cons
Not suitable for small online business
The extensive feature set may require training and learning
PrestaShop
It is a complete, innovative, and effective solution developed in accordance with the open-source philosophy. PrestaShop is one of the most popular open source e-commerce systems. It has an intuitive and accessible administration panel and many built-in functionalities that make it easier to run an online store. Over 200,000 eCommerce stores around the world use PrestaShop technology.
Who should choose PrestaShop:
Small and medium-sized
Companies from the B2C segment with standard requirements
Startups
Pros
Active community and an extensive ecosystem
User-friendly admin panel
Extensive functions for managing the e-commerce store
Great performance
Constantly developed and updated software
Many ready-made templates/themes
Cons
There is some legacy in the code, and by design, you inherit some technical debt which can affect scaling
Limited third-party marketing integrations
No backward compatibility between 1.7 and 1.6 versions
Shopware
Shopware is an open-source eCommerce platform focused on user experience. Its main goal is to provide each eCommerce store with a personalized path and delivers an unforgettable experience to customers. This eCommerce solution is the most popular and fastest-growing platform in Germany, which is also expanding its operations to the global market. It is an open-source platform dedicated to B2B and B2C businesses.
Who should choose Shopware:
Enterprise customers that need unconventional eCommerce functionalities
Stores working in the B2B and B2C sectors
Companies that want to sell globally and focus on online marketing
Want to explore the best eCommerce technologies and deep dive into Shopware? Check out our free e-book – A comprehensive guide to choosing the best technologies for eCommerce
Pros
Large customization possibilities
Offering omnichannel solutions
Intuitive admin panel
"Shopping Experiences" – Extensive CMS that allows creating creative and engaging content
Developed community
Adapted to mobile devices (Shopware PWA)
Flexibility
Cons
Most of the available plugins are commercial (additionally payable)
The on-premise version has 1600 modules, and the SaaS version has 250 modules/applications
Are you looking for a Shopware agency? >>
Magento Open Source
It is one of the most recognizable platforms for building eCommerce solutions. Magento Commerce in an open-source platform (free version). It is designed for both B2B and B2C. The eCommerce platform development can be quite costly compared to other solutions on the market. Magento offers multiple languages and the possibility of integration with multiple payment gateways, providers offering eCommerce support services, marketing automation systems, invoicing, CRM, PIM, ERP, and more.
Who should choose Magento:
Companies that want to sell in bulk
Shops with a complex offer and terms of delivery
Companies that need Enterprise software
Companies with a larger budget
Shops that extend the offer to an individual or B2B customers
Pros
Omnichannel solution
Simplified, responsive interface
Flexibility and efficiency
Established position in the market
Ready-made extensions
Cons
High server requirements
High implementation cost
Sylius
Sylius is a complex headless eCommerce platform that is both flexible and expandable and has unlimited scalability. Thanks to this, you can adjust it to your business goals. Sylius is based on the Symfony framework and includes many reusable components. The platform offers great performance compared to other eCommerce solutions.
Check out our Sylius-related webinars!
Who should choose Sylius:
Large enterprises
Medium-sized businesses that want to develop custom functionality (e.g. multi-vendor marketplaces, enterprise websites, multi store management)
Companies that want unlimited scalability and no limitations
Pros
Flexible and efficient
Infinite scalability
High code quality and excellent documentation
Endless possibilities to personalize
Based on Symfony
High-end coding standards minimize technical debt and provide flexibility
Cons
It requires the work of a web developer, and you cannot "click" the store like on other e-commerce platforms
Mostly technical product – Some functionalities have to be created from scratch
Not for small projects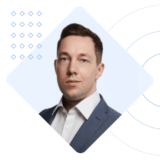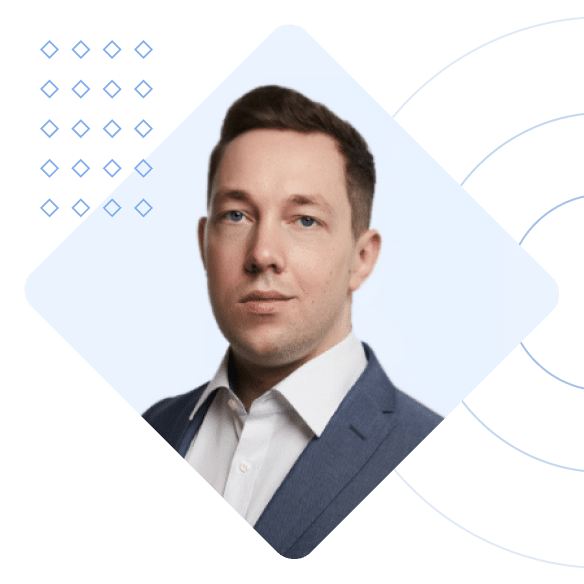 Do you want to build your eCommerce on top of Sylius?
Summary
Deciding which platform to choose is quite difficult. Take the time to analyze the functionalities of the e-commerce platforms and the pros and cons. You should remember choosing the right platform is one factor that guarantees a well-functioning online business. If you are not satisfied with your existing website or you are thinking of building a new platform on the open-source eCommerce solution like Sylius or Shopware, please get in touch with us!
However, if you are interested in a SaaS solution, you will also find a comparison of platforms based on this solution on our blog.