Introduction
Shopware 6 is a modern platform that gains the trust of more than 100 000 clients worldwide. A modern, flexible, innovative system is a perfect tool for companies wishing to meet the demanding market's challenges. Shopware 6 relies on well-known and stable technologies such as Symfony framework and Vue.js. This modern and friendly architecture is a great asset from the perspective of programmers. Shopware 6 is based on the MIT license, thanks to which the various solutions are co-created by the global community.
Quick jump:
Shopware 6 benefits
The platform has some solid sides that bring a lot of value to your eCommerce business's day-to-day running and growth. Benefits for shopware customers:
Multiple sales channels
Shopware 6 gives you the freedom to manage your sales channels. No matter if it is an online store, marketplace, social media, or POS, the Shopware admin area (administration panel) allows you to handle transactions from all these points in one place.
Advanced product management
Shopware has created a dedicated panel for successfully managing product features. It allows you to select the properties for the product configuration. Based on the options chosen, the system will generate a list of all product variants. For each of the product options, you can manage your inventory, price, data or promotions.
In the Professional Edition, there is also the "Custom products" module. It has extensive functionality for configuring and selling non-standard products (e.g. T-shirts with a customer's print).
Advanced marketing tools
Shopware 6 has an intuitive, easy-to-use panel for creating landing pages with many ready-made elements so that you can create a sales channel in a few minutes without any graphic or programming skills.
Digital Asset Management (DAM)
A central place to store graphics, photos, videos and other product files. All documents in one place may influence saving time, especially when the administration of the store is supervised by more than one person.
SEO optimization
Shopware 6 by default allows for completing the meta title parameter, further automating this process for product and category pages. You can also implement "meta description" – short information (up to 160 characters) about its content for each page.
API First
Shopware 6 is a platform based on the API-first approach. It means that you can operate all store functionalities via the API interface. It gives excellent opportunities for integrations with external systems and allows for process automation. The possibilities of integrations can range from marketplaces through mobile applications to IoT or voice search mechanisms.
Shopware PWA
Create e-business tailored to the needs of mobile device users tailored to responsive website technology. Shopware PWA uses modern network capabilities to provide an even better user experience. The use of PWA in a shopware shop can attract potential customers.
Community
Shopware 6 is an open-source platform, which means that the entire community develops it. Developers are eager to get involved in creating plugins, which then go to the Community Store, so you can save time by integrating a finished product with your Shopware store instead of making it from scratch.
Shopware versions
Shopware 6 offers four versions of the software, which differ in the scope of services and prices. They are Shopware Community Edition, Starter Edition, Professional Edition, and Enterprise Edition. As a result, the software can be flexibly adapted to projects of any size.
Shopware 6 Community Edition
This one is dedicated to stores in a local hosting environment. Available as an open-source solution.
Shopware 6 Rise
It is dedicated to B2C/D2C segments. It allows creating unique shopping experiences and growing the brand presence. This version is the perfect solution for people taking their first steps in the eCommerce market.
Shopware 6 Evolve
It is a more advanced version of Shopware Rise, suitable for different business models – B2B, B2C, D2C or even hybrid. It lets scaling your business and allows your ideas to be reflected in a real eCommerce project. It differs from the Rise edition mainly in the following features: technical support from the manufacturer, configurable products, extended sales channels, and CMS functions.
Shopware 6 Beyond
It is the right solution for the most advanced eCommerce projects and for business owners that always go for more. A wide range of functionalities supplemented with comprehensive vendor support will ensure continuous development in international markets and a remarkable customer experience.
Shopware Rise, Evolve and Beyond may appear as PaaS, SaaS or self-hosted.
Conclusion? Every online retailer can find the right solution for their company, whether it's a small start-up, branded store, or an international eCommerce project generating a high turnover. However, it is essential to choose the right solution for your business that also offers the necessary functions.
Want to explore the best eCommerce technologies and deep dive into Shopware? Check out our free e-book – A comprehensive guide to choosing the best technologies for eCommerce
Shopware Examples: Live Shopware implementations
Now, let's take a look at some of the Shopware examples live implementations. Information provided based on Shopware's case studies.
---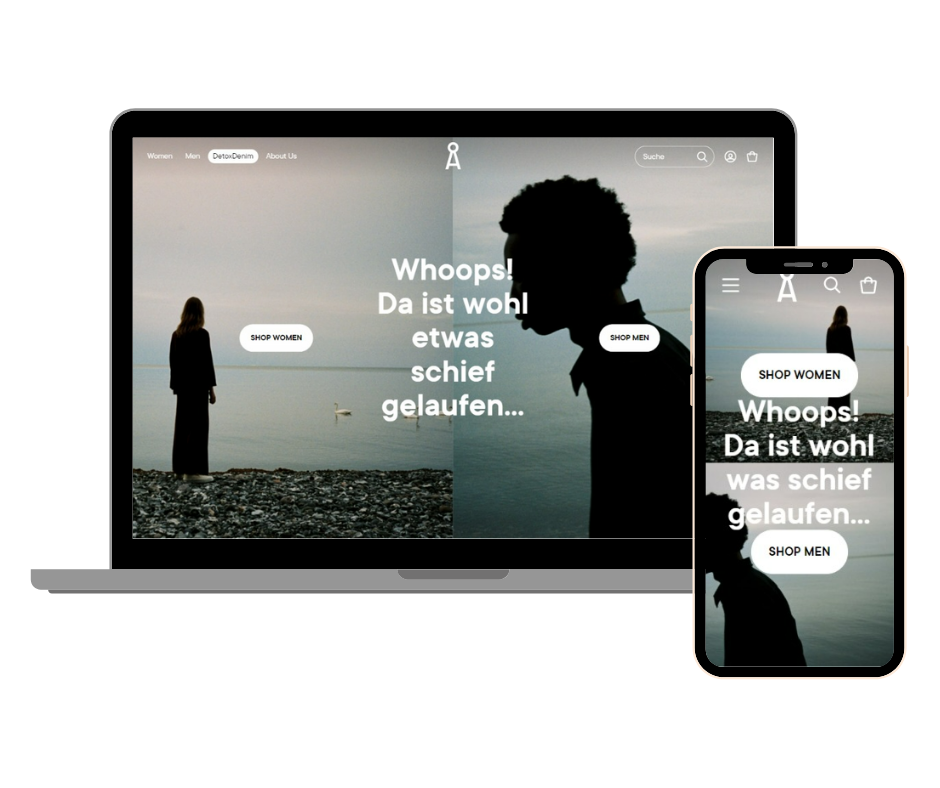 Category:

Fashion & Lifestyle


Type:


B2C
The mission behind the business is fair production, fair pay, and ecological materials. They were looking for cross-channel shopping experiences, emphasizing the mobile experience, as Magento limited them. After migrating to Shopware, landing page generation has become much more comfortable, even without the developers. Connection to the ERP system made returns easier and automated. As a result, they increase their sales.
Benefits:
Increase in revenue and mobile conversion by a good 10%.
Reduced page loading time
The fully automated return process
---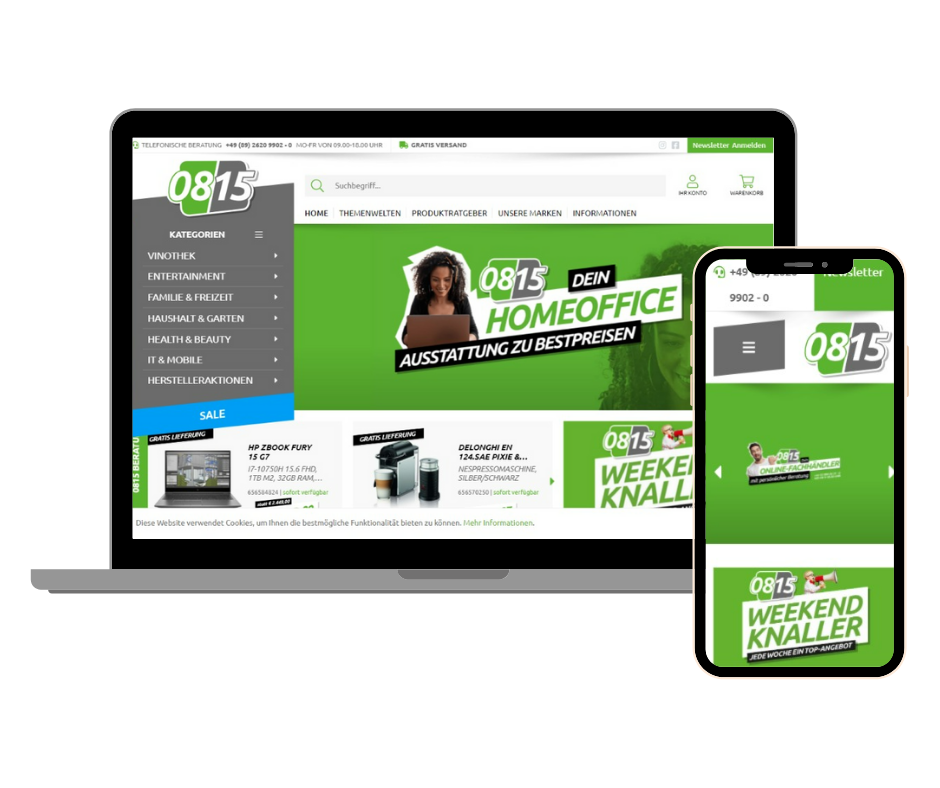 Category:

eCommerce


Type:


B2B &

B2C
From electronics to food with excellent customer service and great prices. Shopware 6 made a difference in integrations, implementation of unique requirements, and setting up the campaigns. Despite more than 40 000 products, the shop presents a high performance. Better customer experience translates into growth of sales and conversions.
Benefits:
20% increase in revenue in Austria, 40% increase in revenue in Germany
2 sales channels in Austria and Germany
---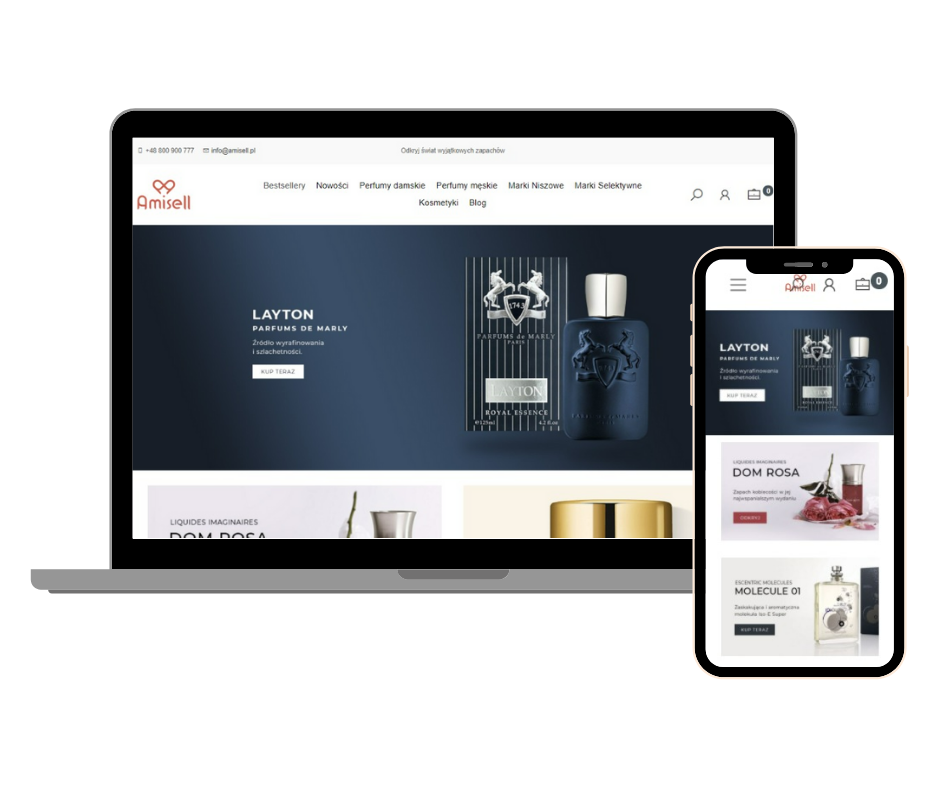 Category:

Cosmetics & body care


Type:


B2C
It is a Polish online perfumery offering a wide range of perfumes at bargain prices. The whole platform was created from scratch on top of Shopware. Attractive content increases the chance of acquiring a customer, so as Shopware is known for its easy content management, the decision was simple. All sales channels in the one inviting and efficient eCommerce platform influenced the business' growth.
Benefits:
Increase of sales and visibility
Average shopping basket value developed about 300 PLN
---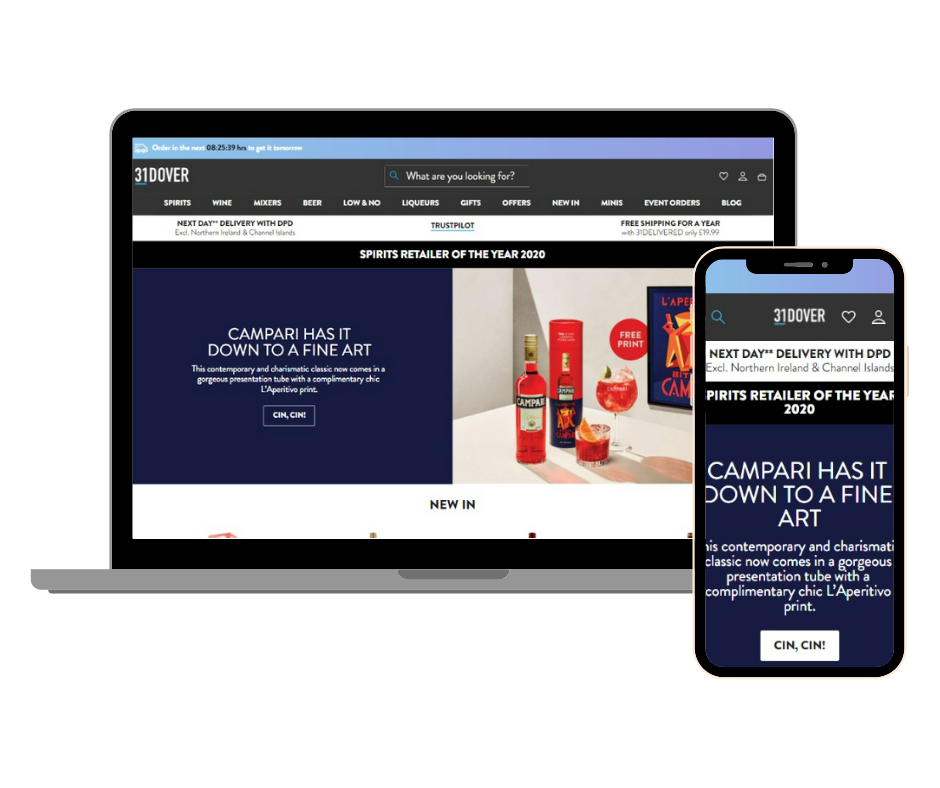 Category:

Online drinks retailer


Type:


B2B &

B2C
The outdated website of this online drinks retailer didn't contribute to the development of the business. Out-of-the-box functionalities and integrations with ERP made Shopware the right choice for online store. Also, the complex B2B business model was covered by Shopware's B2B Suite. Thanks to that, they may set up specified prices for each customer. After all, they have higher conversion rates and better performance, which translates into revenue.
Benefits:
Increased conversion rates for about 30%
12.1% increase of transactions
---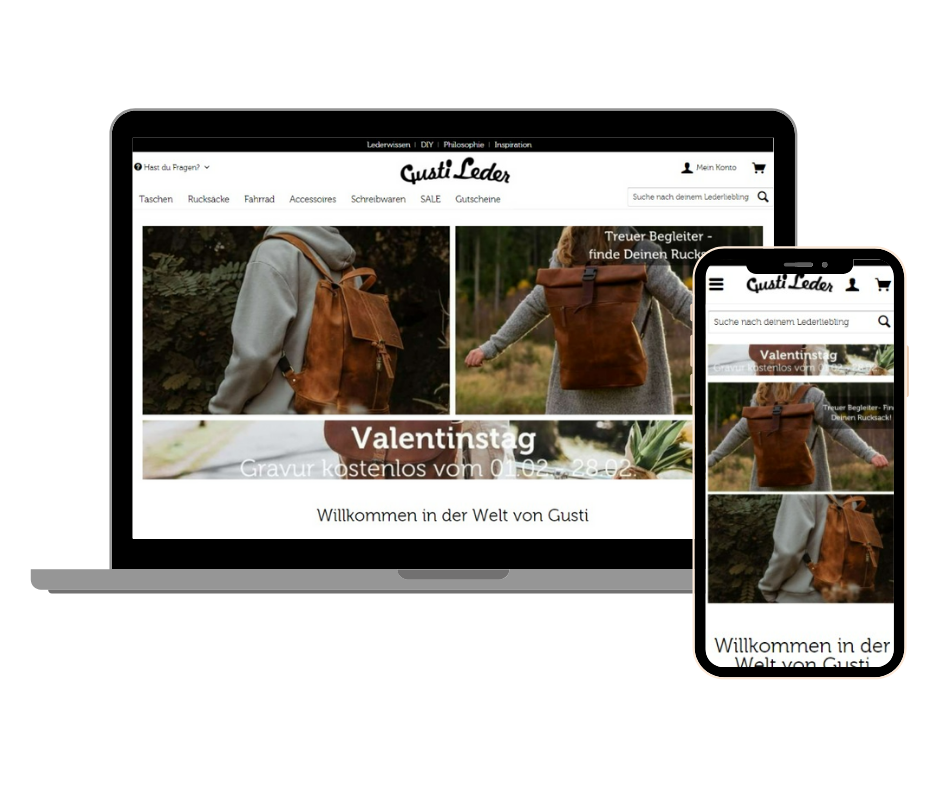 Category:

Fashion


Type:


B2C
Leather goods online shop migrated from Magento to Shopware. Mobile approach, community, and support were the main factors for the business to decide to choose Shopware. They now have no limitations in launching new sub-shops abroad (as they had with Magento). With a great mobile experience, they managed to increase their sales and conversion.
Benefits:
10 different sub shops
Increased conversion rate
International sales
Agile, independent, and inexpensive customization
---
Category:

Fashion/Sports & free time


Type:


B2C
The family business producing sport clothes and equipment was looking for a solution to migrate from Magento, which has an excellent price to performance ratio and good service. Thanks to the centralized administration, they could manage two shops from one panel and set the different roles for each online store. With the premium plugin – Advanced Promotion Suite, they could plan and schedule promotional campaigns, which translated into almost 100% growth sales.
Benefits:
100% increase in turnover and conversion
Integrations with ERP, Single Sign-On (SSO) and CRM
International sales
---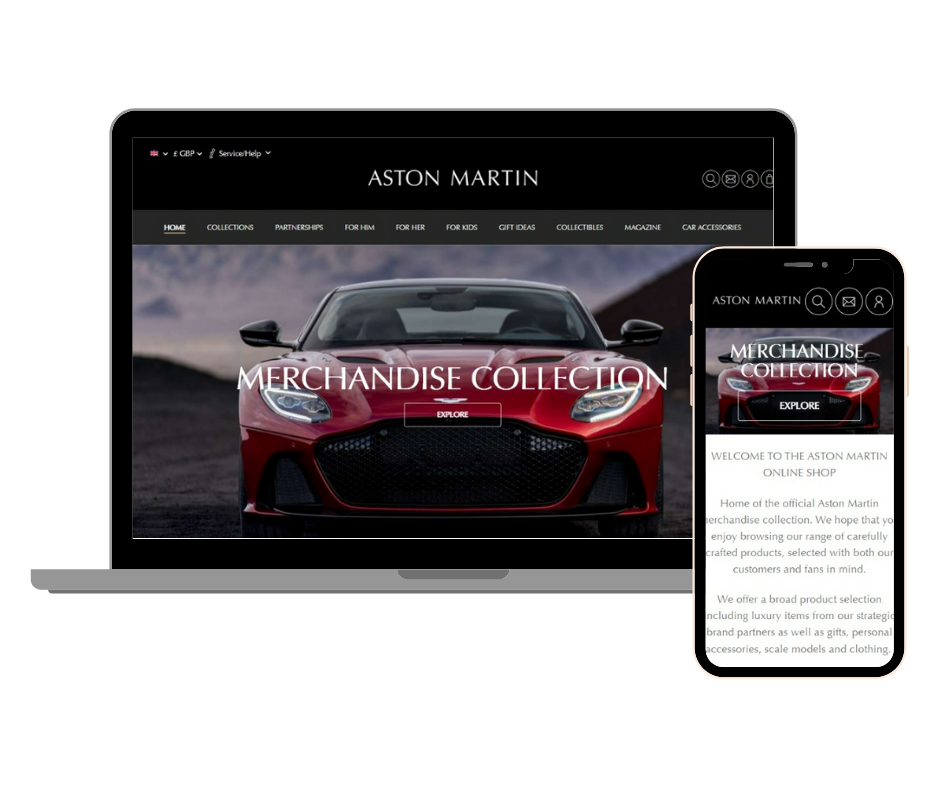 Category:

Automotive


Type:


B2B &

B2C
Something for the Aston Martin fans. An e-shop with branded accessories, translated into four languages. The need for connecting external systems and ease in development were the key factors behind choosing Shopware.
Check a dedicated eCommerce solution for automotive!
Benefits:
Worldwide sales via three sub-shops
Product customization via Custom Products (Premium Plugin)
Connection to ERP and fulfillment system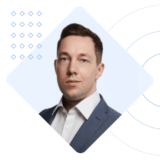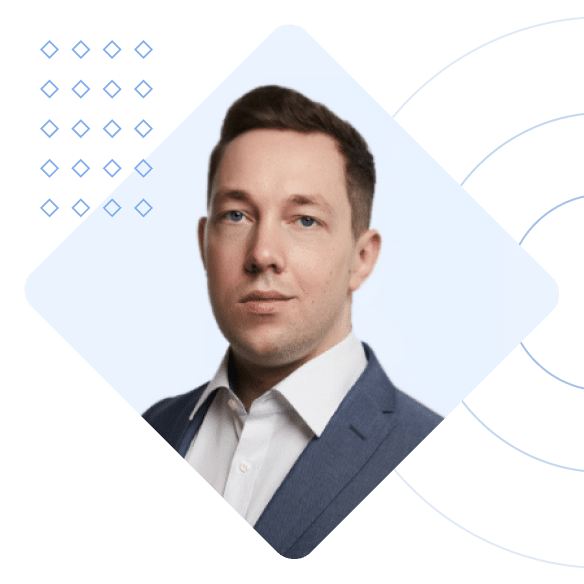 Take a moment and see what you may gain with Shopware. Schedule a free consultation.
Summary
Although the popularity of Shopware is most noticeable in the German-speaking countries, due to its undoubted advantages and growth prospects, it is worth considering an alternative for eCommerce market leaders. Shopware 6 is a future-proof solution focused on business needs and adapted to current trends. The commerce platform is worth recommending for smaller stores and dynamically developing medium-sized companies operating on many markets and many channels.
Rely on the professional technologies
The solutions we offer help customers increase their sales. We choose them with the needs of the changing world of eCommerce in mind, where omnichannel and digital transformation are the keys to success. The Shopware platform is suitable for smaller stores and also dynamically developing medium-sized companies operating on many markets and in many channels. If you are still hesitating whether this is a solution that meets your business's needs and want to know more – contact us.