Digital experiences platforms (DXP) are a crucial technology that will help enterprises with comprehensive CMS solutions. Ibexa DXP (eZ Platform) is a leading PHP CMS based on Symfony. It allows developers to create and design websites and applications. This open-source platform provides flexibility and ease of creation for teams like ours who are used to the Symfony framework.
eCommerce as a platform for online transactions
Benefits of eCommerce system
Scope – Unlimited possibilities in terms of the number of potential clients
Availability – The store is open 24 hours/7 days the week
Automatization– Sales are carried out without employee interference
CMS – Create and manage unforgettable content on a large scale
Benefits of CMS
SEO: It will help you engage more people. – Positioning will increase the number of page views for your website. – Present in one of the most popular media, the Google search engine.
Updates: Simplified site update.
Blog: Building personal relationships. A marketing format that allows you to attract new customers.
Personalization: Deliver personalized content and maximize your revenue.
Traditional content management system limitations
A content management system will give you an advantage when used correctly. When you require advanced tech functionalities, it will only limit your resources. However, traditional content management software is not the best at handling sophisticated business functions.
Without complex integrations and needs, companies' websites don't have to use the DXP software. However, this indeed remains a valuable asset for many industries. With the use of advanced software to content management services are more effective.
Digital transformation – How to build memorable experiences?
Personalized recommendations: Instead of guessing what your client likes, use behavioral analysis based on accurate data
User preferences: Personalize with user choices
Test and measure: Optimize your large-scale personalization strategy
It is necessary to generate immediate interest, which will translate into purchasing decisions. Those decisions are made in every place and at any time. Personalization allows you to reach a specific customer, thus saving time by focusing on the target group.
An example of no personalization is a Lipstick advertisement in a mailing sent to a man.
Digital Experiences – What exactly are they?
---
When you want to eat something, you go to a restaurant. Obviously, you expect that the dish you receive will look as good as in the pictures. However, we all know that reality is different, and the "product" we collect may be significantly different from its description. Effect? Probably the second time we will not visit that place.
---
Digital experience works the same way.
Having a problem with placing an order in an e-store will result that we'll probably choosing another e-store next time. That is why it is so essential to provide clients with the best possible digital experience, which may include:
Hassle-free purchase process
Thoughtful product view
Carefully selected content
Appropriate store design
Customer service at the highest level
Digital Experience Platform
Make the real digital transformation. Reach customers with a specific product, at a particular time and within a particular place.
Today, data is of the most significant value, and controlling them is a challenge to face. Getting information at the right time and place for a specific unit is a priority. The point is to control it, using the least possible human resources. Creation and subsequent process automation may help here.
Digital Experience Platform as a combination of many solutions for effective sales
It may automate the following processes:
sales
marketing
content creation and distribution process (in many languages ​​for many channels)
The average Internet user time is 6 hours. It gives many possibilities but also challenges. During this time, you need to encourage interaction so that the user chooses you, not your competitors.
Today, we can directly send advertising to a specific device. In a few years, shopping from many devices – smartphones, watches, refrigerators will become a standard. The market will win the one who adapts early enough.
Ibexa DXP Platform
Ibexa is a platform that allows building the flow and distribution of data quickly and transparently in the first place. As a result, it enables you to scale your online business in an optimal budget for investments, reducing human labor, errors and increasing return on investment.
You need to create a trouble-free and unforgettable shopping experience. You can do it with the Ibexa DXP Platform.
What will you get?
Unification of brand, product information, and (Ibexa) commerce
Construction of improved customer service in various channels and time.
Content Engine
The content engine makes managing content in different languages ​​very easy for teams. In addition, content localization and translation support allow creating and managing translations in seconds.
---
A clothing brand with online stores in Poland, Great Britain, France – a citizen of any country can order clothes from both: his/her own country and other countries.
---
Headless approach
It enables the integration of various end devices in a sufficiently short time so that you can quickly react to new products on the market.
---
The ability to place orders from many new devices, such as terminals in stores.
---
Reaction to opportunities that appear quickly and briefly with the current market situation (real-time marketing).
---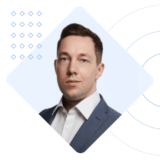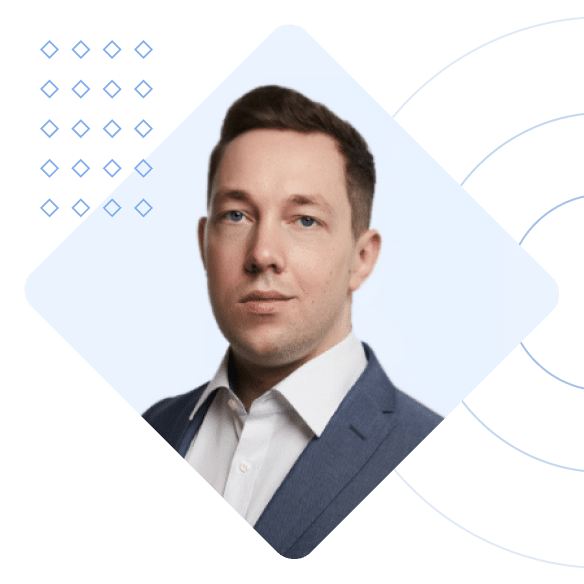 Want to implement Ibexa DXP? Talk about opportunities with our eCommerce expert.
Users and role management
Manage multiple teams and users with individual permissions and custom users' roles.
Customize content access based on language versions, brand, task function, or more.
Limit publishing permissions to streamline quality control processes for large teams.
You can easily set the role for users who create posts and check them. It ensures higher resistance to human errors that may happen after all.
Ibexa Commerce
A quick and user-friendly way to carry out the transaction
Easy access to information about products and the conditions of their purchases on individual channels
Saving users' behaviour to customize subsequent offers
Comprehensive sales models: b2c and b2b (where often we need a very demanding purchasing process)
Easy integration with marketing automation systems, CRM or ERP systems
Friendly interface that encourages clients to return to our store
Personalization
Delivering customer experience is more than just providing excellent content. Each person is different, so Ibexa DXP allows you to have the right content to the right channel or device at the right time.
Appropriate personalization of the website
Maximizing revenues through appropriately selected product recommendations based on real user's data
It suggests what content to build up (recommendations for creating content increase the engagement)
Collecting data about online users (websites visited, interests, geographical data)
Website Factory
Quick creation of landing pages,
E-mail acquisition and segmentation
Page builder – you don't have to wait for IT; you can make a page from blocks
Application Engine
Built-in interfaces to connect with other GraphQL devices, REST APIs allow for quick integration with various systems/devices/applications.
It is a popular and standardized solution for creating web applications. – Made in PHP, which stands for 80% of all websites, so it is easy to find programmers.
Top advantages of a DXP for eCommerce websites
Digital experience platform like Ibexa is in need of companies that CMS does not work. DXP is an important step forward and makes work a lot easier. The design is seamless and allows providing an effortless user experience. There are many advantages of choosing the Ibexa DXP solution; however, we differentiate the four most important ones:
Experience and reliability
Over 20 years of experience can make you sure that your project will be supported for a long time. During that time, Ibexa Experience, Ibexa Content helped many companies grow their business and developed many functionalities that are currently out of the box for everyone who wants to start their project.
Everything in a single platform
Integrate less and save the resources with Ibexa DXP for a rapid digital transformation.
Ibexa DXP is a combination of Content Management System, Ibexa commerce, Personalization, and PIM system out of the box. Each functionality in one app lets you be ahead of the competition from the beginning. The scalability of the project is just a matter of imagination.
Easy-to-adapt technology stack
It makes you develop new features at a low cost.
On top of that, an active and engaging community with more than 1000 developers helps each other on Ibexa Slack. It not only gives the possibility to find a proper team for your project but also guarantees support.
Extended functionalities
Highly extended Admin UI allows you to make things rapidly. For example, Site Factorymakes you create websites within just a few mouse clicks, and headless CMS makes it easy to share your content among other services, such as mobile applications or websites. By choosing the Ibexa Digital Experience Platform, you have an all-in-one platform that customers love.
Let us help with your next project
As we are partners of Ibexa, we implement projects based on eCommerce technology with Ibexa DXP. We know that practice makes perfect; that's why we continuously create independent and original solutions that expand our competence and facilitate the functioning of online businesses. In short, sharing is caring. That is why our work's passion makes us one of the leading suppliers of open-source plugins.
We can customize the work required to implement the Ibexa DXP with a flexible approach. In addition, we can complete all aspects of software design, user experience implementation, and backend maintenance. Contact us if you need any help creating digital experiences, integrating Ibexa, or looking for more insights.