eCommerce is one of the fastest-growing industries in the world. Many new online stores are created every year, but most of them disappear after a while. The reason for such a phenomenon may be the bad preparation of entrepreneurs to enter the market and bad marketing tactics. Behind the success of any business, especially in an industry where the competition is enormous, is a thorough market analysis and selection of appropriate tools, including marketing tools that will contribute to the company's development, stand out from the competition, and, finally, succeed.
In this blog, we will focus on digital marketing, which takes many forms, including social media marketing, paid search ad creation, SEO strategy, content marketing strategy, influencer marketing, and email marketing.
What is eCommerce marketing?
eCommerce marketing or internet marketing is conducting marketing activities through a global network. The method and time of communication are particularly attractive, as well as the ease of obtaining information about the client, expanding the new target audience, and making cooperation with external partners more flexible.
Marketing activities in eCommerce are especially important. They help in customer retention and acquiring new customers who, thanks to the tools used, will then become regular customers. Most of the eCommerce marketing activities are aimed at the customer from the moment of purchase to the moment when he thinks about the next one after the first purchase. Marketing plays the greatest role in the first stages of the purchasing process, i.e., in building brand awareness and attracting customer interest. Creating a marketing plan is a strategic component of a business plan.
The first step – prepare an eCommerce marketing strategy
If you want your online store to be popular, have many customers, and be able to develop, you need to make people get to know it, remember it, and most importantly, keep them coming back. It will be important to prepare an eCommerce marketing strategy that is associated with:
defining the target audience and its needs
choosing communication channels
analyzing the activities of the competition
Buyer persona and communication
In an eCommerce business, it is important to identify who your potential customers are in order for your target audience marketing efforts to be effective. Buyer Persona combines demographic and psychographic data. Market research should be carried out, and the age, gender, social status, interests, place of residence, education, and marital status should be determined. When creating it, you should focus on the needs of the recipients in order to satisfy them on the Internet with the help of published content. We may use competitors' social media to search for information and see how people view their profiles, as these could also be our potential customers. You should follow the profiles of these people, view photos, what they publish, and what websites they like. You can also follow internet forums from which we learn about problems, requirements, and expectations regarding the things we sell in our store. Remember that if your assortment is wide and varied, there may be several buyers, and each of them should be addressed with different messages.
Also, try to find something that will set you apart from other eCommerce websites and say it in advertising messages, for example, abroad shipping, many payment methods, discount for first shopping, loyalty program, or ecologic packing.
Thanks to all this information, you will be able to choose the appropriate language and effective messages that will reach and attract the attention of recipients. Remember that there is no room for speculation in marketing. If you want to attract customers and increase the number of orders and turnover, everything you do should be supported by market research, competition analysis, and your knowledge of the industry.
Marketing goals and tools
When you have the definition of a target audience, you should focus on goals that must be specific, measurable, realistic, and defined in time. The goal may be, for example, to increase sales by 15% by the end of the year. It is important that the goal has the above-mentioned characteristics because only then will you be able to control whether the actions and tools you use to achieve it are effective.
When you have goals, you can choose the marketing tools that will help us achieve them. In eCommerce marketing, you should use different marketing channels, but what you choose depends on your budget, resources, time, target customer, and eCommerce marketing plan.
The following article will describe the most popular and effective ways to develop your online store through a marketing plan and give you some eCommerce marketing tips.
Digital marketing
Digital marketing is the dissemination of information about the brand and its promotion on the Internet through various marketing channels. The goal is to send the recipient a specific message that will convince them to enter our eCommerce website and make a purchase.
The marketing channels you can use are:
company website (content marketing)
social media (social media marketing)
email (email marketing)
paid advertising (Google Ads, Facebook Ads)
search engine (SEO strategy)
So, let's dive into the above-mentioned types of digital marketing.
Content marketing
Content Marketing is one of the marketing strategies. It is a process of creating valuable content that responds to customer needs. Its task is to achieve the company's business goals and match the consumer insight, i.e., the need of the target group. Monitoring, listening to the community and dialoguing with the consumer on social media play an important role here. The content should evoke emotions, educate, provide entertainment and sell the lifestyle created by the brand, which gives us a chance to gain loyal customers and lead generation.
Online store owners base their content marketing mainly on product and category descriptions. Of course, it is very important for website visitors that the descriptions are accurate and contain the necessary information.
If you run a fashion eCommerce store, make sure that the description includes information such as composition, product dimensions, model dimensions, size of the product that the model is wearing, size table, washing method, and country of production. The content is also photos and videos, so remember about good quality photos that show the product – use 360 ​​photos that show it from all sides or record a short video.
However, if you want to take your eCommerce to the next level, you should also think about other ways to deliver content to your audience. One of the best known is the blog – the good news is that most eCommerce platforms allow creating content via a CMS.
Check out our CMS plugin for Sylius-based eCommerce >>
What to write about?
We've established that it's worth running a blog, but now ask yourself what you want to write about. The entries you will create must be consistent with your eCommerce platform and the products you sell there.
At this stage, you can use the information you have thanks to the eCommerce marketing strategy in which we have determined who our recipients are, what problems they have, and what questions they most often ask. So we can create entries:
presenting a problem that our product solves
distracting doubts, e.g., facts and myths about the product
answering frequently asked questions
It is also worth creating content presenting: brand history or news and interesting facts from the industry.
You can create content yourself or outsource it to a marketing agency that offers copywriting services. When deciding on an agency, it's important to give them all the essential information so that the content is qualitative and effective. However, if you do content marketing yourself, remember to:
regularity of publication
placing keywords in the content
blog posting on social media platforms to increase eCommerce site traffic
SEO – search engine optimization
Now that we've covered content creation, we can briefly introduce SEO, which is website optimization to increase visibility in search engine results and website traffic.
This topic is very extensive, but the activities include:
Keyword research, which we can then place in the content
SEO audit
Building a link base (link building)
SEO-related activities are free, so if you do not have a large budget for brand promotion, we should be even more interested in it. If you optimize our website well, you will be displayed higher in the search results. It will help to increase your traffic and then perhaps improve your sales results.
Social media marketing
This is the type of marketing that involves promoting your business and generating traffic using social media platforms like Facebook, Instagram, Linkedin, YouTube, Twitter, and even TikTok. Depending on the chosen platform, the activities will differ. A well-planned marketing strategy can help in lead generation and increase the conversion rate.
If you run eCommerce, you should make friends with social media, as they have many advantages that will help you succeed. When entering the market or wanting to acquire new customers, you should remember about:
Building brand awareness
Building relationships
Educating about the product or service
Standing out from the competition
Encouraging sales
It is very important to follow the order indicated because building brand awareness and relationships with potential customers is necessary to move on to the remaining 3 steps. A fanpage will be perfect for this, as you will be able to create content, presenting your brand, product, brands benefit and establish relationships with recipients through posts with contests, questions, etc.
Remember, you can't attack recipients with advertising/sales posts if they do not know you and do not trust you, even if your product is widely liked and willingly bought.
This is best illustrated by a situation when a person you do not know approaches you on the street and wants to sell you electronic equipment of a well-known brand at a great price. Will you buy it? Will, there be any doubts in your head "whether the equipment is original," "what if he wants to deceive me," "I don't know this person, I don't trust him," etc.
You can see now how important it is to gain the trust of your audience if you want to have customer loyalty.
What else do you have to remember when using social media marketing?
Choose the appropriate platform where most of your potential customers are located.
Prepare a publishing plan that attracts customers.
In your posts and ads, remember to engage Call To Action and link to landing pages.
You can create marketing campaigns using paid advertising, for example, Facebook Ads, Google Shopping Ads (at one time Google Adwords), and generate sales.
Influencer marketing
Influencer marketing is a phenomenon that has emerged with the growth of social media. Today, it is one of the marketing tactics and effective ways to gain publicity about a given brand. It consists in establishing cooperation with social media influencers, i.e., people who have an impact on specific social groups. The cooperation of a given brand with an influencer takes various forms, but it always consists of the fact that the creator of the Internet creates valuable content with this product/service and does online advertising.
Email marketing
Email marketing is another eCommerce marketing strategy. It is a form of direct marketing to communicate between the brand and the consumer for whom the email is used. Email campaigns are very important in eCommerce businesses because they allow you to create relationships with customers, increase their loyalty, build a brand image and sell.
Types of emails
Newsletter
It is dispatched at regular intervals and should contain valuable and interesting content related to the brand that will educate the market and inform about new products and promotions.
Mailing
These are messages whose main purpose is online sales of a product or service. They should be transparent and contain aesthetic graphics and a call to action button indicating the page where the recipient can make a purchase. In this type of email, the content is mainly about a few facts about the product/service. The task of mailing is for the recipient to click and go to the eCommerce website.
Welcome emails
These types of emails are sent automatically to the user after adding his email to the database, e.g., when subscribing to the newsletter. Such a message may include questions about customer preferences, the frequency of receiving the newsletter, a description of the benefits that the user can count on, a discount on subsequent purchases, a list of the most frequently purchased products, and a brief description of the store/company activity.
Emails that increase commitment
They are sent to the customer after the purchase with a product or service satisfaction inquiry. Such an email may also contain useful advice on how to use a given product or a request for a review.
Birthday emails
This is a good way to build a relationship with your current customers. In the message, we can put wishes and a discount on subsequent purchases. This type of email will prove useful in B2C relations and will contribute to increasing customer satisfaction.
Reactivation emails
These are messages sent to customers who have stopped buying or visiting a given website. Their content usually includes such slogans as "We miss you," "I miss you," and "Hey, it's not the same without you."
Emails saving abandoned shopping carts
They are sent when the customer adds a product to the cart but does not complete the transaction. This is very important when running an eCommerce business. People often need an incentive to make a purchase or have been distracted by something while placing an order and forgotten to finish. In this email, you can offer help in making a selection, provide a contact if a customer would like additional information, or remind you that the products are waiting in the basket. The benefits that await the user are often mentioned, such as free delivery, one-day delivery, personal collection, and free return.
You can learn more about email marketing from our blog. In addition, we know how important it is in eCommerce, so we have created the Sylius MailChimp plugin, which will facilitate its implementation.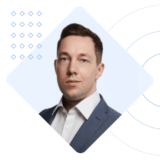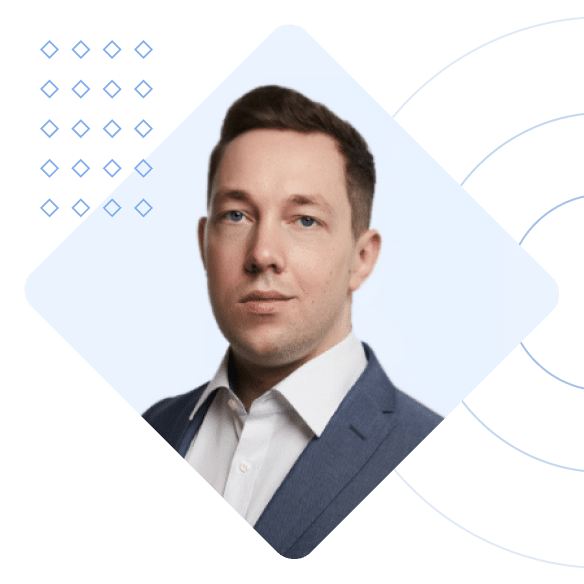 Have an idea for your eCommerce, but don't know where to start? Choose a workshop and build your plan with us.
Summary
All the tools eCommerce marketing tactics described above are effective, but you should keep our marketing strategy in mind when choosing them. It is important to match them with our eCommerce business goals and target audience. The implementation of a marketing plan takes time, patience and knowledge to bring the desired result.