There are many eCommerce solutions on the market that differ in features, software, price, maintenance costs, and support.
Whether you're just starting your online business or already have a thriving business, you're sure to find a platform that meets your needs.
But how to choose the perfect solution with such a wide choice?
In this blog, we will focus on the aspects you should consider before you start your search, important eCommerce platform features, and we will present platforms for small, medium, and large businesses with their description, functions, pros, and cons.
What is an eCommerce platform?
To put it simply, an eCommerce platform is software that offers the necessary tools to run an online store but also has a number of other advanced functionalities. The eCommerce platform allows users to adapt it to the needs of a specific online business, thanks to the available extensions and the ability to create their own integrations/plugins. Because it already has basic business management tools, the eCommerce platform significantly reduces the time needed to move your business online compared to creating dedicated software from scratch, which is not a simple or quick process.
However, it should be remembered that the best eCommerce platforms differ in functionality, price, type of software, purpose, maintenance costs, and development opportunities.
eCommerce solutions come in various forms, ranging from open-source, software-as-a-service (SaaS) models to dedicated or licensing options. Each type has its own advantages and disadvantages and may be better suited for different businesses.
Open-source eCommerce platform
An open-source platform is an eCommerce software that is freely available to the community. This means that anyone can develop, improve and modify existing features. The community can work on the source code, modify it and eliminate potential errors. Therefore, the software is regularly updated. In the case of those types of platforms, you have to take care of web hosting.
Additionally, open-source platforms allow you to integrate modules that offer different tools for payment, delivery, and sales support on your eCommerce site.
SaaS eCommerce platform
SaaS is a cloud-hosted eCommerce platform. Platforms based on this solution allow the use of ready-made templates, which is why it is a relatively cheap option that allows for quick implementation. In the case of SaaS platforms, the client does not have the software on its servers but rents it from a given provider that manages the infrastructure and hosting system and provides automatic updates. In addition, people using SaaS platforms usually do not need technical skills to manage an eCommerce store.
The SaaS platform works on a subscription basis. It means that as long as the user pays the subscription set by the provider, he can use such a platform.
Dedicated platforms
Dedicated platforms are created by the programmer from scratch for the individual needs of the eCommerce store. A solution of this type requires long-term and reliable cooperation with the creator because the source code created from scratch is often maintained by only one company. This solution will work well for stores that have specific needs and need personalized functionalities. However, remember that this eCommerce solution generates high costs and time-consuming implementation, but you will get the best eCommerce platform for your business.
Licensing platform
Licensing platforms will be a good choice for a large online store and enterprise eCommerce because they have extensive software, a full range of eCommerce features, and the most technologically advanced tools that enable e.g. multi-channel sales. Licensing platforms offer advanced promotional tools, support for omnichannel processes, speed, a very high level of data security, and system scalability, which means no restrictions, e.g. selling unlimited products. The disadvantage of this solution may be a long time and high cost of implementation. In addition, you need to buy a license (depending on the chosen solution, the cost can range from several dozen to even several hundred thousand per year) and organize a team of developers, freelancers or hire an agency to take care of the system.
Things to consider when choosing your eCommerce platform
If you are looking for an eCommerce platform for your online business, it is important to consider several elements. We have listed the most important ones below to help you choose the best eCommerce platform for selling online.
The size of your company
Which platform is right for you depends on the size of your online business. The market offers many eCommerce solutions, but choosing the right one depends on the type of store you want to run. First, you need to specify the volume of the catalog, i.e. the type and number of products you want to sell. An online store with 500 standard products will have different requirements than a store with 3,000 products with complex parameters (i.e. car parts).
Learn more about solutions for the eCommerce for automotive >>
Budget
When choosing an eCommerce platform, you should also remember about the budget you have and choose one that will meet your capabilities. It is worth making sure how much is the cost of implementation, web hosting, platform maintenance, additional modules and what the technical support looks like. Depending on the type of software, support may be provided at a subscription price (SaaS), or you will have to look for it on your own or use community help (open-source).
If you are just starting your online business and have a limited budget, it is worth focusing on subscription solutions such as SaaS platforms. The user pays a monthly subscription that provides updates, technical support and bug fixes. An additional advantage of SaaS is also quick and easy implementation because you don't need technical skills and scalability of the platform, which is ensured by various subscription variants.
Popular SaaS eCommerce platforms: BigCommerce, Shopify, Salesforce Commerce Cloud.
However, if you have a larger budget and a team of programmers, or you can afford to hire an agency, it is worth paying attention to open-source, dedicated, or licensed platforms. They will give you greater control over the code, scalability, performance, extensibility, and functionalities tailored to your business needs and industry specifics.
Popular Open-source eCommerce platforms: Shopware, Sylius, PrestaShop.
Integrations and plugins
Most eCommerce platforms provide a basic online store with the necessary features, but if you want a complete online store that is tailored to your business needs, you should take care of integrations and plugins.
Before you decide on the eCommerce platform, check what extensions it offers and its cost. Some plugins may be free, while some may be additionally paid. Also, pay attention to whether the given platform gives you the ability to personalize and independently create the functionalities you need (source code availability.
Scalability of the eCommerce platform
Another important aspect is scalability. You should remember that over time your business will grow. Therefore, when choosing an eCommerce solution, it is worth choosing a platform that will offer the possibility of development and expansion with new functionalities when the turnover and number of customers start to increase, as well as useful functions for foreign sales.
Choosing the right platform at the beginning can save you time and money, which could be difficult if you need to transfer your eCommerce business to another platform.
Responsive and friendly design
If you want to reach as many customers as possible, your eCommerce website should be adapted to mobile devices. Nowadays, it is an essential element that you should take care of. There are some ways that will allow you to adapt your online store to mobile devices.
First, you can do it using PWA (Progressive Web Application), which is a web-based app built on standard web technologies, i.e. HTML&CSS combined with JavaScript, Vue.js, React, or Angular. These applications load like regular websites, but their functioning is very similar to native applications. For example, they display notifications, work offline, and can use device functions (e.g., camera, geolocation, gesture navigation).
On the other hand, if you have a bigger budget, you can create a dedicated mobile application, which users can download from App Store or Google Play.
However, the fastest way to ensure mobile-friendliness is to choose an eCommerce platform that supports RWD (responsive web design).
An eCommerce platform that supports RWD will enable you to create a website optimized for all devices, ensuring that your customers have the best possible experience when they visit your store. Nowadays, the best eCommerce platforms will have some form of RWD support, so you should be able to find a platform that meets your needs.
Another issue that should be paid attention to is the appearance and functionality of the eCommerce site, i.e. user experience. The modern consumer usually chooses a clear and intuitive eCommerce site with a well-organized purchasing process and simple payment processing. Therefore, to choose the best eCommerce platform, check what themes and functions the platform offers and how they can be expanded or adapted to your industry and product offer.
Positioning and SEO tools
Online stores are worth positioning. It is about raising the page's position in the free search results using keywords (e.g. in Google). Thanks to this, the domain gains greater visibility, which can lead to higher organic traffic. Therefore, it is important whether the platform has SEO tools that give the opportunity to:
Add a blog to your site
Edit the URL
Add alternative (alt) descriptions in images
Edit the title and meta description
Edit the H1 header without changing the page name in the menu
Edit the 404 page
Have an internal search engine for users
For example, if you run your eCommerce store on WordPress+WooCommerce, you may check the WordPress plugin YoastSEO. It is a useful tool that monitors activities, suggests and indicates areas that are well optimized in terms of SEO and which still need to be improved.
Security of eCommerce platform
When creating an online store, you should also take care of data security. Modern customers are very sensitive to suspicious sites where they can be deceived. Lack of security may result in loss of customers and a lack of credibility and trust on their part. If you want to secure your eCommerce website, you should:
Get an SSL certificate
Choose trusted payment gateways
Take care of the access control layer
Install only verified plugins
Keep your site up-to-date with the latest security patches, and have a regularly scheduled security audit to check for any vulnerabilities
Important eCommerce platform features
If you want to start selling online and have your own online store, remember a few useful functions to bring the platform to a higher level. Below, we present functions/integrations which are worth paying attention to if you want to have a complete online store.
Payment gateway integration
Offering multiple payment options is the foundation of a good eCommerce platform. Choice, convenience and time are very important to customers today. They usually want to make purchases quickly using their favorite and proven payment gateways. Therefore, in addition to a traditional transfer, it is worth providing popular payment options and providers in a given country. They can be, for example, Apple Pay, Google Pay, Payu, BLIK, PayPal, iDEAL or Klarna.
The lack of popular payment gateways may be why more shopping carts are abandoned.
Email marketing
Email marketing is one of the digital marketing tools. Email marketing is a direct form of marketing that allows you to build customer relationships, increase customer loyalty, build a brand image and sell.
Email marketing is one of the most effective marketing strategies because it allows marketers to reach a large audience in an efficient way, so the return on investment (ROI) can be significant. With the right strategy, email marketing can help increase brand awareness, generate leads, and drive sales. Additionally, email marketing allows marketers to track customer engagement and determine how successful their campaigns are. By measuring the effectiveness of email campaigns, marketers can refine their strategies and ensure they are providing the most value to their customers.
To speed up this process, it is worth integrating the platform with an email marketing tool, e.g. MailChimp.
Shopping cart and checkout
The shopping cart is an integral part of any online store. Like an eCommerce website, the shopping cart must be functional, intuitive and clearly guide the customer to the next step. Customers treat the shopping cart not only to store products they are about to buy but also as a wishlist (if there is no such function) or a product comparison engine. It is, therefore, worth making sure that the shopping basket allows you to modify the order from the basket level, e.g. quantity, size, color, etc.
Once you've taken care of your cart, focus on the checkout page as well. As we mentioned earlier, convenience and time are important to customers when shopping online.
One of the possible solutions is to use One Page Checkout. It is an eCommerce functionality that consolidates all the necessary steps in the purchase process into one page, i.e. data, selection of payment and delivery options. It eliminates the need for customers to navigate through multiple pages and reduces the amount of time they have to spend on the checkout page. It may help to increase customer satisfaction and reduce cart abandonment rates.
Built-in search engine
A powerful search engine can help increase sales by enabling customers to quickly and easily find the items they need.
A well-designed search engine should offer additional features such as filtering and sorting options, autocomplete, related searches, and more. It helps keep the site organized, making it easier for customers to browse and shop.
If an online store has products in different variants or complicated parameters, a powerful search engine can be a great asset. It will increase the chances that the customer will find the right product and make a purchase.
Customer support and chatbot
Customer support is a very important element if you want to create a complete online store. Thanks to the use of chatbots, helplines or customer service in the form of email, you will be able to build relationships with customers, gain their trust and answer their questions. In addition, chatbots allow you to help the customer at any time of the day or night, thanks to which you can be sure that the customer is taken care of and has received the expected help.
Content Management Systems
A Content Management System (CMS) is a software application that allows users to create, manage, and modify digital content such as text, graphics, videos, or audio files. Content management systems have become an important tool for businesses and organizations to maintain their websites effectively.
They provide users with the ability to quickly and easily store, organize, manage and publish content while managing the underlying code and ensuring that the website is functioning properly. Additionally, content management systems often include powerful tools for SEO (Search Engine Optimization), allowing websites to be more easily found by search engines.
The most popular eCommerce platforms compared
There are many popular eCommerce platforms on the market, each with its own advantages and disadvantages. These platforms differ in functions, price, target customers and can be a great asset for any business looking to start an online presence. With the right/best eCommerce platform, businesses can create an engaging, functional, and cost-effective online store.
Below you will find a subjective overview of the most popular eCommerce platforms intended for small, medium and enterprise businesses.
The best eCommerce platforms for small businesses
Shopify
Shopify is easy to use flexible and fully customizable SaaS eCommerce platform. It provides merchants with all the tools and features necessary to build and manage a successful online store, sell online on many platforms and have a store adapted to mobile devices.
It will be perfect for small businesses to build and manage their own online stores. The platform is packed with features and tools that help to make it easy for users to create a professional-looking, fully functional online store. It is also highly scalable, allowing businesses to grow as their online presence grows and their customer base expands.
Key functionalities
Free (and paid) templates and apps
Shopify payments
Shopify blog
Experts from around the world who can help set up, design, and promote your store
Dedicated support team
Pros
Fast process of setting up a store
Intuitive and easy to use
Customizable templates
Extensive app store
Security and performance
Cons
Sales commissions
Limited content management
Limitations in customization (requires specialist knowledge)
Free trial for 3 days
Basic – $24/month
Shopify – $69/month
Advanced – $299/month
Shopify Plus – $2000/month
Thanks to various subscription options, the platform will also work well for medium, large, or enterprise businesses from the B2C sector.
WooCommerce
WooCommerce is an open-source eCommerce solution. It is a free plugin for WordPress site owners. The plugin provides key features of an online store and offers many extensions. WooCommerce is dedicated to the B2C segment.
WooCommerce allows even novice users to set up and run their store quickly. Furthermore, its wide range of third-party plugins and themes, as well as its extensive support network, make it an excellent choice for small businesses looking for a solution that will be quick and cheap to implement and that want to achieve a competitive advantage thanks to SEO positioning.
Key functionalities
Feature-rich eCommerce shopping cart
Warehouse management
Easy shipping
Sales reports
Customer management
Pros
Quick installation and configuration
Developed community
WooCommerce Payments
Good SEO tools
E-mail system
Cons
Paid extension modules – developer work required/alternatively paid premium plugins
No direct technical support
The need to purchase web hosting
PrestaShop
PrestaShop is an open-source solution. It has an intuitive and accessible administration panel and many built-in functionalities that make it easier to run an online store. Over 200,000 eCommerce stores around the world use PrestaShop technology.
This platform will work for companies from the B2C segment with standard requirements and startups.
Key functionalities
Adapting the store to your needs (templates, functions)
Catalog management
Payment and shipping management
Ability to create marketing campaigns
Availability of different languages
Features supporting SEO activities
Pros
Active community
Plenty of PrestaShop add-ons
Intuitive administration panel
Extensive functions to manage your e-commerce store
Ready-made templates/themes
Cons
There is some legacy in the code, and by design, you inherit some technical debt which can affect scaling
Limited third-party marketing integrations
No backward compatibility between 1.7 and 1.6 versions
The best eCommerce platforms for medium/large businesses
BigCommerce
BigCommerce is a SaaS platform that allows you to create a professional eCommerce website. Thanks to all the tools offered and great flexibility, users can create their eCommerce space that will deliver a top-quality online store. BigCommerce provides its users with a wide range of features and tools such as product catalogs, payment processing, order tracking, marketing tools, analytics, and mobile optimization. With these features, users can create a professional website and sell their products online. Moreover, it offers a comprehensive suite of APIs that allows users to connect with their existing systems and extend their eCommerce capabilities.
Key functionalities
Multicurrency
Website builder "drag and drop" (ready-made templates)
24/7 technical support
Robust product catalog
Sales channels (including eBay, Amazon, and POS)
Coupons, discounts, and gift cards
Real-time shipping quotes
SEO optimization
Pros
Flexibility and scalability
Many ready-made integrations
Hosting
Built-in CMS
Responsive design
Technical assistance
Cons
Some functionalities are additionally payable
Limited customization options
Transaction fees
Free for 15 days
Standard – $29.95/month
Plus – $79.95/month
Pro – $299.95/month
Enterprise – price set individually
OroCommerce
OroCommerce is a software solution crafted for the purpose of streamlining the B2B eCommerce activities of businesses. Its open-source nature gives users the freedom to customize it to their needs. It is equipped with a variety of functions to assist companies in establishing an efficacious online presence in the B2B sector.
Key functionalities
Access control, assigning roles and permissions
Corporate account management
Support for multiple websites and online stores
Content management system
Personalized B2B catalog management
Pros
Extensive B2B functionalities
Integrated product catalog
Clear, one-page checkout process
An API-first based approach that is crucial for composing and headless implementations
Built-in CRM system
Cons
Not suitable for small online business
The extensive feature set may require training and learning
Shopware
Shopware is an open-source eCommerce platform focused on user experience. Its main goal is to provide each eCommerce store with a personalized path and deliver an unforgettable customer experience. It offers a wide range of features, including a product catalog, payment gateways, and shipping integrations, multi-language support, a responsive design, and more. Shopware is available as both a hosted solution and an open-source solution.
Shopware is dedicated to B2B and B2C businesses.
Key functionalities
API-first and headless
Integration and extensibility
Focused on customer experience and marketing
Inventory and order management
Adapted to mobile devices – Shopware PWA
Omnichannel
Pros
Customization capabilities
Friendly administration panel
Extensive CMS – Shopping Experience
Developed community
Flexibility and scalability
Cons
Most of the available plugins are commercial (additionally payable)
The on-premise version has 1600 modules, and the SaaS version has 250 modules/applications
Shopware Rise – From 600$/per month
Shopware Evolve – Custom price
Shopware Beyond – Custom price
Community Edition – free
How to find the right Shopware agency?
Want to explore the best eCommerce technologies and deep dive into Shopware? Check out our free e-book – A comprehensive guide to choosing the best technologies for eCommerce
Sylius
Sylius is a complex headless eCommerce solution that is both flexible and expandable and has unlimited scalability. This eCommerce platform is feature-rich and is designed to help developers build powerful and custom eCommerce solutions for medium and large businesses. It is easy to use, with a user-friendly interface and comprehensive documentation.
Key functionalities
API-first
Support for the most popular payment providers
Product management
Support for international sales
Pros
High code quality and excellent documentation
Unlimited possibilities to personalize
Based on Symfony
High-end coding standards minimize technical debt and provide flexibility
Cons
It requires a freelancer or an agency to work with, as it is mostly a technical product
Some functionalities have to be created from scratch
Not for small business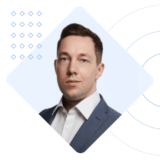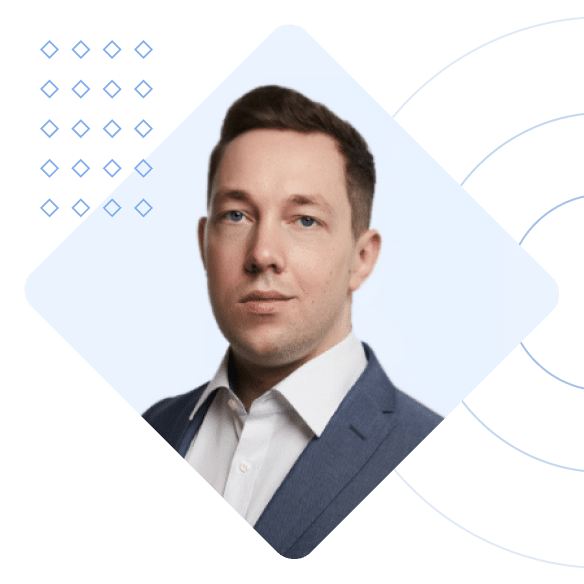 Ready to take your eCommerce business to the next level? Contact us today to find out how Sylius can help you build an amazing online store!
The best eCommerce platforms for enterprises
Sylius Plus
Sylius Plus offers a wide range of features and tools that enable store owners to create an online store that meets their specific needs for both B2C and B2B eCommerce. From creating a catalog of products to managing orders and customers, Sylius Plus provides everything needed to build a successful online business.
It offers what the most advanced enterprise eCommerce aims for, out-of-the-box: from advanced inventory and stock management, order management, payment processing capabilities to a loyalty program that helps merchants to reward their customers for their purchases and build their brand.
Key functionalities
Multi-store management
Partial order fulfillment
Multi-source inventory management
Advanced user permissions
Admins per channel
Loyalty points system
Pros
Scalability and customizations
Efficiency
Headless & PWA ready
Easy to integrate
Multichannel
Cons
Implementation requires programming knowledge
Poor UX
A relatively small selection of features compared to other eCommerce platforms (geared towards more custom and personalized projects)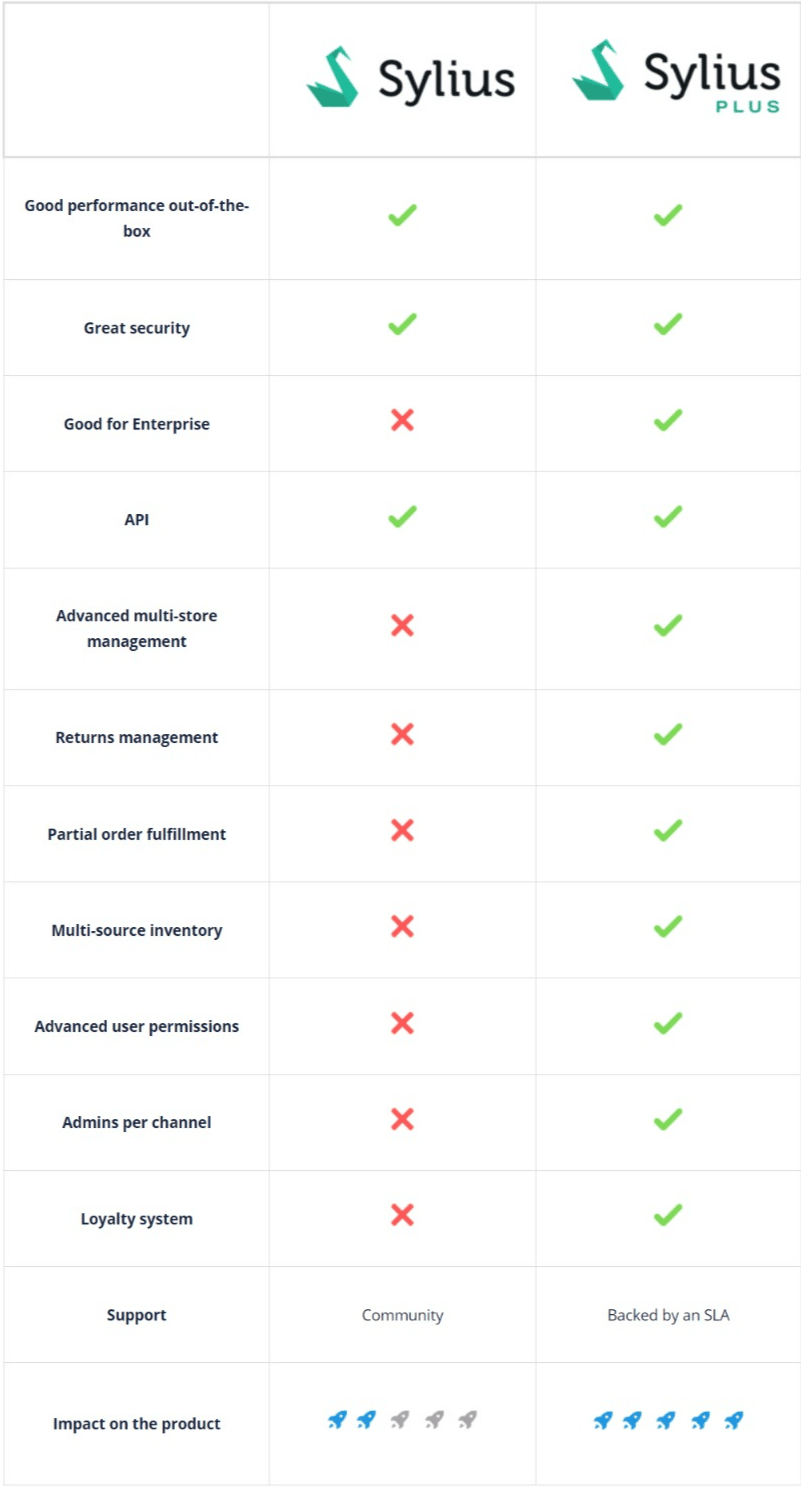 Sylius Plus is based on a commercial license. When choosing this solution, you will get a pack of high-quality functionalities dedicated to enterprise-grade businesses and technical support from the vendor.
The price of Sylius Plus starts at 14 900 EUR annually, but the final price depends on the Gross Merchandise Volume (GMV) you make through Sylius software.
Salesforce Commerce Cloud
Salesforce Commerce Cloud is a SaaS eCommerce solution. The platform helps marketing, sales, commerce, services, and IT teams work as one person from anywhere – thanks to this, it provides a unified shopping experience, which helps to engage customers across all sales channels.
This solution offer functionalities for B2B (business to business) and B2C (business to customer) business.
Pros
Easy to use
Efficient
Satisfactory after-sales service
Delivers a good user experience.
Aid in many languages: English, French, Italian, Portuguese, Spanish, Dutch, and Swedish
Cons
It can be expensive for smaller businesses
Costly customization
No self-hosting option
Starter – request a quote
Growth – request a quote
Plus – request a quote
SAP Hybris (SAP Commerce Cloud)
SAP Hybris is a SaaS eCommerce solution that allows businesses to craft tailored customer experiences in the digital space. It is a multi-channel platform that offers comprehensive possibilities regarding reach and customer service. SAP Hybris is good for omnichannel because it gives the ability to manage multiple sales channels from one place.
This eCommerce solution will be perfect for big international companies and corporations with a wide range of products (several brands and online stores) from B2B, B2C, and B2B2C sectors.
Key functionalities
Management over all sales channels from one platform
Mobile system management and call center
Support for multiple languages, currencies, and tax rates
Pros
One platform for B2C and B2B users
Omnichannel
Support for business internationalization
Adapts to all devices
Flexibility, extensibility, and scalability
Quick implementation time
Stable and efficient technology
Easy integration with existing systems
Cons
High license price
Implementation needs specialist knowledge and technical skills
Poor quality documentation
Sap hybris offers three versions. The prices of individual variants are set individually (price upon request).
Standard edition
Professional edition
Enterprise edition
There are more platforms that may suit enterprise-level business, including the aforementioned OroCommerce and Shopware, as they are both powerful and feature-rich. These platforms offer a range of features and capabilities to help organizations manage their business processes and operations more efficiently. The choice of the best eCommerce platform should depend on the specific needs and requirements of the business, as well as the budget and resources available, so it is important to do research and compare the different options to find the best fit.
Summary
As you can see, you have many options when choosing a platform that will meet the expectations of you and your customers. As we mentioned at the beginning, it is important that you first determine the budget, the needs of the company and the important features that you want your online store to have. This will certainly make your search easier, but remember that finding the right solution is a process. So take your time and make thoughtful decisions.