The website is one of the first communication channels between you and the customer. In the time of growing competition, you must maintain an impeccable presence to draw the attention of your customers and keep them for a long time. In the e-commerce industry, your website design must meet both- the requirements of your future customers and yours. Here is the question: doing it on your own or hire Freelancer vs. eCommerce agency?
Intuition suggests starting the store by yourself, connecting it to the server and domain, and making your first sale. If you are determined to run a store, you will learn how to use it and how to modify it.
After some time, you'll notice that growing sales mean growing needs and responsibilities. Finally, the day will come when you understand that the e-commerce machine is alive, has its requirements and growth potential, which is a shame to waste. Here your journey called "freelancer vs. eCommerce agency " will start.
When looking for a solution, you may come across freelancers specializing in this field or a professional agency (software houses). Freelancer vs. eCommerce Agency. Both solutions have their pros and cons, so first, you need to analyze all of them before deciding who you want to entrust with the order.
Challenges for both: Freelancer and eCommerce Agency
Running an online store requires not only technical knowledge but also a solid recognition of particular areas, such as:
Online and tax law
Logistics, accounting
Specifications for e-commerce or tax charges for international shipments
Development of interfaces for goods management systems or payment service providers
Usability in e-commerce, e.g. when the basket is canceled
Online marketing and content, search engine optimization (SEO)
That is why you have to make sure that the chosen agency or freelancer meets your business needs.
Who is a freelancer?
A freelancer is a person skilled in the field (e.g. website design), who works on commission. It can be a graphic designer, programmer in a specific framework. Of course, freelancers don't have to be associated with IT, but in this case, we will focus just on them. Freelancers manage their own time, work at hours convenient for them, usually at home.
When should you choose a freelancer?
Freelancer is a good choice to start. A beginner owner usually has a limited budget, just as ideas or needs. What often outweighs the scales for freelancers is the price and deadline for completing the order. A self-employed people don't t bear too many costs (e.g. including renting an office). Very often, a computer and Internet access in free coworking centers are sufficient for them. Therefore, their services are much cheaper than the agency. It doesn't have to mean that their project would be worse. When choosing a good freelancer with a robust portfolio, you can count on a quality similar to what you will get in an agency. All of us know that cost isn't the only determinant, and you need to take into consideration other issues.
When is it worth choosing an eCommerce Agency?
An agency is an obvious choice if you are planning an extensive project. First, they have the right staff to meet this type of order. Secondly, they also guarantee the continuity of work, especially for a long-term project. A group of people is working on a specific project, so the illness or departure of one of its members doesn't stop the work. It is also easier for these types of teams to generate different ideas thanks to the different experiences their members have.
eCommerce Agency (software house) vs. Freelancers
At this point, you already know who you are dealing with and what are the fundamental differences between these entities. Let's check how it translates into everyday work.
Technology
The choice of technology for the project is significant. Unfortunately, it is often overlooked or imposed by the contractor in advance. If your project has a high business value, then you need to discuss this issue with the potential contractor thoroughly. Technology has a significant impact on project development opportunities, maintenance costs, and access to specialists.
Agency – Full support in choosing the right technology for your project. Most often, agencies operate on several different techniques and can choose the most suitable one.
Freelancers – Specialist in one particular technology. It will be a good solution as long as this technology suits your needs.
The issue of technology selection is very important. Potential contractors impose the technologies in which they work in advance. In this case, working with the Software House is definitely a better choice.
Guarantee and comprehensiveness
Each product may have errors that have not been discovered yet. Even if we pass the testing cycle, it may turn out after some time that "something" is malfunctioning.
What will happen if errors appear, and you have no warranty?
Agency – If you work with a reliable company, you almost always get a guarantee after the end of the project.
Freelancers – In the case of cooperation with freelancers, you will rarely get a guarantee. After the project has been commissioned, further collaboration will be based on hourly billing. Then it may turn out that you have spent a large amount on the product, and it can not earn on itself, because it simply does not work. Sad but true.
People very often overlook the guarantee element. If you put high hopes and count on profits, you should seriously think about this issue.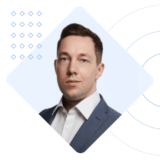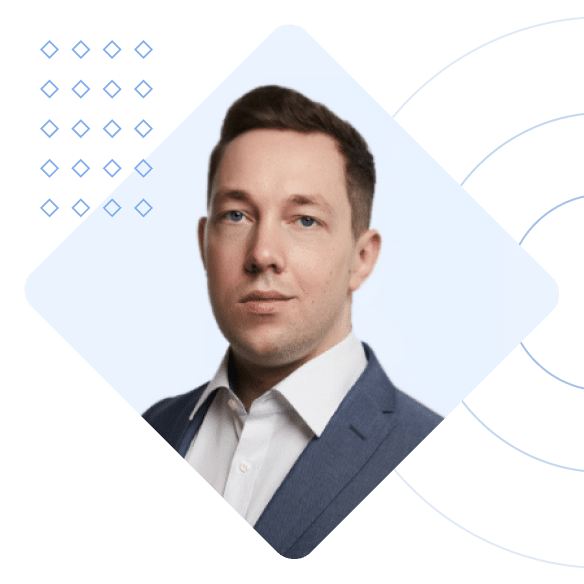 Not sure if the freelancer or the agency is better for you? I will look at your case during FREE consultation and advise the best solution!
Estimation of time consumption
Every project, not just related to IT, consists of requirements. They should respond to specific needs and your problems. Each of these requirements should be thoroughly analyzed and evaluated in terms of its time-consuming and complexity. This is very difficult because before starting work, we need to determine how much time it will take us. Most IT projects are underestimated or overestimated. To perform reliable estimation, you need an experienced team and discussions between its members.
Agency – Exchange of opinions and experiences will help to predict threats and choose optimal time-consuming.
Freelancers – A reliable estimate is tough (if at all possible). It is difficult to predict all the elements that may appear during the implementation of a given requirement.
The level of detail of your project, understanding, and implementation according to your vision depends on this issue. In this case, ask yourself, "Who will better analyze my needs and solve them?"
Flexibility
Working on the project is two-way communication between you and your contractor. If your contractor is reliable, he will need your opinion on essential business matters.
Agency – Most software houses are flexible, but communication outside their working hours can be a problem. It should be remembered that most of the team are full-time employees who have their private lives.
Freelancers – Flexibility is definitely greater. Such a person is the boss himself and sets working hours, but it doesn't mean that he will be available all the time.
The issue of flexibility has its pros and cons. It is difficult to assess how important it should be. The situation, needs, and requirements for cooperation have a direct impact on this. Also, you need to remember that your contractor may have requirements for your availability. In this case, the freelancers have the slightest advantage.
Price
You have probably come across the statement that programmers earn well. The fact is that professional IT services are indeed expensive. And this is not subject to discussion.
Agency – If a professional team implements your project, the price will definitely be higher than for one person. It is influenced by the costs of maintaining the office, the salaries of experienced specialists, or also the costs of software licenses.
Freelancers – A person who works alone has much less of these costs. He often works from home, which means that office expenses and all other expenses related to running a business are dropped.
Price matters. In this case, Freelancers win the statement because of fewer costs. But before making the decision, ask yourself "What is the most important thing for me at this moment?"
Freelancer vs. eCommerce Agency: Summary
If you got to this place, then you went through the most critical issues, its pros and cons, when choosing Freelancer vs. eCommerce Agency. Finally, as a summary:
If you care about a high-quality product, you need a valuable partnership, you need advice and experience – you should choose an experienced Software House.
If you need to do a quick and simple project in a short time, you do not care so much about quality, but only at a low price, and also, you do not want to participate in the entire project's creation cycle – you should choose Freelancers.
We hope that this article will help you make the right choice. If there is still something you need to know, feel free to contact us. If you have already decided to choose a Software House and are looking for one, go to this page and tell us about your project. You can also check our case studies to see what projects we have already done. Maybe it will be the beginning of very productive cooperation?
---
Want to learn more about eCommerce technologies? Download a FREE e-book!
Want to explore the best eCommerce technologies and deep dive into Shopware? Check out our free e-book – A comprehensive guide to choosing the best technologies for eCommerce
---