The eCommerce industry is constantly growing in strength, especially in recent years. More and more eCommerce businesses appear on the market, so the competition is growing dynamically. One of the basic steps to success is choosing the right software to meet your business needs. However, it is equally important to choose the right eCommerce agency to help you implement it next to the software.
This blog will introduce you to the most important aspects you should pay attention to when choosing an eCommerce development agency.
Before you start…
The first step you should take before looking for eCommerce development agencies is to do your own research about the company. As an online business owner, focus on the daily problems you and your employees face. Think together – Is there anything that limits your online store? What slows down your work? What would you like to change? e.t.c.
Then, define your company's business needs and goals that you want to achieve and at what time you want it to happen. It is also worth involving your team, including managers, deputy managers, decision-makers, etc. It is worth using the brainstorming technique. Clearly defined needs and goals, both general and for each department, will allow you to choose the right business solutions and then an eCommerce development company.
Where to look for an eCommerce development agencies?
After taking the first step of defining the problems, needs, and goals of your eCommerce business, you can start looking for a development company. The quickest option will be to do your research on Google. You can enter phrases such as eCommerce development service provider, top eCommerce development company, eCommerce development companies, web development agency, web eCommerce agency, or if you want to choose freelancer, you can enter phrases: eCommerce developers or eCommerce website developer.
The second way to find the right eCommerce development company is with a referral company. It is worth asking people from the industry for a development company recommendation. However, if you do not have such an opportunity, it is worth reading online forums where eCommerce company owners share their opinions on cooperation with various agencies (e.g. Clutch).
Choosing an eCommerce development agency – what to pay attention to?
Whether you find agencies on Google or receive recommendations from people in the industry, you should follow the steps below. Thanks to them, you will be able to make informed decisions regarding choosing a development company.
#1 First impression
As you know, first impressions are very important and can only be made once. Sources say it ranges from 0.1 to 30 seconds. Based on it, you create the first sentence about a given person and, on this basis, follow it later. How does it relate to an eCommerce business and development company?
The company's website and social media channels are responsible for the company's first impression. When looking for a development company and eCommerce web development services, pay attention to the website's appearance, usability, intuitiveness, and availability of the necessary information. The website of the software development company should include:
Development services descriptions
eCommerce platforms offered
Technologies descriptions
Case studies
"About us" and "Contact" tabs
#2 Portfolio
The next step is to review the company's portfolio. Usually, completed projects can be found under the case studies tab. It's worth choosing a development company specializing in the solution you want to base your eCommerce on. Checking the portfolio is a very important step, showing you what skills the company has and whether the projects it has created meet your business needs. In addition to checking the case study, it's also a good idea to test the eCommerce websites created by the agency and see what level of user experience they offer.
Checking the portfolio will also ensure that the eCommerce development company has experience in its development services. The agency may offer eCommerce web development on top of the eCommerce solution you are interested in, but they haven't actually done this type of project yet. In such a situation, you have to decide whether it is worth trusting such an agency, e.g. based on other projects established on different solutions.
#3 Services and technologies
It's also a good idea to ensure that the agency offers services and technologies that interest you. Before you start your search within eCommerce development companies, we recommend preliminary research on eCommerce development services and major eCommerce platforms that are present on the market and worth implementing into your eCommerce. With this knowledge, you will be able to get an idea of what to look for.
When creating your eCommerce store, it is worth taking care of custom eCommerce solutions or custom integrations services (like payment gateway integration, search engine optimization, web apps, or mobile app development).
#4 Customer reviews, business partnerships and awards
Checking customer reviews is a good idea when looking for a development company. You can search for them on Google or online forums. On the other hand, we recommend you check out industry sites such as Clutch. The portal contains detailed reviews from customers of various companies, which can help you choose the top eCommerce development company.
In addition to looking for reviews on forums, we also encourage you to check testimonials on the agency's website. They are usually posted on the front page or under the case studies tab. These are often short statements about how the collaboration went, how the project goals were met, and what happened after the project was completed. It will give you a more transparent picture of what cooperation with a particular eCommerce website development company might look like.
Business partnerships are also important. If a development company has a partnership with, for example, a company that is a supplier of the software you are interested in, it is worth paying attention to it. Usually, such an eCommerce development company first has access to the newest solutions and technologies and possesses the best eCommerce developers (trained by the vendor).
The same goes for the awards. They are given to companies with well-laid-out processes, advanced development services, experienced eCommerce developers, and best industry practices.
So if you care about choosing the top eCommerce development company, pay attention to opinions, awards, and business partnerships.
#5 Communication with the eCommerce development company
One of the most important issues is communication during the project. In most of the top eCommerce development companies, each project has a Project Manager (PM) who connects you and the development team. The Project Manager consults with you on issues related to the project, such as changes, and value-added services, and offers technology consulting. This kind of communication facilitates the entire project process. However, before you decide to work with a development company, make sure what exactly the frequency of calls looks like, at what hours they are (important when dealing with different time zones), and what form of contact is (phone, online meeting). Determining this at the beginning is important because it will prevent unnecessary misunderstandings.
#6 Price
The topic of price is usually quite controversial. When creating an eCommerce store, you should ask yourself if the price is the most important thing. In our opinion, price is important, but not the most important. Creating a high-quality eCommerce platform that provides the right customer experience takes considerable money. Nevertheless, you cannot consider only the price when choosing a development company. Price is a component of many elements, such as the best eCommerce developers, high-end technologies, solutions and much more… – as an eCommerce business owner, you should pay more attention to these points.
Choosing a cheaper offer may be associated with problems such as a lack of project timeline, bad contact with the Project Manager, and errors in the code, which usually end up creating the product from scratch once again and doubling costs. So, you should be wary of companies offering a rich offer for very low prices. eCommerce development companies that actually have the best practices in the industry and offer a wide range of services will have these prices higher.
#7 Response time
Once you've done your research, it's best to choose a few of the best eCommerce development companies you've found and email them for a quote. Pay attention to how long it takes to get a response. If you're waiting several days, a light should go on – it could affect the future course of cooperation and the quality of contact with the agency.
Of course, providing a finished offer requires discussions regarding your needs and expectations, but the first contact should ideally take place within 24-48h after you send the email.
#8 Project development process
At one of the first meetings, the development company should introduce you to the project implementation process. They should tell you what will happen at each stage, how long each will take, and what data and information they need from you.
If the eCommerce website development company has an appropriate operational process, which will be clearly presented to you, it is a sign that it has the qualifications and experience that will provide you with a well-made and delivered product on time. Therefore, it is worth considering such a company when making your choice.
#9 Maintenance
Creating and delivering an eCommerce store is one thing. Regardless of whether it is a large, medium or small business, remember that it must be constantly developed and adapted to customers' current needs to provide them with the best customer experience. During use, there may also be bugs that will require the support of the development team. Therefore, it is important that the agency of your choice provides support after the end of the project. It is also worth discovering if the maintenance is included in the project or is an additional service.
In BitBag provides project maintenance and long-term support. It does not matter if your current platform needs a change due to the law or support for further development
We assure you:
Platform upgrades
Updates of the plugins
New features development
Long-term support
Customized B2B eCommerce Solutions for Wholesalers, Distributors, and Manufacturers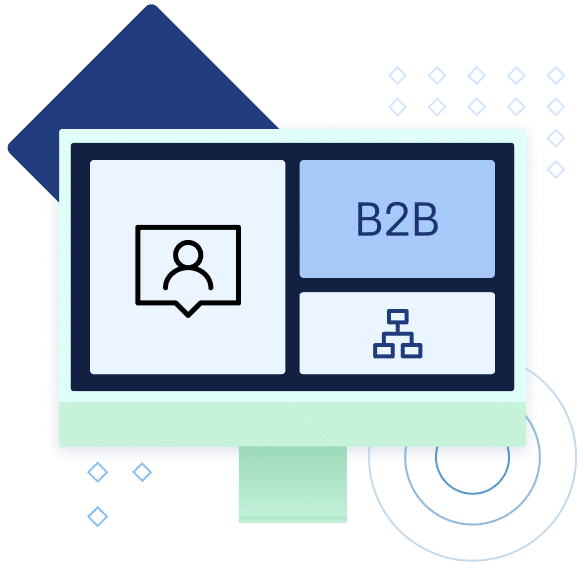 Scalable B2C eCommerce Software To Enable (And Handle) Your Growth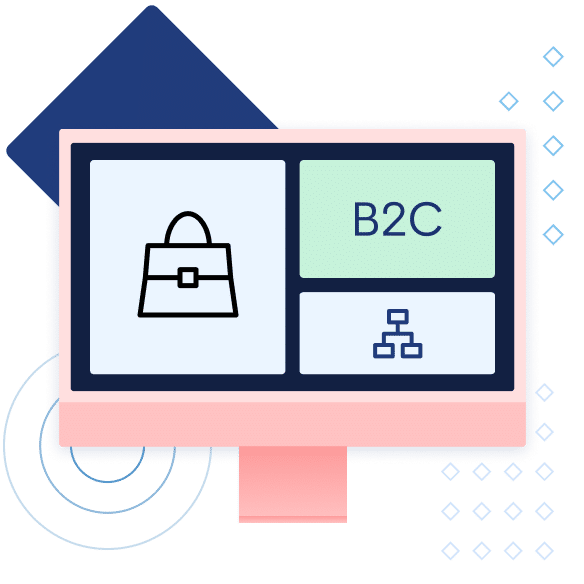 Summary
If you want your eCommerce store to be successful, you need reliable solutions that will enable you to grow and provide customers. A great product offer is not enough anymore -whether someone decides to buy today largely depends on your platform's shopping experience. That is why it is so important to choose the top eCommerce development company which will design your eCommerce site.
Remember, choosing an agency is a process; it is worth spending more time on it before choosing the only one.