Nowadays, with consumers relying more on product information, it has become crucial for brands or companies to keep their product information up-to-date and accurate. PIM (Product Information Management) is a tool that significantly improves such processes by storing and using data properly and improving customer experience simultaneously. Although the PIM software is very useful, it is not suitable for everyone. Knowing your company's requirements first is the key.
When selecting a PIM solution for Shopware, it is important to look for one that is tailored to meet the specific needs of your business and customers. A PIM system should support multiple languages, currencies, and channels and facilitate the import, export, and transfer of product data.
The right PIM system can improve the accuracy and efficiency of product data management while also helping to increase customer satisfaction and loyalty.
Before we dive into answering the question "Which PIM to choose for Shopware?" let's look at the reasons why the PIM system is used.
Purpose of PIM software
A Product Information Management system allows businesses to quickly and accurately collect product information from various internal and external sources, store it in a central database, and distribute it to multiple channels. Additionally, PIM supports:
Locate product information in the shop system
Classify product information in the shop system
Enrich the content on a website
However, it is important to remember that even the best PIM system may fail to meet expectations if there are any inaccuracies in the data entry process. This is why it is critical to ensure that all data entered into the system is accurate and up to date, or it will result in inaccurate data that is distributed across multiple channels.
To ensure accuracy and maximize the effectiveness of a PIM system, it is important to have a process for regularly checking and verifying data entered into the system. It can include manually reviewing the data, and using automated rules to check for inconsistencies or both.
Once data is checked and saved, it can be uploaded to eCommerce platforms, online and offline catalogs, mobile applications, and many other places.
PIM external solutions are especially useful for more advanced eCommerce stores due to their extensive features and capabilities. Smaller eCommerce businesses with limited needs regarding product information management can use the default PIM system in the eCommerce platform, which will be enough for them to operate successfully. However, if the store expands its product catalog and has products with a large number of product images, descriptions, and variants, a PIM system can be a great help in managing all this data.
It is worth considering a PIM solution when:
The product catalog expands and there is a need to manage more complex product attributes
There are a large number of product descriptions, images, and variants
There is a need to manage multiple sales channels and different languages
There is a need to integrate the eCommerce store with other systems and platforms
There is a need to automate workflows
There is a need to provide customers with accurate, up-to-date product data
Ultimately, it is up to the individual business owner to decide when to implement a PIM solution. However, for those with a large, complex product catalog, a PIM solution can offer many benefits and should be seriously considered.
Pros and cons of the PIM solution
Pros
Better customer experience
Smoother product content distribution
Increased productivity
Faster scaling and entering the market
Data management becomes simple
Cons
It is crucial to choose the right version of a PIM that suits our needs; otherwise, it may be a waste of money on redundant functionalities
The relatively long implementation process
Control The Data Chaos With Product Information Management (PIM)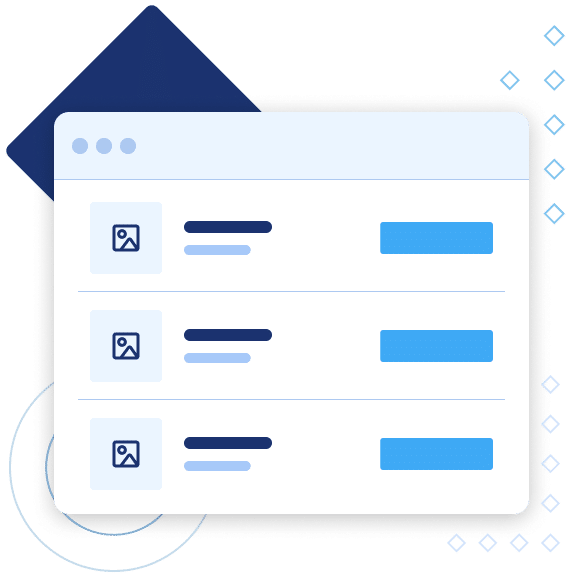 Examples of PIM system for Shopware
As Shopware (and most other eCommerce platforms) has a built-in system responsible for product information management, it may be insufficient for medium-sized businesses and enterprises. Due to that, it is worth looking for more advanced options that offer more functionalities. The following are examples of such solutions.
When choosing a PIM system for Shopware, there are some factors to consider, like available integrations, your data structure, system scalability, or user experience.
Integrations
Look for a PIM system that seamless integration with Shopware, as well as other eCommerce platforms. It will allow you to leverage the power of the PIM to manage and distribute your product data across multiple channels.
Data structure
It is important to choose a PIM system with flexible, customizable schemas for the data structure. It will enable you to capture all the necessary product information and store it in a way that makes sense for your business. It should also support multiple languages, currencies, and other regional variations.
Scalability
As your business grows, you will need a PIM system that can scale to meet the increasing demands of product data management. Look for a PIM solution that is designed to grow with your business and supports multiple users and access levels.
User experience
The user experience is key to ensuring the PIM system is easy to use, efficient and productive (from both client's and your team's perspective). Look for an intuitive PIM system with an easy-to-navigate user interface. Also, ensure the system is equipped with powerful search capabilities, so users can quickly find the information they need.
Choosing the right PIM system for your Shopware store can help you optimize your product data management process. Below you will find examples of PIM solutions for Shopware that can help you improve your product data management.
Pimcore
Pimcore is a complex solution, providing many tools, including PIM, CMS, MDM, DAM, and eCommerce. This software enables digital asset management, as well as the management of product information, content, and the whole eCommerce store. The software is highly scalable and helps keep an efficient workflow and data integration. Nonetheless, its complex capabilities make it relatively more complicated to implement and manage it.
Pimcore – integrations
Pimcore offers architecture that is able to integrate any size and type of digital data, regardless of the size of the enterprise or its industry. Thanks to the API-first approach, it is possible to integrate Pimcore with systems like, for instance, CRM or ERP. It is safe to say that this software is ready for any integration. Moreover, document file format is not an issue when it comes to importing and exporting data.
The list of Pimcore integrations >>
Akeneo
It is a software focused solely on product information management developed for retailers to address their omnichannel needs. Akeneo has its own connector and marketplace; thus, integrations are simple and usually just need to be configured to work. It's important to note that Akeneo does have its limitations when it comes to data modeling and processing. However, with the right setup and configuration, Akeneo is a powerful tool that can help you streamline product information management and boost your business's omnichannel reach.
Akeneo – integrations
In the case of Akeneo, the number of available functionalities grew along with the platform's development. What's more, Events API, which became available in the basic version of Akeneo 5.0, allows us to monitor and manage the transfer of data between Akeneo itself and, for example, an ERP system.
A full list of Akeneo extensions >>
Ergonode
It's modern and user-friendly software developed to manage product catalogs, which does not require an expensive and time-consuming process of learning how it works. Ergonode is intuitive, so it's possible to easily manage hundreds of thousands of products in real-time. The system's modular architecture offers unlimited flexibility when it comes to adapting to clients' requirements without a drop in performance. Worth mentioning here is that the software can work both on the public and private cloud models. As a result, data security is not a big deal and requires less money, especially in the case of large enterprises where the data about thousands of categories and hundreds of thousands of products need to be secured.
Ergonode – integrations
Ergonode is relatively new software; thus, the number of integrations is relatively low but rapidly increasing. Nonetheless, the biggest eCommerce platforms, such as Shopware or Shopify, are covered.
The current list of Ergonode integrations >>
Want to explore the best eCommerce technologies and deep dive into Shopware? Check out our e-book – A comprehensive guide to choosing the best technologies for eCommerce.
Summary
Product Information Management (PIM) solutions are a great asset to businesses of all sizes. Not only do larger companies benefit from the number of products, variants, and complexity of the products, but smaller businesses can also reap the rewards of Shopware's built-in PIM system. PIM solutions allow central data management to make it easier to manage data regarding products and sales, allowing for an increase in online store performance. Before investing in PIM software, it's important to evaluate your company's needs and determine the best product for you. Taking the time to research and understand how PIM can benefit your business is key to success. If you want to learn more about how PIM can help your business grow, don't hesitate to contact us today!