1. Define who your customer is and what his needs are?
Collect as much information about customers as possible and create profiles of individual groups that visit the store. As a result, we will determine what we know about customers and how we can better tailor the offer to their needs.
2. Optimize products pages to customers needs
More than 40% of the traffic in the online store takes place on the product page. That is where the customer is looking for information that will convince him to buy. Therefore, we will devote a large part of this guide to optimizing the product page.
Let's assume the store sells watches, and Kate and Charles want to:
Kate – to buy a watch for a boyfriend as a gift (fashionable at a reasonable price);
Charles – to buy a new elegant watch for official meetings (look and quality);
Make a photo gallery more attractive
Kate and Charles will pay special attention to how the product looks like, so it's worth taking care of the best gallery layout that will allow you to add large and detailed photos on a product page.
Let's also add photos that show the product in everyday use and show the size of the offered item. This will allow Kate and Charles to quickly conclude whether the product is suitable for their needs.
Extract the most important information for the client
Our customers want to buy a watch and this is a fairly important purchase for them, so in this case, the price of the product will not be the most important, but rather following information that will ensure Kate and Charles to buy:
Visible product name
Originality and warranty
Availability
Delivery
Accessories
The most significant information should be placed legibly at the height of the photo.
Not everything will fit in one place, but the rest of the information can be placed just below the main photo. Customers are supposed to scroll down in nature, so if we take care of the layout and legibility, they will certainly find important information for them without any difficulties.
Advice and help your customers
Many customers are often unable to purchase because they do not know something or need additional information. Remember that as shop owners, we often have the knowledge that can quickly and easily convince customers to buy. A good way to help the customer is a section with frequently asked questions or a blog with tips.
Envision and propose additions that may be useful to the customer
Many useful accessories complement your purchase.
You can always offer your customers a small item that may come in handy.
Receive positive feedback and encourage customers to share their buying experience
A large number of customers look for feedback from people who have bought the product before they make a purchase. For this reason, it is worth sharing valuable and helpful opinions. Let's try to encourage customers to share their opinions because it helps the shop to deliver the best products possible.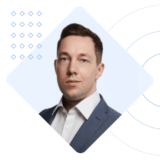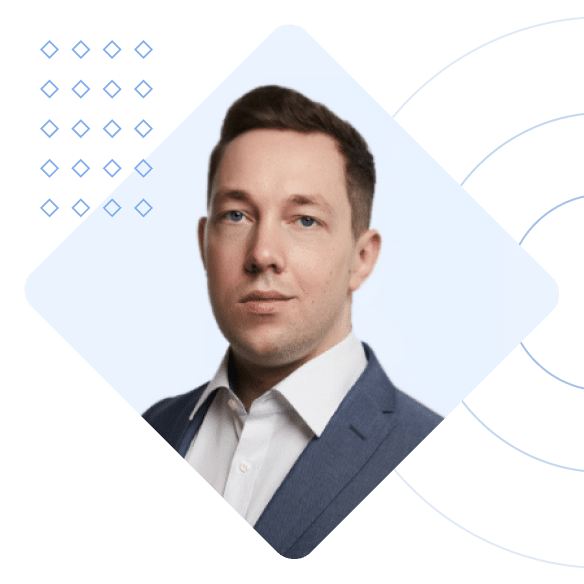 Not sure how to optimize your site to boost your sales? I'll share my experience with you and tell you what to do during a FREE consultation.
3. Optimize your purchasing process
Some customers have problems with making a purchase due to:
a large number of checkout steps;
unclear layout;
distractions from the purchase process;
concerns about safety;
high cost and long delivery time;
the need to register;
Rebuilding the entire purchasing process can be costly, but at little expense, you can simplify at least the appearance of individual steps and remove elements that may distract from the purchase.
However, if we can invest a bit more, it is worth considering implementing a "one-page checkout", i.e. all the necessary elements to carry out the purchase are placed on one page in a simple and clear way. By shortening the purchase path to one step the customer will make the purchase faster.
4. Carry out A/B tests
We recommend that you carry out A/B tests before introducing such a solution, especially when the store has been selling for some time and customers have got used to the current purchasing process. With A/B tests you can see which solution is more beneficial.
What to test in the webshop?
Content – the name and description of products are crucial when making a purchase, so it is worth testing which versions of these elements increase sales. The same applies to the content on the blog, which we can also test. Sometimes one article on a blog can attract a large number of potential customers.
CTA buttons – change of place or slight modification of appearance can significantly affect conversion
Advertisements – although advertising seems to be effective, A/B tests can show the opposite result
Target group – do you think that you know your customers? Analyze tests results and find out how wrong you were
Emails – find out if the recipient will open the message thanks to the tests. Discover which message is the most effective.
There are two more things to remember:
– Take your time – you have to wait for the results (the more traffic the faster you get the results);
– Plan A/B tests in advance – on elements that can increase your profit.
5. The main page is not the most important
Many online shops spend a lot of time making a site look attractive.
However, most clients, after entering a phrase in the search engine, land on the product page. Rarely customers go to the homepage. If we have to choose what to spend more time on, we recommend focusing on the product page, because it will certainly bring more profits for the shop.
Remove the elements that interfere
One of the most annoying things, when you go to the store's website, is the excess of messages and windows appearing. On top of all this, there is a mandatory cookie message, which together can scare the customer away.
We recommend posting only the necessary elements that will appear in a smooth way so that the customer can get used to the look.
Create a simple and intuitive menu
First of all, do not exaggerate with the number of categories in the menu, display only the most important categories (max 8). Too many elements make it difficult to navigate.
Let's make sure that the categories are clear and legible, and only the most necessary elements appear on the menu. In terms of navigation, we recommend performing A/B tests, as it may turn out that a seemingly worse-looking menu may, in fact, be more beneficial for the shop.
Banners
If we place advertising graphics, make sure they have not only the proper graphics but also valuable information for the customer. It is also worth remembering that the advertising graphics should contain a CTA button.
Headings
Obviously, they should contain appropriately selected keywords, but let's try not to use known descriptions, e.g. "bestsellers", but rather more suited to a given industry, which will encourage customers. For example, if we sell tools, it is worth adding a header that can define the target group.
Enhance credibility and strengthen SEO
The reliability of the online store can be enhanced by short information about the brick and mortar store, where the customer can see the products live. At the same time, such content will have a positive impact on SEO. Additionally, you can add information about the benefits of shopping in the store.
Summary
To sum up, there is still a lot to be written about optimizing the online store. The most important thing is to know how the customers are and what their needs are. It is necessary to constantly analyze customer behavior and adjust solutions that we can check for certainty through A/B tests.